Nov 15, 2018 Cafes
A light-filled cafe brings a city vibe to Flat Bush.
At Flat Bush's newest eatery, Forestry Cafe, near an afterschool care centre and the Cloud 39 co-working office, owners Nader and Darshi Luthera hope to offer parents and workers a spot nearby to caffeinate and de-stress.
Seeing the area was lacking a cafe, the Lutheras brought Tyler Kells of Wednesdays Espresso Bar on board as a consultant to set up a little piece of central Auckland coffee culture in Flat Bush.
Read more: Grey Lynn welcomes back neighbourhood favourite Crumb cafe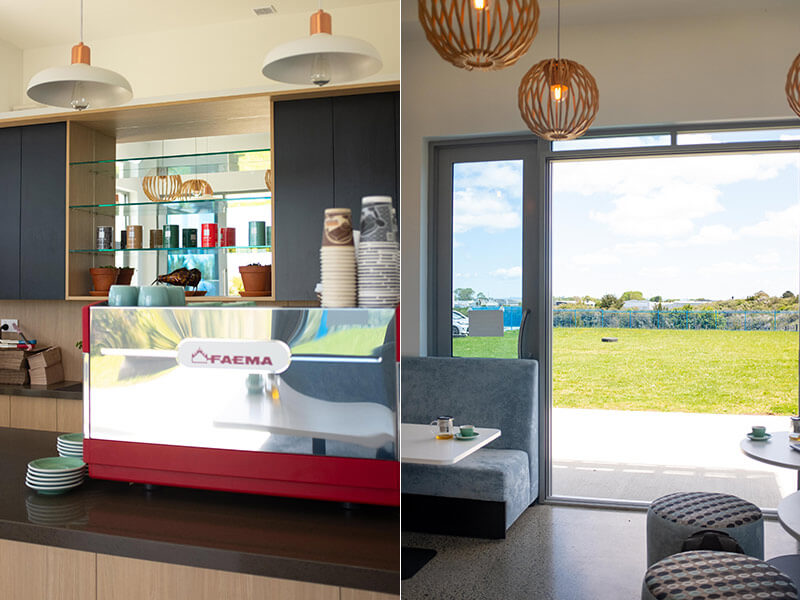 True to the name, Forestry looks out over a swathe of lush greenery in an otherwise-commercial area. There's also a grassy green area in front of the sunny little cafe where markets are held once or twice a year (one is on this Saturday, coinciding with Forestry's grand opening).
Inside, the decor, designed by Kells and the owners, is light and breezy with white walls and blue seating. On the wall are prints by the same designer responsible for the logo: Dan Goddard who works upstairs in the co-working office.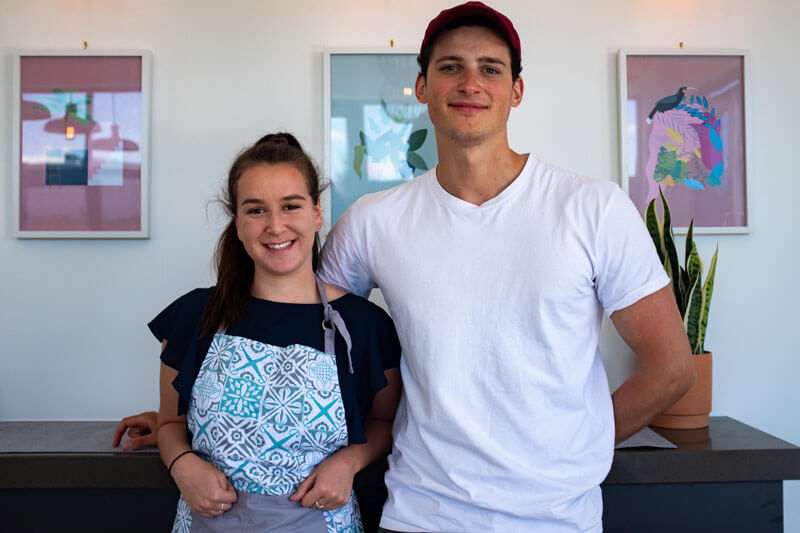 Manager and barista Sophie Butler will be serving Toasted Espresso's Toasted blend with additional options of Tea Tonic and a fridge full of Karma Cola. As Kells says, for the first couple months, they're "keeping it really simple", ramping up the options once they've found their feet.
Following that philosophy, the kitchen will go unused for the first "stage" of the cafe's life – they will serve only cabinet food from Little Cake Kitchen and Bread & Butter. Eventually, there will be a full breakfast menu but for now, Kells and Butler are talking blueberry muffins, caramel slices and hummingbird cakes. Like Kells, the food is also sourced from the centre city, making the cafe a fresh addition to the eastern suburb.
Forestry Cafe opens Saturday, 17 November.
39 Bishop Dunn Pl
Flat Bush
Follow Metro on Twitter, Facebook, Instagram and sign up to the weekly email for more food news.