Mar 28, 2018 Cafes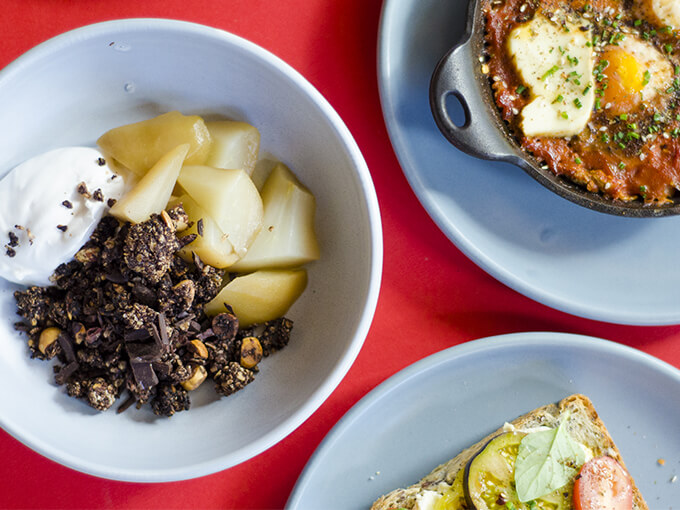 The former Oaken has reopened its doors, this time as Super, Britomart's newest daytime eatery.
Following the closure of Oaken last December, owners Britomart Hospitality Group have re-purposed the waterfront space and opened new cafe, Super. Making use of the blonde timber which already clad the walls, the cafe still feels spacious and bright; an in-vogue neon 'super' sign adds some fun to the otherwise sparse room.
Experienced head chef Oliver Fitton, formerly of The Chamberlain and now-closed restaurant Beirut, is focusing on a menu of cafe classics here including poached eggs, eggs benedict, and mince & beans at wallet-friendly prices. There is a decadent-sounding Whittaker's chocolate granola bowl, and banana bread French toast. Cali Pressed juices and a short wine list complete the offering, alongside coffee from both Coffee Supreme and Allpress, made by former Oaken barista Sai Okesene.
Super Cafe
120 Quay St
Britomart