Jun 16, 2016 Cafes
Words and photos by Alice Harbourne.

There's a warehouse tucked behind a surf shop at the end of Melrose St in Newmarket, and it's had a very Auckland life. It's been a Les Mills gym, and now it's a chic, open-plan cafe complete with micro-roastery. Having been stationed in Wellington since 1990, it's a wonder coffee company L'affare didn't set up shop in Auckland sooner, especially as their blends can be found in supermarkets nationwide. In making the move, they've thought carefully about the execution, from individually sanding and re-positioning each roof board (bye, gym!) to recruiting chef Luke Adams to design a timeless breakfast and lunch menu.
Experience establishing previous Auckland restaurants and cafes like Farina in Ponsonby has taught Adams it's not necessary to reinvent the wheel: if popular classics are made well, diners will come. At L'affare Melrose that means eggs bene, mince on toast, bacon butties and French toast at breakfast time and chicken salad, cheeseburgers and ribs for lunch. But each rendition has been given a little TLC, be it English muffins baked from scratch on site to top house-cured salmon for the eggs benedict, or the coffee-rubbed beef patty in the cheeseburger. He's currently experimenting with homemade New York-style corned pastrami – smoking, steaming and preserving corn silver-side himself. "Cafe food has gone a really simple way," Adams explains, "all you need are three ingredients per dish –  if they're done perfectly. "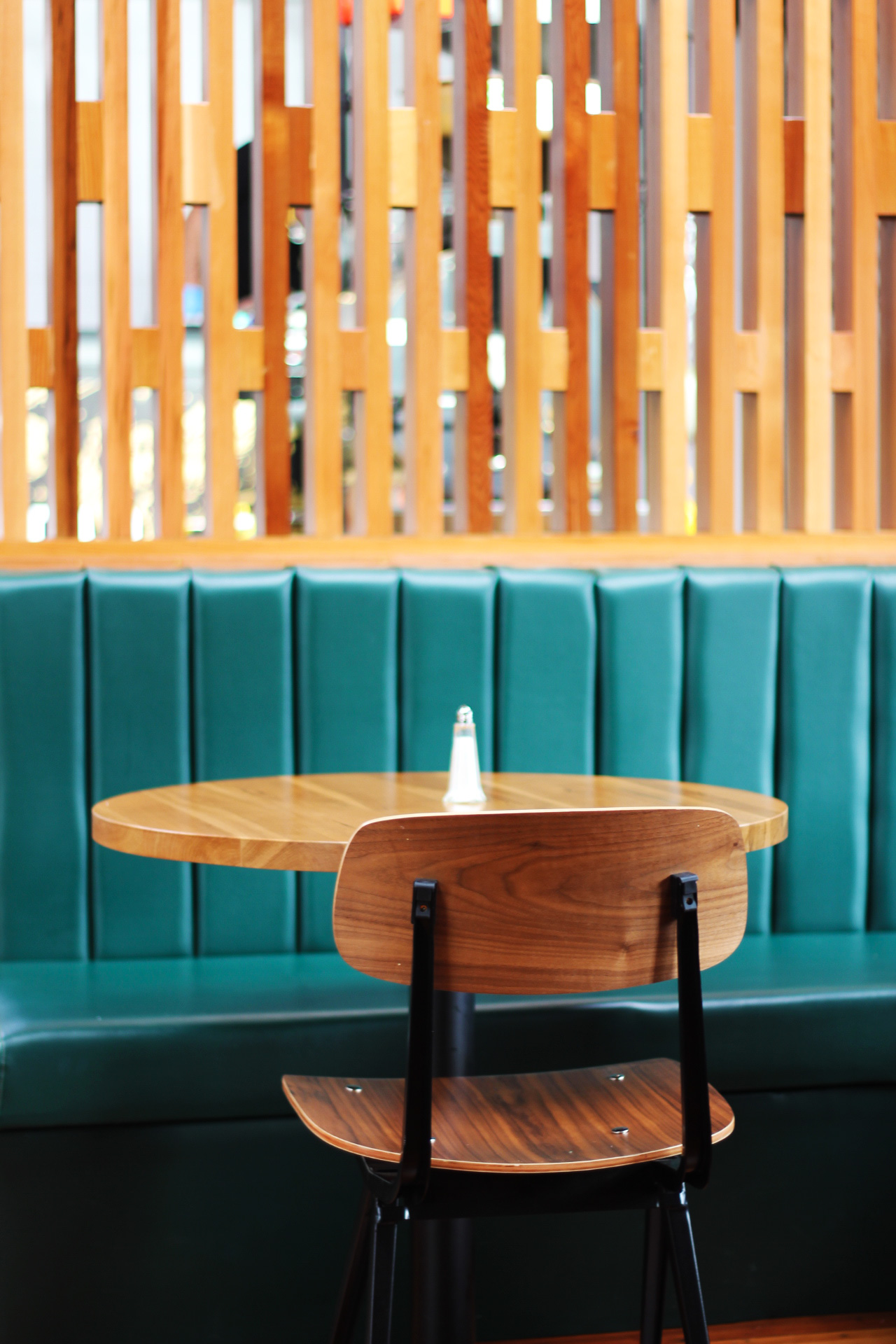 Metro restaurateur of the year Michael Meredith is one of Adams' heroes, and to him has always represented this philosophy. He'll be adding two dishes to the L'affare menu in the coming weeks as an extension of his charitable Eat My Lunch initiative. Customers who order Meredith's special dishes will dine in the knowledge their lunch also pays for the lunch of a schoolchild who'd otherwise do without.
The golden doors of L'affare Melrose have only been open a couple of months, but it's proving popular with the locals. Probably because there's such good coffee on offer, roasted right there in the building, served black, white, cold or poured from a bottomless jug of filter coffee. It's also a relaxing room to sit in – the Nott Architects and Gary Stewart-designed loft softened with dark woods, flourishes of gold and bronze and green pleather banquettes – and spacious enough to ensure against a wait-list. With a new winter menu around the corner in addition to Meredith's creations, there are lots of reasons to visit this unassuming warehouse in the coming weeks.
L'affare Melrose
22 Melrose Street
Newmarket
laffare.co.nz