Apr 5, 2018 Cafes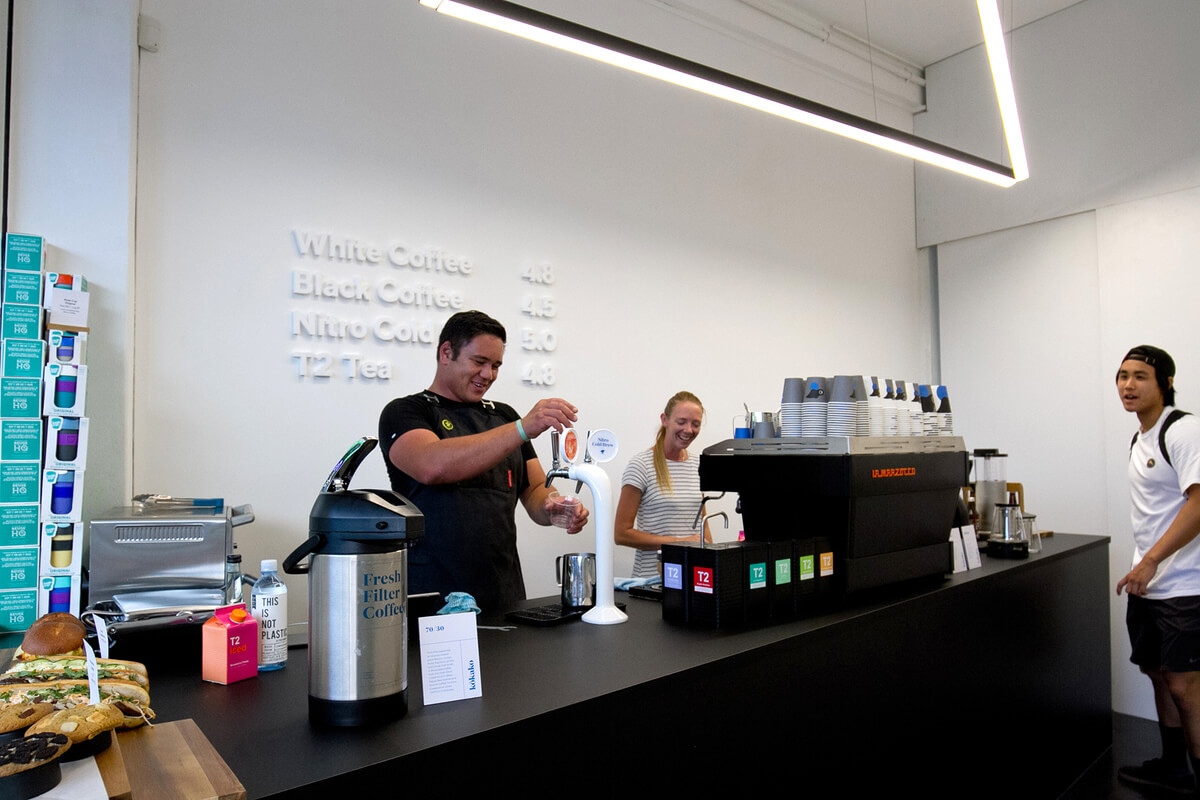 New coffee shop Elemento Espresso brings crowd favourite Kokako coffee, Hero sandwiches, Good Buzz kombucha and more to Newmarket. 
After spending an "unreasonable amount of time" drinking Mahana blend espresso at Kokako's flagship store in Grey Lynn over the years, Andrew Stubbing decided to have a nudge at making coffee himself, launching coffee truck Elemento last year. He's been pleased to discover he's not bad at making coffee, and is even better at making conversation. Now, with almost a year's worth of food truck experience under his belt, he's taking the plunge into fully fledged cafe ownership, having spent all summer working around the clock to open a permanent site, under the same name, in Newmarket this week.
The coffee on offer is Kokako, naturally, and Stubbing's loyalty to the ethical coffee brand is clear;  the minimalist white fit-out juxtaposed with the iconic blue Kokako coffee cups atop a black La Marzocco, and shiny Kokako nitro cold-brew coffee tap immediately demand your attention. Aligning with the coffee company's values, everything is recyclable here and he's also been stacking the window ceiling-high with KeepCups since last Friday.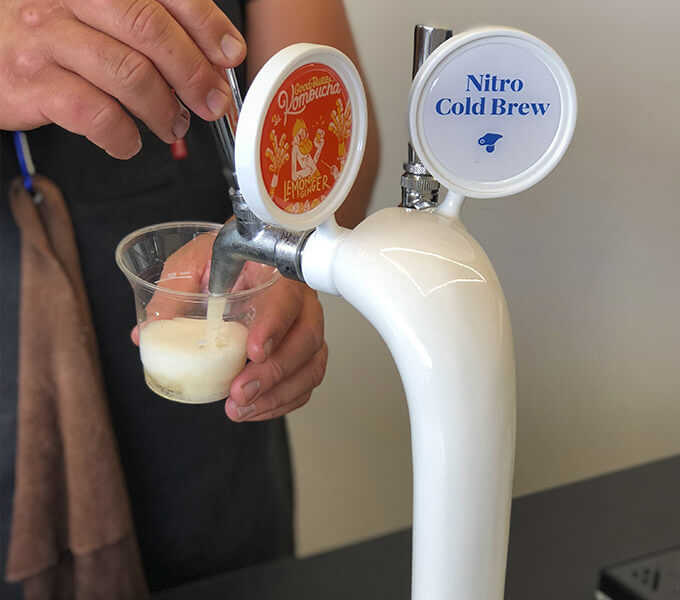 There are other familiar brands represented here too, including cult-favourite Good Buzz Kombucha on tap – the first stockist in New Zealand to do so. If kombucha isn't your thing, there are also Hopt and Karma Cola sodas to choose from. Showing their dedication to sustainability, Elemento is also one of the first cafes to sell For the Better Good's water bottles, the world's first water bottle made entirely from plants.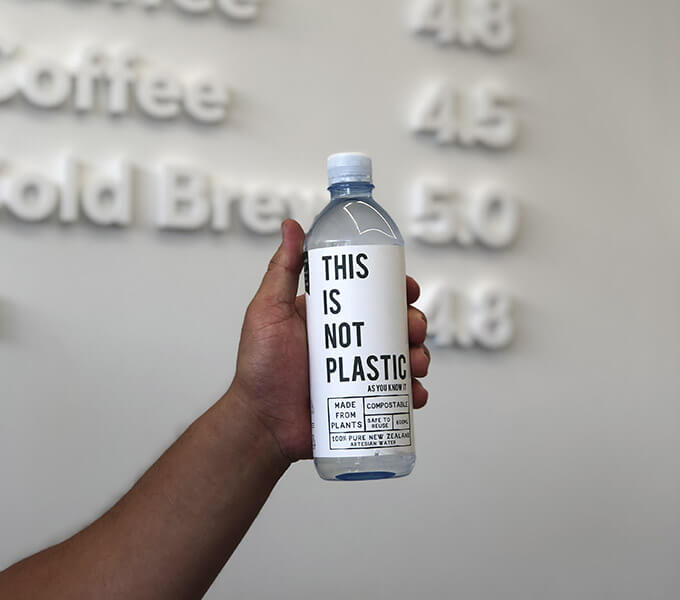 From the street, the large glass window reveals New York-style baguettes and buns from Hero Sandwich House . These popular sandwiches include fillings like gochujang chicken with pickled cabbage, peanuts, sprouts and sriracha mayonnaise, along with vegetarian options such as roasted eggplant, halloumi, caramelised onion and harissa mayo. If you're after something sweet, there are plans to include Auckland-famous Moustache cookies as well.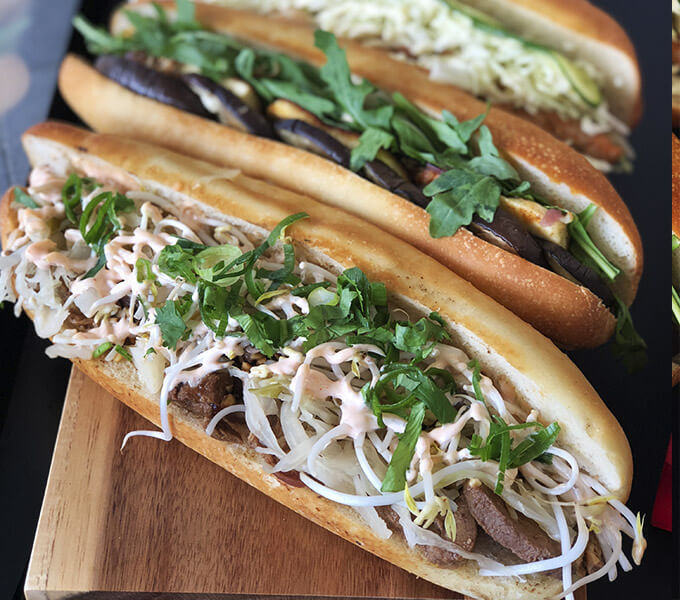 Stubbing says he wanted to keep the décor simple so as not to deter from the main event: the coffee. Like the décor, the cafe and its offerings aren't overcomplicated; it's an easy, everyday local where people can get their caffeine fix with friendly service. It might have been a trying summer getting it together – but he's pulled it off.
Elemento Espresso
270/6 Broadway (Corner Broadway and Remuera Rd) 
Newmarket