Sep 17, 2018 Cafes
New cafe, Browne St, combines Avondale's heritage with a modern fit-out.
Rosebank Rd is an iconic artery in Avondale. You've probably heard of it even if you haven't been to the suburb. So seeing "Browne St" emblazoned across the slick black front of Avondale's newest Rosebank Rd cafe might be slightly confusing.
The story goes that Rosebank Rd wasn't always called Rosebank Rd. Originally it was called Browne St, only being renamed when the Avondale borough merged with Auckland City after 1927. That nod to the rich history and character of the cafe's location is carried through the whole establishment – from the food to the staff to the décor.
Read more: Everybody Eats brings its pay-as-you-feel restaurant model to Avondale | The Chosen Bun: A smart new burger joint opens in Stonefields | Check out sandwich specialists Fort Greene 's new spot on K' Rd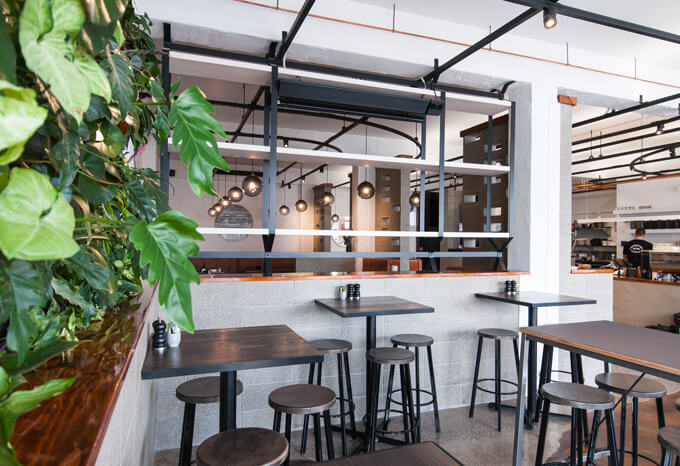 "Avondale is on that cusp of change," says Sam Fraser, one of a group of several business partners who own Browne St (as well as Blockhouse Bay cafe The Block). He isn't wrong – and this modern and clean yet warm establishment just near the town centre shows that. The staff are "90 percent locals", the lampshades are made from locally blown glass just down the road at Lukeke Design, and the wooden benchtops were repurposed from the building's old false ceiling. Auckland designers Fuman Design created the logo, and the business partners themselves completed the interior over two years. A real effort has been made to celebrate the suburb's community – so it's little wonder to learn that the owners went to Avondale College.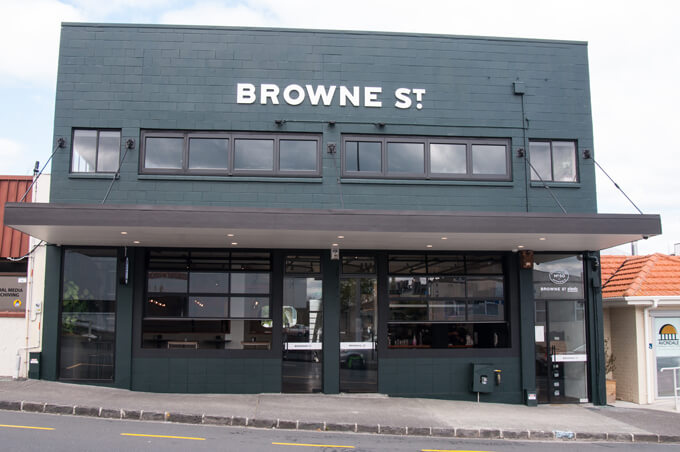 The kitchen serves a menu of favourites with an international, modern twist – the eggs benedict is offered with fried chicken or salt fish fritters, and a taro risotto features coconut and lemongrass with lime leaf tapenade. The wine and beer list has a few international treats as well as a selection of New Zealand's best offerings (such as Mahi pinot gris from Martinborough) while the coffee is Atomic's classic Veloce blend.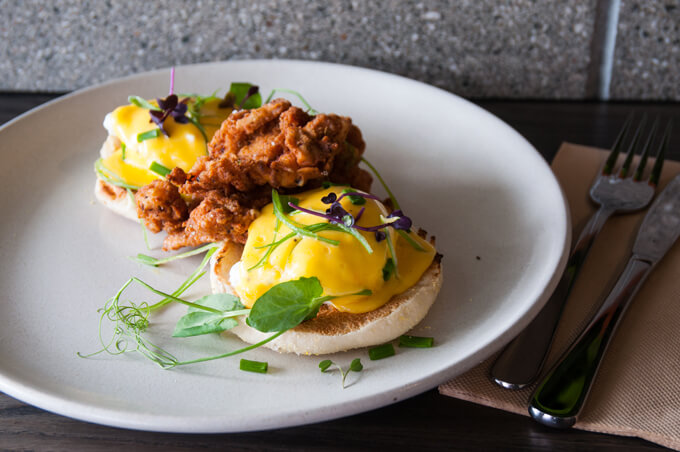 Upstairs is a baking kitchen that at night becomes a servery and bar to the venue's function room. The large space can host up to 150 people but would also feel comfortably populated with just 30. It's spacious, comfortable and complete with a DJ booth and projector screen. Impressively, the beer tap upstairs is hooked up to the same source as the downstairs bar, through a design of Fraser's own devising to serve a rotation of four local beers.
Much like its Avondale College-educated owners, Browne St has a lot of the character and culture of Avondale itself. Fraser says that the suburb is on the cusp of change – but we reckon with the introduction of such establishments as Browne St, the change has already begun.
Browne St
50 Rosebank Rd
Avondale
@brownestreetnz