Sep 20, 2018 Cafes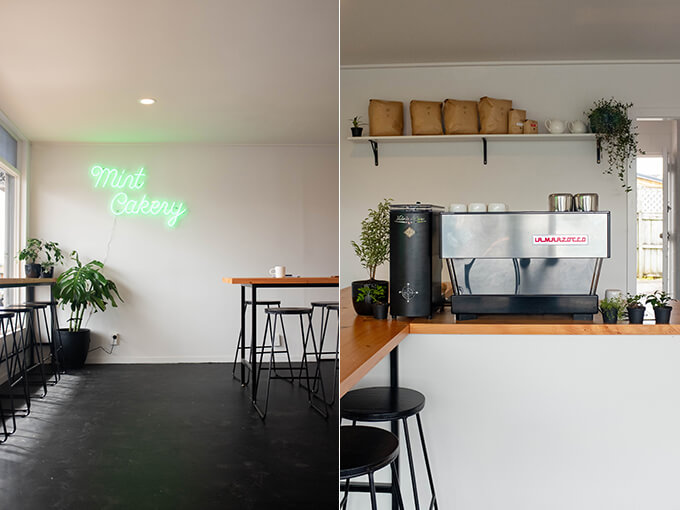 Mint Cakery moves from Point Chev to a minimalist new space in Ellerslie, adding baked cheesecakes to the menu, alongside its classic sweet treats.
Fear not fans of Mint Cakery, the establishment hasn't disappeared, it's just moved from the Point Chevalier shop that was its home for the past two-and-a-half years. 25-year-old owner Michelle Bevan has packed up and shifted across town to a sunny Ellerslie cafe, citing a need for more room but also that the shop's new location is roughly in the geographic centre of Auckland.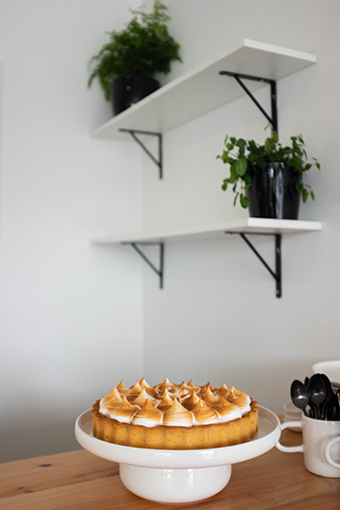 The same cakes, doughnuts, cookies and other treats that were sold at Pt Chev are all still available in the new premises but Bevan has added baked cheesecakes to the menu – opening with a candied pecan and salted caramel one. Devotees can rest easy – their classic lemon meringue cake, chocolate chip marshmallows and apple salted caramel Chelsea buns are still on the menu.
The treats are still adorned with the signature edible flowers grown by Bevan's mum in Grey Lynn: "The amount of hanging baskets she has full of violas is next level." And the lemons used in cakes have been bartered from local backyards in exchange for cake and coffee.
Bevan's new cafe is over double the size, at 40 square metres compared with the old shop's tiny 18. The former antique bookshop has been whitewashed and given a fresh, sunny look with plenty of indoor ferns, crawling vines, a leafy monstera and a mint-green neon sign to match the café's name. The much more spacious kitchen is a welcome change, says Bevan, explaining the demand for Mint Cakery's online orders is only increasing and the space will allow more of a cafe sit-down-and-have-a-coffee atmosphere.
Read more: The Chosen Bun: A smart new burger joint opens in Stonefields | Contemporary new cafe, Browne St, opens in Avondale | Miann gets serious about chocolate at their new Morningside site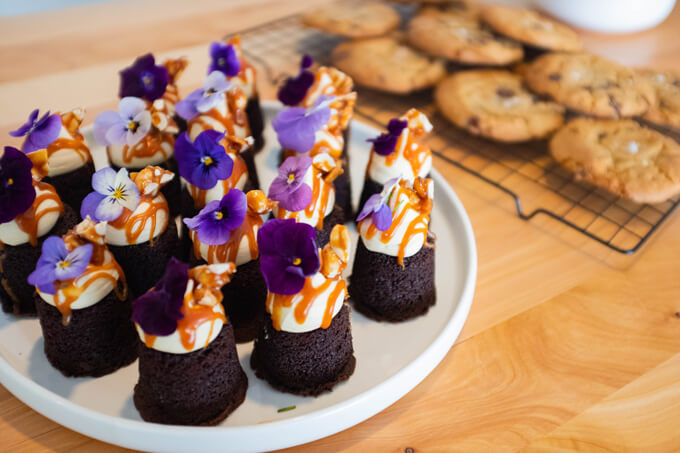 There are also more seats, with room for 26 people, so Bevan is now serving various roasts of Flight coffee, as well as teas from Forage and Bloom, alongside the cafe's popular sweet treats. She's splurged on new ceramics from Claybird Ceramics, too, so now the plates are as pretty as Bevan's baking.
Once Bevan gets settled in, she will be introducing cake decorating classes and dessert nights. In summer, she'll be mixing her own house-made sodas; lemon and basil or strawberry are two of the flavours she's excited to start work on.
Mint Cakery
92D Marua Road, Ellerslie
@mintcakery