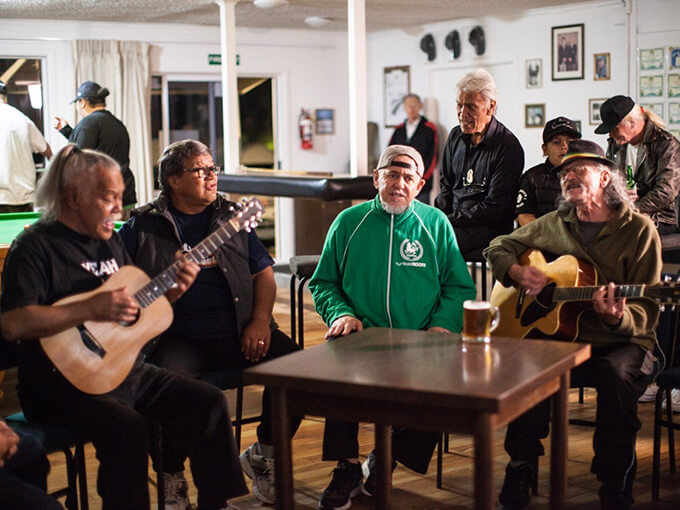 What's On: NZIFF comes to an end, dance party at the Basement, and more events in Auckland
A weekly round-up of what's on in Auckland so you can plan your weekend and the week ahead.
NZIFF ends
We're nearing the end of this year's festival now, and as is the norm, there's a lot I regret not seeing, crossing my fingers they get a post-festival release. But a few films this year have left me reenergised with much-needed reminders of why I love the cinema so much (the faces on screen are just so big!), and I'm going to make it a point to trot along to the theatre more often in the second half of 2019. Read our rolling reviews here.
Make sure to catch the closing night film, the world premiere of Tearepa Kahi's Herbs: Songs of Freedom (Saturday 3 August); NZIFF's annual film quiz earlier on the same day; and the live cinema screening of Hitchcock's The Lodger with the Auckland Philharmonic Orchestra on Sunday 4 August.
Various locations
Basement Blowout
Head along to a dance party in the big black box theatre at The Basement – join Aw b deejay, SKATO, half.queen and PG/VG on the dancefloor from 9pm sharp. Expect an eclectic mix of house, techno, electro, dancehall, disco and everything in between; tickets $15.
Saturday 3 August | Basement Theatre
Vintage Market Pop-Up
Cop some new vintage gear from Percy's Vintage & Collectables, One World of Sport and Rain City Vintage at Urbanaut Brewing Co between 12pm-4pm, with a side of fresh beer and vegan burgers from The Food Bach.
Sunday 4 August | 597 New North Road, Kingsland
I am Rachel Chu?
After a sell-out season at this year's Auckland Fringe, I Am Rachel Chu is back to rewrite the "relatable" story of Asian romantic-comedy heroine Chu in last year's Crazy Rich Asians. Spoiler alert: we're not all crazy rich.
Tuesday 6-Saturday 10 August | Basement Theatre
Bowerbank Ninow Lorne St Grand Opening
The Bowerbank Ninow on K Road is no more. After being acquired by auction house Webbs, it's re-opening to the public with the presentation of Image Atrophy by Andrew Beck and Something other, held in common, by Hannah Valentine and Toss Woollaston. It's apparently housed in "penthouse premises" on Level 9 of a Lorne Street building (jeez, as if going into an art gallery isn't intimidating enough) and their grand opening will feature espresso martinis by Scapegrace Gin and Coffee Supreme, mulled wine from Coco's Caintina, beers from Brothers Beer and steamed buns from Sunny Town.
Thursday 8 August | Level 9, 10 Lorne Street
Girls Girls Girls
Old school and new school drag come together in this local femme showcase featuring nine different drag artists, including Chanel D'Vinci, Jaycee, Lala Loopsy and Victoria Secretzz.
Friday 9-Saturday 10 August | Raynham Park, K Road
Follow Metro on Twitter, Facebook, Instagram and sign up to the weekly email