Aug 7, 2019 What's On
A ubiquitous presence on New Zealand's celebrity scene, Colin Mathura-Jeffree is an actor, model, TV host – and now agony uncle, for our Dear Metro advice column. Colin is dropping by for a few weeks, doling out sage advice with a little sprinkle of spice.
This weeks is Colin's last, but don't be sad – next week we've got rapper Jess B stepping in for a few weeks as our guest agony aunt! To write in, email dearmetro@bauermedia.co.nz
Read last week's Dear Metro advice: "My boyfriend criticised me for having hairy legs – should I dump him?"
This is my last Agony Uncle for Metro and I want to thank you all for reading the column. It was hugely popular from what I'm told and your letters made me laugh out loud, cringe and cry.
Last week has been hard for me as I lost my good friend to suicide. He was a dashing, fit handsome bloke with the most incredible life story, who appeared to have the world at his feet. The day before he decided his time in the world of possibilities was over he sent me three hearts in a message. At his funeral in Auckland the room was full of sad confused faces. Maybe the signs were there and none of us saw them. Every person present would've dropped everything to save his life because we couldn't imagine our lives without him in it, in some way, shape or form. If you need to talk to someone about YOU please contact Lifeline on 0800 543 345 – because you're worth it.
Dear Colin,
It's that time of year again. How do you help a friend who's dealing with the death of an in-law? And by in-law, I mean that their partner's family feels more like blood family than their own family. They're a really close friend I've known for years, and I don't want to lead them down any paths incorrectly. Their mother in law has a terminal illness and recently the father in law passed away. I'm not great with empathy myself, but I've known said friend for at least a decade if not closer to 12-15 years.
Dear Friend,
The passing of a loved one is never easy. Whether a blood relative or not, if you have a genuine connection you have every right to mourn and to love those that are all going through the same loss. To be that friend in a supportive role is such a powerful gesture. My advice to you is to do what feels right. To be open to a conversation, to listen and to learn more about life through this sad event. It's never easy. But the warmth of a hug is sometimes all a person needs in these moments of grief. My condolences to you and your friend at this time. You're obviously a super nice person.
Dear Colin,
I have a friend that insists on riding on the back of my Vespa with me only wearing a turban. We are like the Thelma and Louise of Kingsland with our epic Vespa adventures … but do you think it's crossing sensitive cultural boundaries by insisting he wears a helmet too?
Dear Thelma and Louise,
All you edgy, arty players from Kingsland.
Thelma and Louise made me laugh.
I've worked in India and (terrifyingly) in my naive youth been driven to a model set on the back of a Bajaj without a helmet, through the streets of Mumbai, between cattle, trucks and all the chaos of an Indiana Jones car chase. I would never do that again. I think what's most important to know is that while a turban can offer your friend a small amount of protection in an accident he actually needs to follow our New Zealand laws and wear a helmet. It's best to be sensible over sensitive.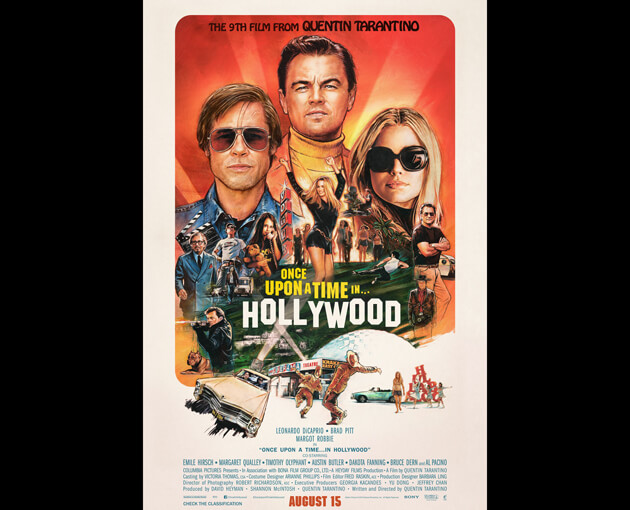 The next letter is our LETTER OF THE WEEK! This week's winner gets an Essano men's face care gift pack and a double pass to see Quentin Tarantino's new movie, Once Upon a Time in Hollywood.
Colin,
I am living with the flatmate from HELL and I feel trapped! HELP!
My flatmate has turned into a complete nightmare! It started with little things, like her sussing out that I shower in the morning at 7am so she decided to get up just before me and shower for 40 minutes so I couldn't get into the bathroom. Then she liked to annoy me by putting her UE Boom outside my door and turning it up really loudly at 11pm when I am in bed and just falling asleep and playing full-on dance music. When I opened the door she'd laugh maniacally at me and say "What?".
Recently she had taken to watching a lot of porn. A LOT of porn!! She'd listened to it on her UE Boom up really loud at all hours (her bedroom neighbours mine). This wasn't enough though. She started inviting people over to have group sex any night of the week, at any time. You guessed it: loudly.
She lost her job two months ago too, so has a fan heater on all day in her bedroom, soaking up a tonne of power. And she is ALWAYS there!!!
I had enough, so as the leaseholder, I gave her notice to leave. But she's said she refuses to leave and says she'll barricade herself in and will only go if the police physically remove her.
The situation has got way out of hand. I find it hard to involve the landlord because what if the landlord kicks me out too? Should I just cut my losses and leave? I don't know what to do. She's turned psychopathic and unstable, and I no longer feel safe with her, but have nowhere else to go.
Help!
Dear Living with a psychopath,
What a bloody NIGHTMARE You are in a terrible situation… I can't believe what I just read. This is abuse. I also think this is the tip of the iceberg. Often these people are doing a lot more behind the scenes and for that reason, you need to take precautions and a lot of self-care. While I myself haven't found myself in this situation I have dealt with a psychopath who stalked me after I rejected his disgusting sexual advances, by engaging my lawyers and the police. Make copies of everything this person does. Regarding your housing situation – make a call to the tenancy tribunal.
Remember that while you are dragged into the hellscape of this loser's moments, you aren't the first and certainly won't be the last. The law is on your side. In any given situation like this, where you doubt your ability to act because you judge the situation by your own moral compass, imagine you are your own child – what advice would you then give? It would be true. Good luck.
Love
Colin
xx
To write in, email dearmetro@bauermedia.co.nz