Feb 5, 2016 What's On
As Metro Arts Editor Frances Morton discovered when preparing for the New York marathon, one of the hardest parts of training is the boredom; in order to calculate distance, it's often easiest to run the same route. Here are four interesting Auckland running routes that aim to break the monotony.
Read more: Auckland's best outdoor swimming spots.
Auckland's Crown Jewel
Long run, 30km (approx)

This is not for the faint of heart, but perfect for long training runs as the terrain is nice and flat. The route starts in St Mary's Bay and heads under the Harbour Bridge, and then takes you around the tank farm and along Tamaki Drive. Here you will be able to soak up some fantastic views of the waterfront and Rangitoto. There are also convenient toilet and water stops along the way.
Farm to Sea to Shops
Medium run, 16.5km (approx)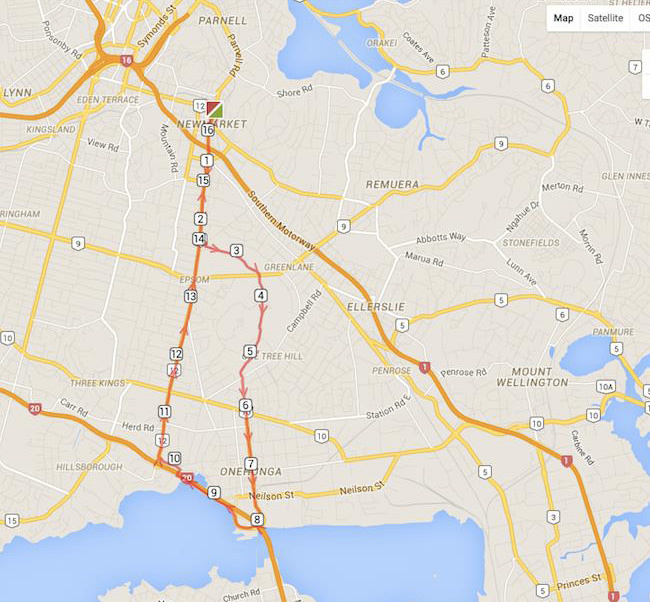 My favourite part of this run is under the stately trees on Puriri Drive which takes you into Cornwall Park. Go early and you can strike a morning mist and even a sheep or two. The Onehunga waterfront has a recently refurbished walkway which makes for easy terrain. Then, if you feel so inclined, you can stop off in Newmarket to do some window shopping after the last leg.
Western Surprise Loop
medium run, 12.5km (approx)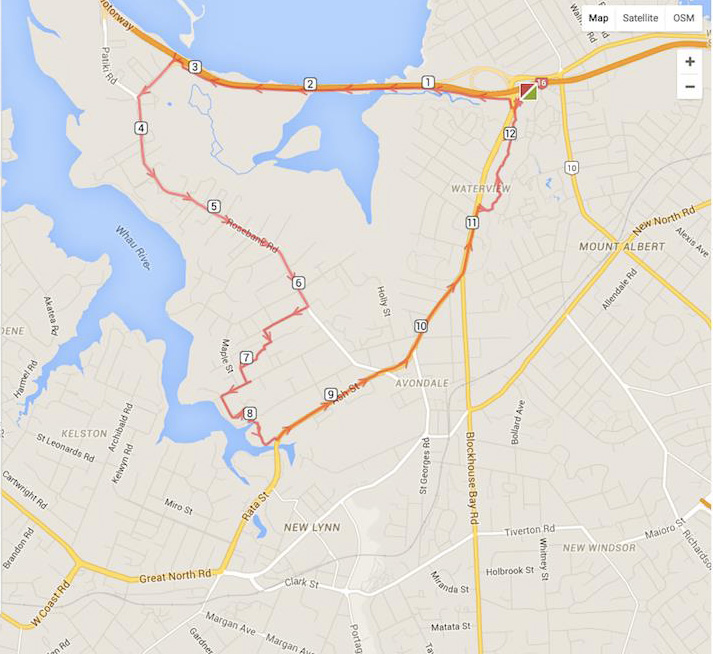 Often you have to run through suburbs or industrial areas, which can be boring. Part of the fun of living in the city is discovering lovely corners you never knew existed. This loop starts on the cycle track next to the bustling North-Western motorway, then takes a peaceful turn through a park, across a boardwalk over mangroves and ends with a track meandering through a valley with a brook hiding next to Great North Rd.
Domain loop
short run, 3.93km (approx)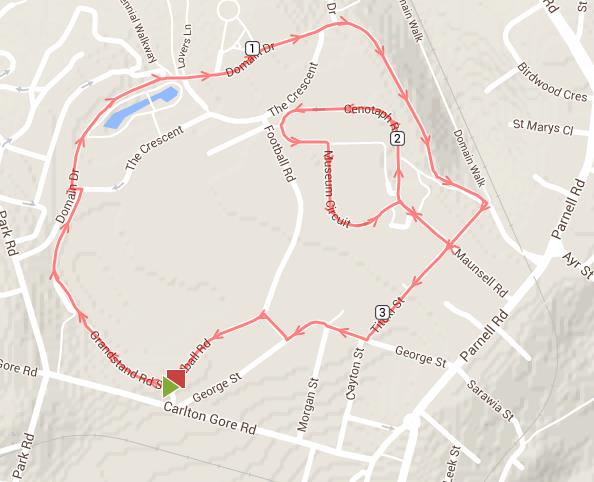 Find some solace on the Domain loop which will take you along Domain Drive, under the quivering shadows of oak trees and past the impressive edifice of Auckland's War Memorial Museum. You might even want to take a detour and check out the native and exotic flowers at the Wintergardens. This is a great one for a sunny weekend morning.
Read more: Frances Morton on running the New York marathon.
Got a great running route? Share it below!