Nov 15, 2018 Travel
With hot new restaurants, bars and shops, plus outdoor festivals and the famous terracotta warriors at Te Papa, you'd be mad not to visit the capital this summer. Here's your essential guide on what to do in Wellington, from Metro's special Best of Wellington feature.
Visual arts
Hamish McKay Gallery
From Apple, Cotton and Driver to Dashper, Peryer, Pick and Pound, McKay shows and sells work by a lengthy roster of some of our leading and best-known contemporary artists. It's hard not to be distracted by the gallery itself, housed in part of a former Freemasons library in period building Pamir House. One exquisite light-infused space overlooks the Bowie mural on Ghuznee St, while the wood-panelled rear room has its own inviting charm. Never mind the art, we want to move in immediately.
hamishmckay.co.nz
39 Ghuznee St (open Fri & Sat only)
Te Papa
If you need an excuse to visit Wellington over summer, surely Terracotta Warriors: Guardians of Immortality (December 15-April 22) is it. The exhibition will feature eight lifelike warriors, two full-size terracotta horses, bronze chariot replicas and more than 160 treasures from imperial tombs in gold, jade and bronze dating from 1046 BC to 220 AD. For more than 2000 years, an underground army guarded the tomb of China's first emperor: discovered in 1974, the terracotta warriors are regarded as one of the greatest archaeological finds of the 20th century.
tepapa.govt.nz
55 Cable St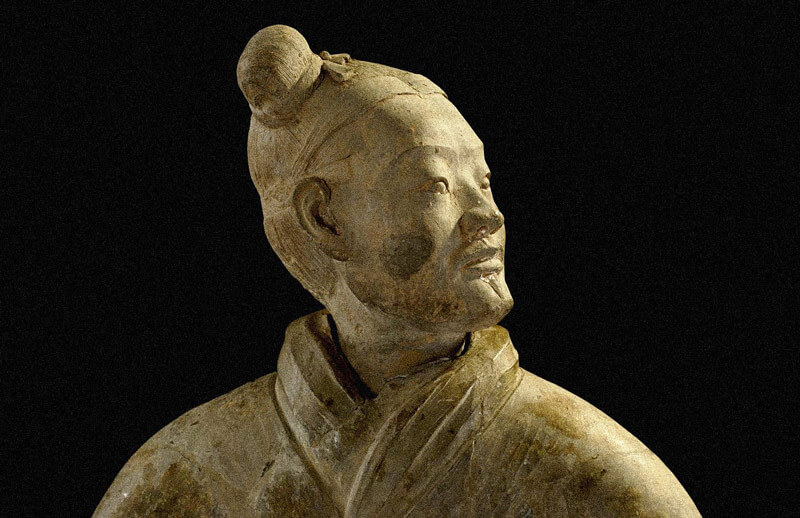 Weta Workshop
Home to (depending on the project) sculptors, prosthetics experts, masters of animatronics and other artists, Weta runs behind-the-scenes group tours of its maze-like Miramar workshop. A 45-minute tour gives an insight into how props, including 10,000 weapons and 30,000 arrows, were made for The Lord of the Rings film trilogy, and there are original props — hairy hobbit feet among them — to marvel at. Visitors can view miniatures and "bigatures" created for wide-angle scenes, such as the castle from Narnia, whose walls are made from pizza boxes and tower is actually a toilet roll. There's also a large gift shop stuffed with merch, where a limited-edition Gollum statue costs $3000. Two minutes' walk away is The Larder, a far cry from your standard suburban caff, with cabinet food — chicken, leek and thyme pies, fig and star anise scones, sandwiches made with their wildly popular bread — all made on site, and the lunchtime menu attracting queues for a table. In season, the South Island whitebait omelette, served with jellyfish salad and crusty bread, should not be passed up lightly.
wetaworkshop.com
Cnr Camperdown Rd & Weka St, Miramar
Locals recommend dealer gallery Bartley & Company Art for contemporary art, public gallery City Gallery Wellington for their Tuatara Open Late events programme, and 50-years-strong McLeavey Gallery.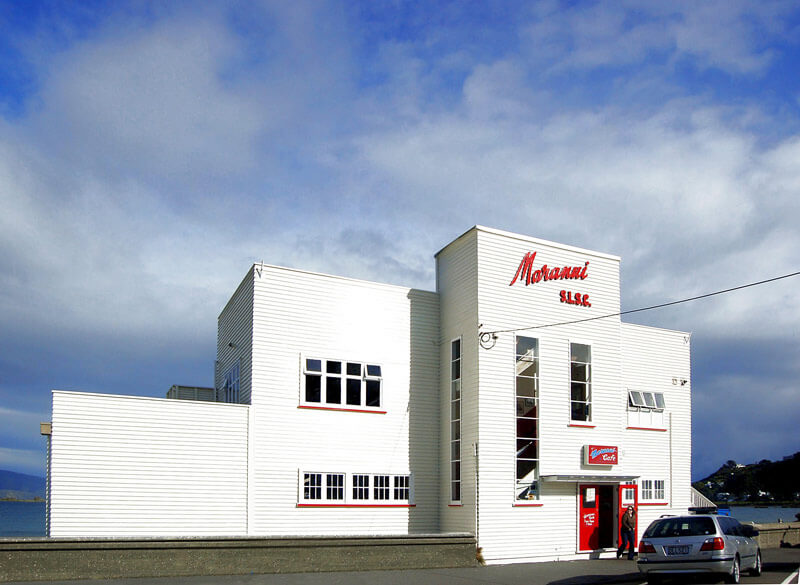 Alt-vibe
Counter Culture
Counter Culture would be perfectly nice even if it offered only good food and drink, comfort, and a friendly vibe. To these, though, it adds 600-plus board games, ranging from old family favourites to the latest cutting-edge strategy brain-testers. Five bucks a person (10 if you don't order food or drink) gets you four hours playing anything you like. Popular seven days a week; it pays to book.
counterculture.co.nz
211 Victoria St
Maranui Cafe
You're a surf life saving club running low on funds. What's your best play? Silly question: obviously you convert the top floor of your clubrooms into an award-winning cafe and become a local institution. With sweeping views out over Lyall Bay and Cook Strait, a rip-roaring brunch menu (scrambled tofu, check) and coffee (Havana, check) worthy of Wellington's cafe culture rep, this is one of the city's more distinctive go-to destinations. The only downside is there are a lot of people looking to experience it. An early start is your best bet to beat the queues.
maranuicafe.co.nz
107 The Parade
Moon
It's a craft-beer bar, it's a pizza joint, it's a live music venue, and it's the beating heart of Newtown, the suburb that would be Wellington's Ponsonby if it were still possible to find a solid student flat in Ponsonby. The incoming tide of house buyers hasn't yet displaced the long-time residents, the general feel is lively, and you never know who's going to wander into Moon. Wednesday is $10 pizza night and the music's free.
Moon
167 Riddiford St
Midnight Espresso
Coming up to its 30th birthday and far too cool to be freaked out by it, Midnight Espresso is still one of the best places in Wellington to be vegan, vegetarian, or neither. It's also one of the only good answers to the question, "Where can I get decent coffee at two in the morning?"
Midnight Espresso
178 Cuba St
Locals recommend Caroline, Meow and Laundry for live music, and live music events Gardens Magic, January 8-27 and CubaDupa, March 30-31 2019.
Pampering
Elderberry + Kate
Leave the bustle behind and treat yourself at this downtown day spa offering treatments for men and women. Begin with organic tea on a lounger in the relaxation room, then head to one of six treatment area, or the couples room, for pampering with a holistic and natural beauty focus. If you're drained from too much shopping, we recommend the one-hour Soothe & Smooth massage. Men's treatments include facials, massages, manicures and pedicures.
elderberryandkate.co.nz
52 Willis St
Locals recommend East Day Spa for luxury with Southeast Asian touches, Spring Spa for social spa time and Wellington Apothecary for holistic facial treatments and herbal medicines.
Walks
Lyall Bay to Red Rocks
Any part of Wellington's rugged south coast makes a good walk in itself, so choose the length that suits you best. You could have a coffee at Maranui Surf Club and just walk the sweeping Lyall Bay beach, but for the grand experience, follow The Esplanade all the way round past Island Bay to Owhiro Bay. The coast is dotted with great rock-pooling spots, the Cook Strait vista extends to the Kaikouras, and in winter, if you push on past the end of the sealed road to Red Rocks, you'll find a huge seal colony.
Mt Victoria Lookout
There are dozens of fun walks to the panoramic views of the Mt Vic summit. Two good options start from Charles Plimmer Park, at the top of Majoribanks St behind the Embassy Theatre. Go right (facing the mountain) for a long, easy ramble past the spot where the hobbits met the Ringwraiths in The Fellowship of the Ring. Go left for a fast, sharp climb. Either takes you through old macrocarpa forest, which contrasts nicely with the god's-eye view at the top.
Queens Wharf to Balaena Bay
Wellington's waterfront is one of its great glories, and it's best seen on foot. Wander from Queens Wharf past what's left of Len Lye's Water Whirler, and the seagull slide at Frank Kitts Park, on over the pedestrian bridge (check the lagoon for basking stingrays in summer), past Te Papa and Freyberg Pool to Oriental Bay. From here it's equally easy to head back into town or to stroll on round the walkway to Balaena Bay: dead flat, with gorgeous harbour views. Maida Vale Rd offers a gentle climb to the lower shoulder of Mt Victoria before descending back to Oriental Bay.
See wellingtonnz.com/wellingtonwalks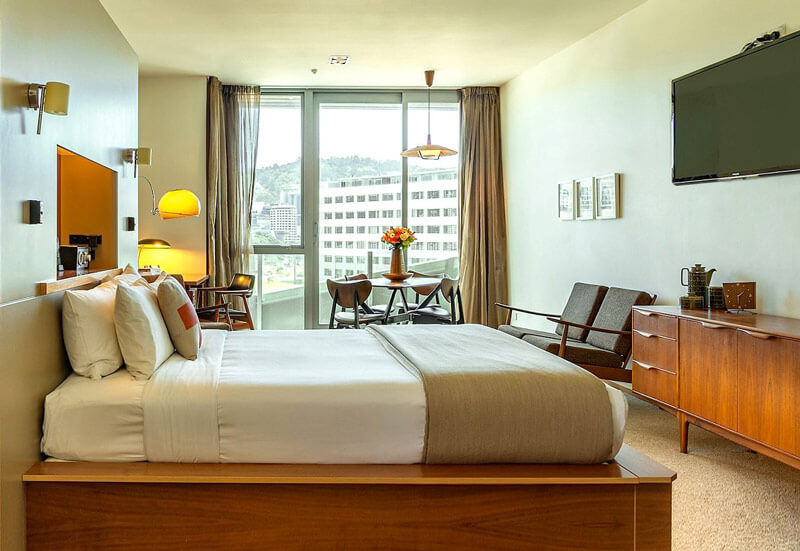 Where to stay
Ohtel
This elegant locally owned boutique property is an antidote to every bland hotel you've ever stayed in. Original and replica mid-century furniture graces the individually decorated rooms and there are original touches everywhere, from flashback finds like the fluoro-orange 70s fondue set in the coffee, wine and tapas bar, to the glass bottle of fresh milk of your choice in the fridge. (If the chef is in the mood for baking, you might find freshly baked afghans in your room, too.) Stay in a suite for harbour views, a surfeit of space and a freestanding bath you won't want to leave. The hotel is an easy walk to most central attractions: Te Papa is five minutes away.
ohtel.nz
66 Oriental Parade
Gilmer Apartment Hotel
A good option if you want to self-cater, the Gilmer is handy to Lambton Quay. Moody corridor lighting gives way to smartly decorated rooms with washing machines/dryers and kitchenettes containing everything you need. We recommend booking a King Apartment, whose spacious rooms feature cloud-like beds. All guests have complimentary access to a well-equipped gym nearby.
10gilmer.co.nz
10 Gilmer Tce
Locals recommend DoubleTree by Hilton for modern amenities amid heritage charm, Grand Mercure Wellington for proximity to restaurants, shopping and attractions, Liberty Apartment Hotel for modern, loft-style serviced apartments, Park Hotel for stylish studios plus three-bedroom apartments for groups, and Sofitel Wellington for French elegance and five-star luxury.
For more information, visit wellingtonnz.com
This article was first published in the November-December 2018 issue of Metro. Follow Metro on Twitter, Facebook, Instagram and sign up to the weekly email.