Nov 6, 2014 Travel
Blue Star Donuts. Photo credit.

By Catherine McGregor
Portlanders care deeply about many things – including courteous driving, moustache tending, urban biking and competitive recycling – but, above all, they care about food and drink. That goes double if it's sustainably produced and just a little eccentric. If you're there, be sure not to miss these five classic Portland food experiences.
Blue Star Donuts
With their weirdo creations like the Ol' Dirty Bastard (peanut butter and Oreo cookies) and the Maple Blazer Blunt (an oversized joint of a dougnut, complete with red sprinkle embers), Voodoo Doughnut's two locations grab most of Portland's doughnut-related headlines. But the gourmet's choice is relative newcomer Blue Star Donuts. Made from a traditional French brioche recipe, with all-local ingredients and organic fruit fillings, these are serious doughnuts. Vahlrona Chocolate Crunch. Blueberry Bourbon Basil. Dulce du Leche. Peach Champagne: they're all incredible.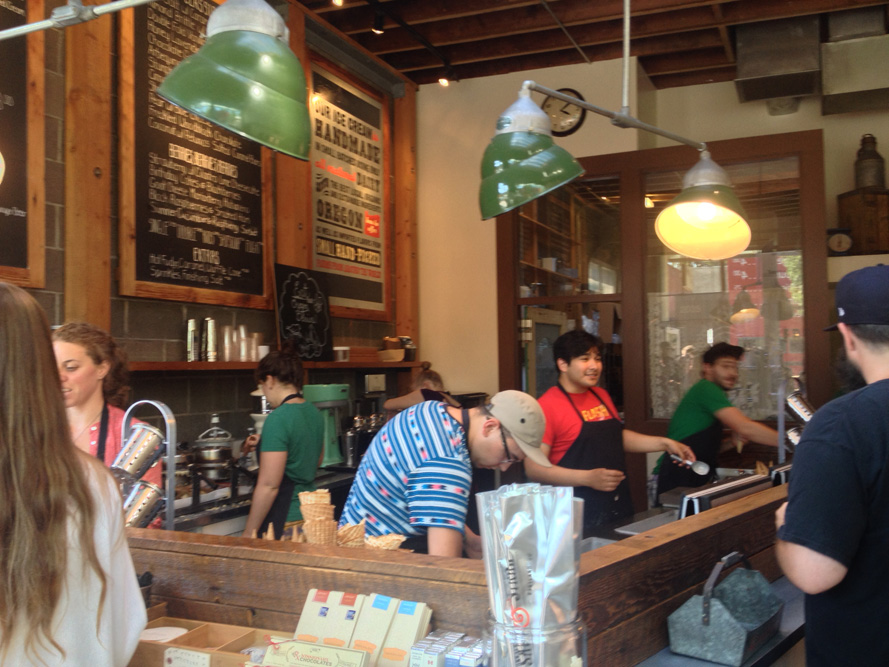 Salt & Straw Ice Cream

Perhaps it's because their winters are so grey that Portlanders go crazy for ice cream when summer comes around. The city is dotted with artisan purveyors, but the most creative is surely Salt & Straw. Recent limited-edition flavours include such challenging combinations as bone marrow and smoked bourbon cherries, or green fennel and maple, but there are plenty of options that fall more easily into the "classic with a twist" category. I plumped for a scoop of cucumber and raspberry sorbet – the taste of summer in a waffle cone.
Nong's Khao Man Gai
The tyranny of choice never feels more pressing than at a food-cart pod, the permanently-situated food vendor congregations that are dotted all over the city. The best approach is to simply order whatever looks good – chances are, you won't be disappointed. And if you do strike out, you can console yourself that there are more than 600 carts still to try.
But among the legions, a few stand out, like the legendary Nong's Khao Man Gai. For five years, the Alder St cart has offered one dish only: Thai chicken and rice, the organic chicken poached and boned, the rice simmered in Thai chicken stock, served in a paper package with dipping sauce and chicken soup. So simple, so very good.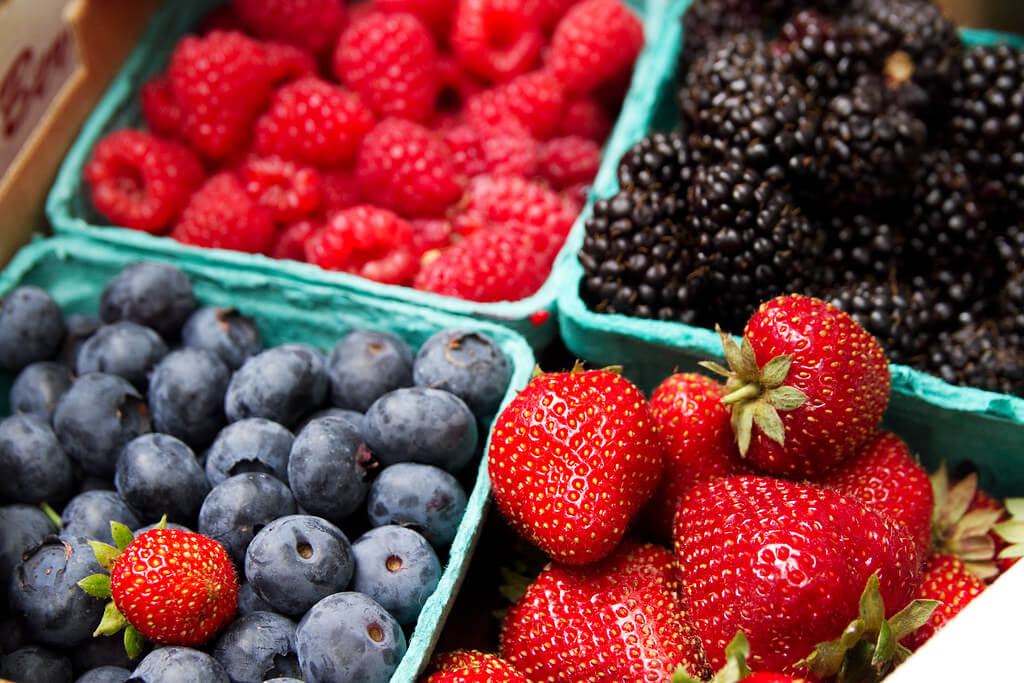 Berries from Portland Farmers Market
Even if you have only a passing familiarity with liberal, ethically-minded Portland, you'll hardly be surprised to learn it has a thriving farmers market. But the market – at various smaller locations throughout the week and at Portland State University in the central city on Saturdays – isn't just good, it's great. So great, in fact, that Eating Well magazine named it one of the five best farmers markets in all of the US.
The market boasts plenty of food stalls like Pine State Biscuits whose sandwiches, made from southern-style biscuits (like buttermilk scones), proved such a hit they've also opened two bricks-and-mortar stores. But fresh produce is the undisputed star here. Oregon's rich volcanic soil and mild climate are ideal growing conditions for a vast range of fruit and vegetables, from stonefruit to leafy greens, and the fertile Williamette Valley outside Portland produces phenomenal berries like the Marionberry, a blackberry variety unique to the area. The marionberry is so beloved round these parts that there's a long-running campaign to make it Oregon's official state food. Spend $3 on a pint (around two cups) of these large, unbelievably sweet berries, and you'll instantly understand why.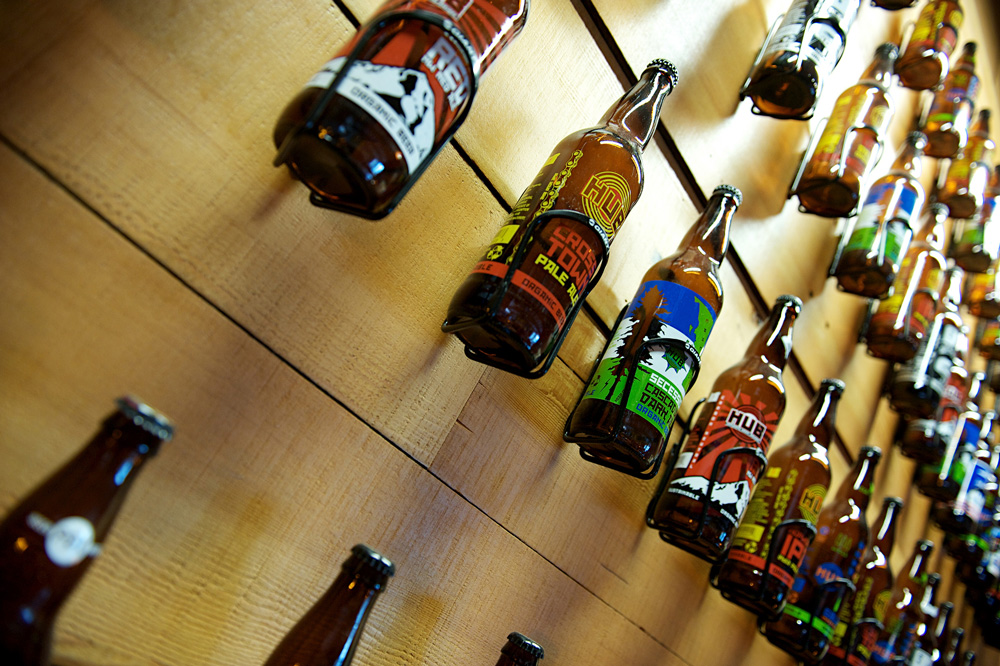 A beer from any Portland craft brewery

Monster blackberries aren't the only crop making the Williamette Valley famous. The valley around Portland has long been one of America's largest hop-producing areas, the engine for a beer-making boom still underway today. Portland has more microbreweries than any other city in the world – you could spend a month bar-crawling across the city and still not have tasted every craft beer on offer. Don't-miss brewpubs include The Commons Brewery, whose crisp Urban Farmhouse Ale has been showered with awards; BridgePort Brewing, Portland's oldest craft brewery, located just off downtown in the historic Pearl District; and Hopworks, an uber-sustainable brewery whose BikeBar location brings together two of Portland's biggest obsessions: cycling and beer.