Jun 17, 2019 Sport
OPINION: Our national game is seeing a dwindling numbers of players, an artificial concentration of talent in wealthy schools and seems unwilling to change with the times. The end of club rugby comes with a whimper, not a bang, writes Jamie Wall.
Eden Park on the last evening of May was a desolate place. A cold snap hit Auckland, turning the stadium where you could comfortably wear shorts to every game into a far more traditional winter destination. The long, grey concourse was pooling with water, seeping down through the exposed part out the back of the west stand, and the gates themselves.
The problem was there seemed to be more precipitation coming in than people. There were good reasons for that: obviously the freezing weather, the fact that it was the Friday of a long weekend, but most of all because the Auckland rugby public has simply given up on their team.
Now, if you're thinking this is yet another Blues post-mortem before the season has even finished (like last year, the year before that, the year before – etc.), it's not. Well, not entirely. Because sitting there, throughout what turned out to be an awful game of rugby between the Blues and Bulls that fittingly neither side won, staring at the multitude of empty seats and wishing that we could just leave, a sad realisation came about – what we were seeing isn't just the death of another Blues season. Even Auckland's one triumph of recent years, winning the Mitre 10 Cup last season, said more about the state of the game in the city than anything else. The union flung open the doors of Eden Park and made it free entry, knowing full well that charging people to get in would result in an embarrassingly empty stadium for the provincial game's supposed showpiece.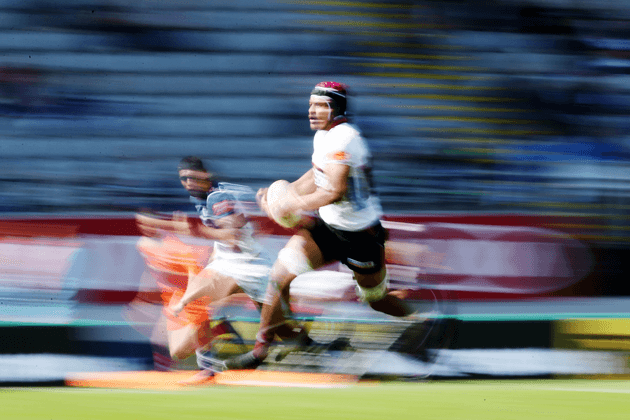 Unless someone does something soon, this may well be the death of the sport in Auckland.
Right now, player numbers are dropping far quicker than anyone would care to admit. Club rugby at senior level has been a farcical mess, and below that grades are drying up. College rugby is on a fast track to becoming like the exploitative American NCAA model, where only the top players are being looked after before being spat out into a professional environment that can't accommodate all of them.
And rugby's governing body either can't, or won't, do anything about it. Plenty of people reading this are probably thinking 'who cares', but whether you like it or not, this is a sport that's been the heartbeat of communities for its entire existence.
A couple of weeks earlier, I had hauled my weary body into the College Rifles RFC clubrooms. It's a well-run, wealthy club in the heart of Remuera. It owns its own grounds, which have been converted from a muddy paddock to state of the art synthetic grass fields. There's a gym, two covered training areas and the rooms upstairs are festooned with its rich history. None of that helped my team, though – we'd just been thrashed.
The club was busy, there had been a few home games on, so there were plenty of polo shirt-clad men of varying ages parked up on barstools and draining jugs of beer. Rifles is a nicely presented club, with plush carpet and a slick new interior makeover, but this scene was essentially the same as every other club in the country at that particular time. Late Saturday afternoon, the time when beer tastes its best. Up on the wall there is a TV that updates the Premier grade scores. It'd been a good day for our Prem side. A record one in fact – they'd beaten East Tamaki 126-3.
But Rifles weren't alone in the one-sided results department. Ponsonby had thrashed Waitakere 61-7. Eden pasted Te Papapa 79-14. Marist strolled to an 80-0 win over Mt Wellington. The only score that was remotely close was Suburbs' 26-12 victory over Grammar TEC. While you can put that down to a quirk of the draw that pitted all the haves with the have-nots in one afternoon, it showed in stark detail the absolute disparity that exists in club rugby right now.
Go lower down the grades, and it made for even bleaker reading. My team plays in the First Grade, which is actually the third senior men's grade after Premiers and Premier Development but somehow renamed that way – presumably to make us feel better. The irony is there is no open senior men's competition after First Grade. Three open men's grades in the largest catchment area in the country.
There are less and less players coming through to replenish the playing stocks at the grassroots level, despite the fact that the profile of secondary school rugby has never been higher. If anything, though, the glorification of what essentially amounts to being advertisements for mostly private schools has somewhat set the development of anyone who hasn't been earmarked for higher honours by the time they're 15 a long way back.
Tellingly, the vast majority of those schools are in Auckland. The arms-race that exists in first XV rugby finally had its first official off-field flare-up earlier this year, when the 1A competition members refused to play powerhouse St Kentigern College on the basis that they'd been unfairly outstripping playing resources. The model that is being run by these schools is now having an obviously negative effect on numbers: boys' and girls' secondary school rugby teams within Auckland Rugby fell from 225 in 2013, to 188 in 2017, and 181 in 2018. North Harbour had 92 secondary boys' and girls' rugby teams in 2014 and 64 in 2018.
Fast forward a week after the Blues' disastrous draw with the Bulls, and they've now added a loss to the lowly Queensland Reds to their 2019 season tally the night before. It's Saturday afternoon in the Union St traffic heading towards another hiding with the Rifles First Grade side, and I'm listening to Radio Sport. NZ Rugby chairman Brent Impey is on the air with host Jim Kayes, and what he's saying pretty much sums up just why the game is in the state that it is. Impey looks, sounds and most probably thinks exactly the same way that every other man in his title has across the entirety of the organisation.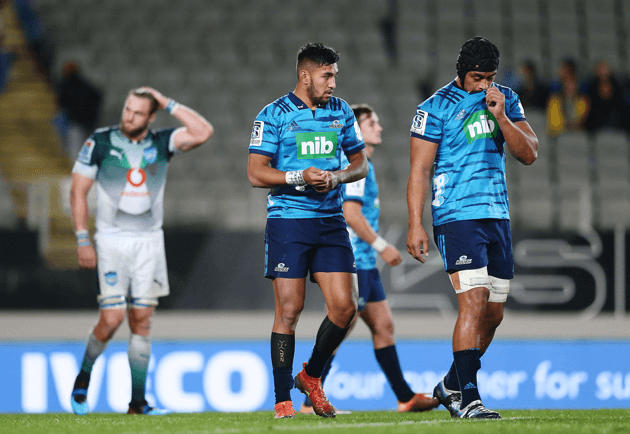 Firstly, he breathlessly admits that the Crusaders won't be changing their name, and apparently were never going to in the wake of the March 15 terror attacks. In a long, rambling and obviously unprepared statement, Impey says it came down to money and contracts, and that changing the jersey design would be too costly. He then completely contradicts this by saying that the logo will in fact change next season, which means the jerseys and merchandise will all need to be changed with it.
Kayes presses him further about the decision, but Impey veers off into a direction in which he talks about digital revenue and broadcasting, then inadvertently downplays the quality of content on the official All Blacks website – of which Kayes is a contributor. But this diversion probably reveals more about the current state of affairs than Impey probably intends it to, as the preoccupation with money soon has him answering a question about the health of the game at the grassroots level.
"You've got tradition versus changing society on one hand, the other conflict you've got is that professional players need money. Only 0.4% of players are professionals, against the other 99.6 which is the community game."
That's the bit where I'm expecting him to actually admit there's a problem. But instead, it's just another trail-off.
"So, ummm, yes, ummm…everybody wants more."
It's frustratingly obtuse, especially when Impey then overtly admits that Auckland is the biggest problem area, and something they should be doing is encouraging new ethnicities to play the game. That's probably a good place to start in Auckland, but there is no actual mention of whether NZR will actually do anything about it though.
A few hours later, while we're out on the field tackling our Massey opponents (they are a club from neighbouring Harbour, whose senior men's playing stocks are now so low they have sent their one first grade side into the Auckland competition), it turns out that Impey had announced the Crusaders name change without telling the Crusaders themselves. It sends the franchise and its CEO Colin Mainsbridge into damage control, hastily rearranging some of what Impey said (change was never an option etc.) into something a little more palatable. The farcical situation sums up the duty of care that seems to be being taken around all matters below the All Blacks these days, that the most controversial and problematic issue they have is trying to be swept under the rug at franchise level, then treated by not a big enough deal by the chairman of NZR to even keep his mouth shut about it.
If that's the way they're dealing with that massively divisive issue, what bloody hope do the rest of us have? While the narrative around the Crusaders and their problematic name will pop up in opinion pieces from now on, in the background player numbers will again decline next season, then the season after that.
While the city's flagship team is on its knees, the support system in place to prop it up is on its back. If someone high up doesn't do something, soon, rugby's decline in Auckland will enter an irreversible stage.
But the saddest thing is, like all those empty seats at Eden Park showed, no one may even care.