Jul 1, 2016 Sport
Above: New Zealand's Mahe Drysdale is hailed by Silver medallist Ondrej Synek (left) of the Czech Republic and Briton Alan Campbell after winning gold in the single sculls at the London Olympics in 2012. 
In the countdown to the Olympic Games in Rio de Janeiro, Metro has teamed up with experts from Lincoln University to explore what it takes to be a medal contender.
---
What makes a good athlete great? What gives a champion that extra few hundredths of a second, almost every time?
There's an old saying when it comes to making an Olympic champion, Lincoln University sport science professor Mike Hamlin says: Choose your parents wisely.
At a solid 7th on the list of gold medals won per capita, New Zealand punches well above its weight internationally. But how do you build an elite athlete? It's a complex recipe, but great talent starts in the womb, the instant your first cell divides and DNA lays out its blueprint. To get the genes powering an athlete like 1.99m tall Mahé Drysdale, who took up rowing at the University of Auckland in the late 90s, you need a mum and dad over six foot, with long arms and a big engine. "A child from people who don't have those features isn't going to be a 2000m rower."
But Hamlin, who has worked with top New Zealand talent for New Zealand Cycling, Triathlon New Zealand and New Zealand Rugby, adds that genes aren't enough; you also need the right environment.
"You might have the genes to be a really good shooter but unless you have the environment to switch those genetics on, you may never fulfil that potential," he says.
Roslyn Kerr, a senior lecturer in recreation, sport and leisure at Lincoln and former representative gymnast, says that while talent and genetics are of "enormous importance", the right system has to be in place too. Your parents need to be supportive enough to drive you to training and cut up the oranges for half-time, but healthily distant at the same time: no sideline screaming, no ballet mums, no questioning the coach.
"Research shows that this kind of behaviour backfires terribly and kids don't respond well to that kind of pressure from their parents," Kerr says. "It's better if parents can stay removed from that side of things. It can work up to a certain level, but when you're talking about the Olympics, the motivation has to come from within the child."
So you've got the right parents, but are they rich enough? Becoming a champ costs money, Kerr says. You'll be needing to pay for kit, uniforms, coaching, competition and travel. "Certainly there are coaches who are very cynical about taking on children who don't come from families with a lot of money," Kerr says. "You might have a child with talent, work ethic, the right psychology, and everything in the body you could possibly want, but if the parents can't afford anything beyond basic training then it's really difficult to support them."
"You've got to be in the right mindset to be at the top of your game and get rid of all those negative thoughts."
Once you've got all that, you need to perfect your mental landscape. To illustrate the importance of this, Hamlin cites a new study he heard about recently at the American College of Sports Medicine's annual meeting in Boston, the biggest sports medicine and exercise science conference in the world. The study separated athletes into two groups and gave them sets of sprints to run. Researchers then gave them a pill, and told half the athletes that the pill would improve their performance, but told the other half the pill would decrease it.
The athletes ran the sprints again, and those who thought the pill would help didn't do significantly better. But those who thought the pill would hurt their performance did a lot worse than before. "So being negative about your event and thinking you're going to lose may have an effect on your performance," Hamlin says. "You've got to be in the right mindset to be at the top of your game and get rid of all those negative thoughts."
Coupled with the ability to focus and control your thoughts is the grit to work hard, and that's where talent isn't enough. Children who are naturally gifted may not develop the right psychological factors necessary for later success.
"Certainly in gymnastics," Kerr says, "I know a lot of coaches who would say they'd rather have an athlete who is 70 per cent talent with a really good psychological ability than have one who is 100 per cent talent and is not so good psychologically.
"It's often a problem with those who are extremely talented — they don't learn a good work ethic because in the first few years of their sport, they can always do everything so easily and they actually don't become hard workers. And so when they do reach the senior level and need to put in the hard yards and have the ability to compete and not get crushed under stress, they're not psychologically prepared."
Life stress can also get in the way of your development. Hamlin says about 120 elite sportspeople are studying on scholarships at Lincoln at the moment, completing daily records about how they feel, sleep and are coping with pressure from outside and inside the university.
"This time of year, when there are exams, their subjective feelings of wellness are going down to rock bottom," Hamlin says. "They're training so hard, adding more stress, and adding mental stress because of exams; some of them find their bodies start to de-train and their performance drops away. It's a really interesting area."
The mental or psychological aspect to performance is very important for athletes, as Lincoln has discovered with its sports scholars during exam time. "Elite athletes competing at the Olympics are no different; they also require the best frame of mind going into competition," says Kerr. She cites a "sad but understandable" story from the London Olympics about Chinese diver Wu Minxia, whose parents didn't want to distract her from winning her third and fourth golds so didn't tell her until after the Games were over that her grandparents had died a year earlier — and her mother had cancer.
"That raises issues of appropriateness," Kerr says. "But when you have an athlete who is possibly going to be a medal winner and it was going to be a huge thing for the family, I guess they made that decision that it was the right thing to do. But it does raise questions about how important sport should be in a person's life."
You also have to make sure you're training and recovering correctly. Hamlin says research on Super Rugby players shows that the amount of stress the body suffers in a game is similar to that suffered by a victim of a car crash. Recovering from repeated trauma and building new muscle tissue is an area of constant research and experimentation.
"You get Julian Savea running over the top of you and you're going to get some bruising and muscle tears," Hamlin says. "You can't stop the injuries you get — so what's the best way of adapting and coping with that?"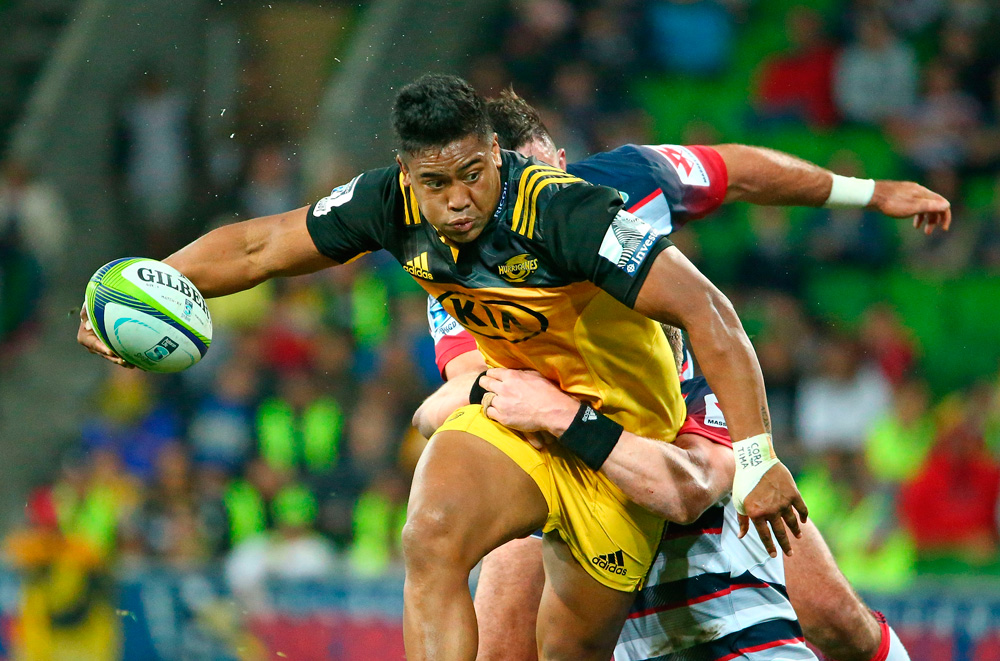 Part of Hamlin's research focus is finding appropriate strategies for elite sportspeople to allow them the quickest and best recovery.
Burnout is also a major issue with elite sportspeople. Burnout is the performance drop as a result of physical and mental fatigue and ongoing stress.
Ensuring you don't burn out or get injured too severely as a young athlete — or indeed as an old one — is a tricky balancing act, Kerr says. The past decade has sounded warnings about overtraining, and the emphasis now is on training just enough and being "really careful".
"There used to be a rationale that you just trained as hard as you could all the time, and we know now that's not the best way to go," she says. "New Zealand has now implemented programmes very much about managing burnout and strain; it's about the holistic development of the athlete as a person."
Elite sport in New Zealand receives the lion's share of government funding, and at those top levels there are support staff for athletes to talk to, Kerr says, and a supportive team behind the coach.
"Not all parts of the world are that good. In my work in gymnastics, but also other sports such as swimming, there are huge consequences from how far athletes are pushed beyond what really is considered acceptable in society," she says.
All the New Zealand Olympians on the road to Rio will have spent years perfecting their own complex recipe for greatness, but Kerr says so much of success simply comes down to luck.
"There are athletes who still have severe eating disorders years after retiring because they have never been able to develop a real relationship with food. That's due to the pressure put on them to not eat and to be skinny in the name of performance. We know those consequences can be very severe."
All the New Zealand Olympians on the road to Rio will have spent years perfecting their own complex recipe for greatness, but Kerr says so much of success simply comes down to luck.
"I really liked the attitude of a coach in a study we did recently," Kerr says. "We interviewed one of the top gymnastics coaches in the world, and she said all the stars have to align for you to be a top athlete. There are so many factors — physical, psychological, the ability to work hard, having parental support, money to get there, the correct programme in the country, the correct coach to work with them. And then on the day everything has to go right — it has to be the best it can possibly be.
"There have been plenty of studies to show all these ingredients listed out nicely, but there's still no perfect formula to ensure that all those ingredients are hit at the right time, because life's not predictable."
It can be something really small that puts someone off for a day. Or it can be that someone not expected to do well suddenly surprises everyone.
"You do everything you absolutely can, but you also have to accept there's a little bit of a game of chance here," Kerr says. "That is the nature of sport — and if it wasn't, we'd all get horribly bored watching it."
---
This article is  proudly sponsored by Lincoln University.