Dec 14, 2015 Fashion
Sarah Longbottom, founder and creative director, Nga Rangatahi Toa creative arts initiative.
This article was first published in the November 2015 issue of Metro. Photos: Josh Griggs and Angie Humphries.
I have many investment pieces but I never pay investment price. Most of my clothes I buy in New York because I go once a year. We've got sister organisations in the Bronx and Brooklyn. I went there in 2010 and 2011, looking at alternative education models. When Nga Rangatahi Toa took off, I got the Vodafone World of Difference Scholarship, so I used part of that money to spend a month in New York. The main professional development is about the organisation and me as a founder, and what steps to make and funding models — but I also find time to shop.
I've been an op-shopper since going to Tasman Traders in Christchurch when they used to sell clothes by weight. I was 12 or 13. It stank terribly but you'd get some really amazing pieces.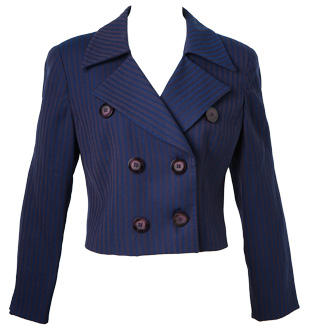 The vintage-clothes shopping in New York is incredible. Housing Works do fundraising for the homeless and Aids causes at about eight shops. I go to the one in Chelsea. The prices are insane. This incredible Christian Dior jacket was $US20 ($30).
Always on a budget. I've never had much money. When you're not 20 any more and moving through your 30s, there is a change in style that has to happen. I thought, I'm going to come up with adjectives for how I'd like my style to be described and then when I'm shopping I'll ask, "Is it elegant?", "Is it graceful?", "Is it comfortable?" If it's not, I'll put it aside. My sister-in-law [dancer] Raewyn Hill — she's super, super stylish — taught me that. To have grace and elegance, but always feel like you are wearing your pyjamas.
The silver slides (main photo): I went to the Workshop sale and they were $620. That's not just expensive, that's actually offensive. They're Acne Studios. I messaged my friend Ange in New York who used to work in London where Acne was one of her clients. She got a guy in the London office to send them out. They'd been used in a shoot and I got them for 50 quid ($115). The right size. An 11 women's. I used to wear heels all the time, but then I subscribed to the pyjamas theory.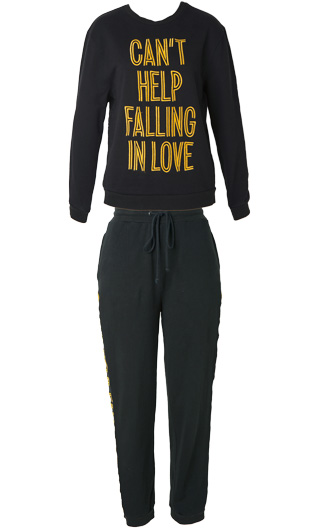 World is amazing because everything I buy there fits. Their patternmaking and understanding of the female body is insane. I got the gold World gown (main photo) for my 40th. I went with the Coco's Cantina kids to Italy. I was in Rome for my birthday. I was in that gown all day, even on the train. They were all in their cool early-20s gear. Then I went to Siena and Florence. I did my degree in art history and it was like being inside my university text books.
I've got two foster sons and my mum looked after them. It was really nice to have some time out for myself. They've just turned 18. Twins. They're amazing. I've had them since they were 16. Their mum died giving birth to them and they never knew their dad. They were abandoned in hospital. I met Shane through work, then his twin Shaun came a month later. I got them tattooed for their 18th. I said, "You have to wear that with pride. It's a big responsibility to be tattooed."
I went on a wayward path. Teachers' college was redeeming myself after years of drug-fuelled hedonism in Wellington. I taught at Hastings Boys and Christchurch and South Auckland. I love kids. Kids are always amazing. It's, "Can you work with management and the system?" The bottom line was I can't. I got into more trouble as a teacher than I did as a kid, almost.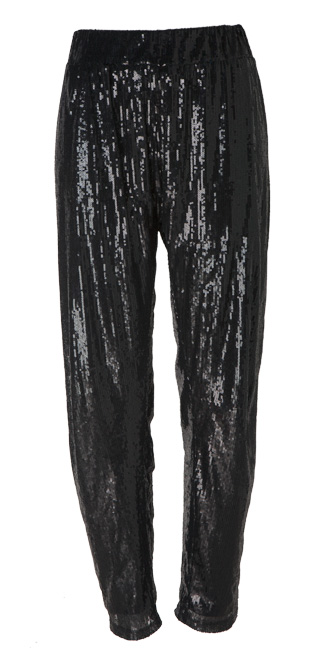 The tracksuit was my first purchase in New York last year. It's Opening Ceremony. They're in the Ace Hotel complex and were having a sale. I literally walked in, dropped my bags and went in — jetlagged as hell. I'd been trying to find a tracksuit for a good few years. I get a surprising range of people commenting on it, from overweight dads who maybe are Elvis fans, to yummy mummies. In one of the first shots of the trailer for Manawa Ora [a production made by youth at Nga Rangatahi Toa], I'm wearing the tracksuit.
These are my party pants. I wore them to a Nick Cave concert. We were right in the front row at the Civic. I think he's the greatest artist who has ever hit the face of the world. He was singing "Higgs Boson Blues" and he was singing it to me and I was pretty sure it was me because the sequins caught the light. His music has developed and his gigs have changed as I've grown up. When I first saw him, I was 19. I was at the Big Day Out. I was tripping on acid. It was fucking crazy. This one was seated. It was his whole back catalogue. It's exactly how I want to see music. I'm not a GA type of person any more.