Dec 29, 2015 Fashion
Michelle Dickinson, scientist
This article was first published in the December 2015 issue of Metro.
This dress (main photo) is Ted Baker. I wore it to officiate at my brother's wedding. He lives in China and had an Asian-European wedding, so I wanted something that had a hint of Asian but wasn't over Asiany. My dad died three years ago and my brother wanted a bit where the celebrant talked about how he's missing his father. It was the hardest thing. It was the first big family event we'd had without him.
My brother's a DJ and runs a vape shop in Shanghai. That's the new e-cigarette thing. All the cool kids do it. I was always the square, he was always smoking and getting into trouble.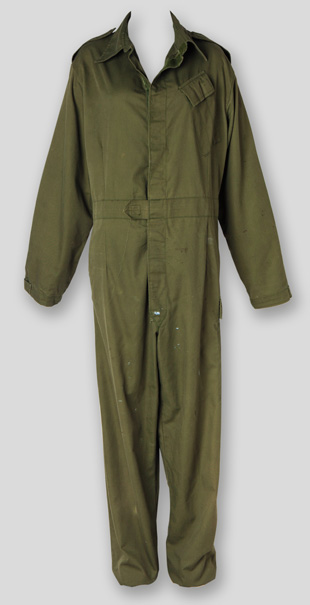 605 " />Dad was in the military, so every three years we moved to a different country. Hong Kong is where I have my first memories, from the age of eight to 11. We went to Germany, England, America, Canada. You name it. Malaysia. Singapore. When people ask me where my home is, I never had one. That's why as a grown-up I just kept travelling until I found somewhere I could call home. New Zealand is my home. As soon as I came in 2006, I was like, "This is it."
There is nowhere for a nanotech-nologist here. There just isn't. I was doing a lot of consulting for Apple and IBM and Intel in big cities. I bumped into an academic while I was on holiday here who said, "We can create something that fits you." I said, "Cool, I can create some capital and bring some equipment here that Australasia has never had before." That's how I created the nanolab at the University of Auckland.
My stage-show character Nanogirl doesn't usually wear a lab coat because I'm trying to get kids to realise that science isn't about lab coats. Science is about pulling up a rock and looking at the worm. I try to break the stereotype of what people think a scientist looks like.
At the weekend, I'm either kitesurfing or fixing something or building something. These overalls are really precious to me. They were my dad's. This is why I'm an engineer. He left school with no qualifications and joined the military, where he learned electrical engineering. My childhood was spent sitting in military aircraft and watching my dad solder wires and fix electronics. I'd buy beat-up cars when I was a teenager and we'd fix them together. My mum was always yelling at me for getting messy because I was covered in oil, and eventually he gave them to me. I still wear them. I still drive a beat-up car that keeps breaking down.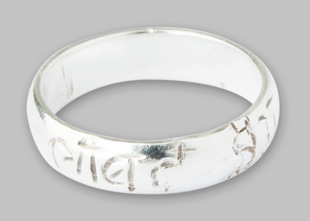 I've made a nanotech spray that I put on my fabrics so any dirt wipes straight off. I put it on my Uggs. My goal by the end of this year is to have my own product line that you can spray on anything you want. It's nanotechnology silicon that's an adhesive spray but it doesn't leave a mark on your clothing.
In 2012, I was the brand ambassador for Kathmandu. We went to Nepal for a month for an adventure photoshoot. I abseiled down a 100m waterfall. I whitewater-rafted and jumped off the world's highest canyon swing. We saw Everest. We rode elephants in Chitwan National Park.
I'm not a big jewellery person but I saw a silversmith there in a little tiny shack. I asked him to write "Live the dream" in Nepali on a silver band. That was the Kathmandu tag line, but actually I was living my dream. It's my reminder to make sure that every day I'm holding myself responsible — working towards my dream. If I had a definition for success, it's leaving the planet a little bit better than when I arrived on it.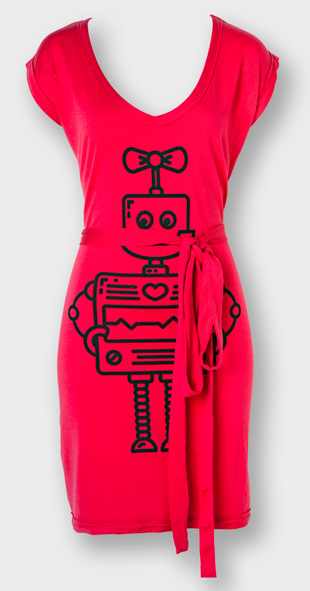 Every time I go to Silicon Valley, I turn up at important meetings to talk about robots and 3D-printing spaceship parts and people assume I'm there to take notes because I'm the only woman.
People in Silicon Valley dress pretty casually — jeans and a nerdy T-shirt. I got really pissed off so I thought, "Right, what do I need to make change?" I called Rob Fyfe at Icebreaker — I'm all about Kiwi companies. I was like, "I want to design something that lets people know I'm part of the brains, not part of the coffee machine." So this is my robot dress.
I wanted something I could roll up in a carry-on. I literally get off the plane, throw it on and go into a meeting. The boys are like, "Robot girl." It instantly changed the dynamic of the meetings.
This dress was made just for me but it's an open-source design and I've had a couple of friends ask about it, so now there are a bunch of girls walking around with their own versions.