Mar 5, 2014 Fashion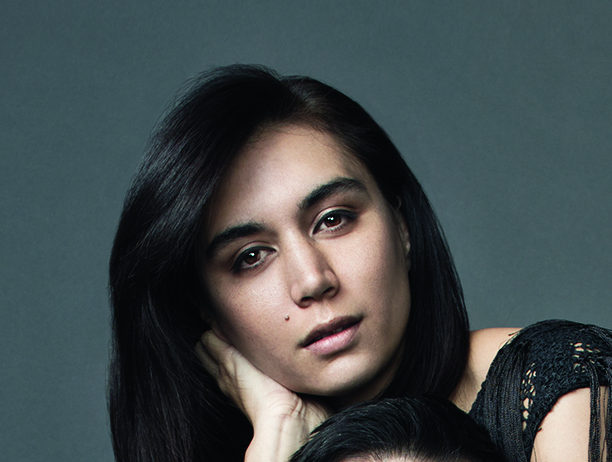 Leilani (Lani) Momoisea is an award-winning radio journalist, a blogger (lanisays.com) and model.
As told to Rebecca Wadey. First published in Metro, April 2013.

The puletasi
I originally bought this puletasi from Mena to cover the Pacific Arts Festival in American Samoa for Radio New Zealand International in 2008. You know, you want to make sure you're dressed appropriately when you go to the islands.
In 2009, I went to Samoa to report on the tsunami, so I took it there as well. I was with the first media contingent on the first plane they could get up there. I spent a lot of time with our Samoan correspondent and in the second week, we got a second reporter, but for most of the time I was by myself. I was there for two weeks. It was pretty hard out.
Less than two weeks after the tsunami, it was White Sunday in Samoa, an annual tradition all about the children. I wore this puletasi to a service in one of the worst-hit villages and it was especially poignant because so many children had died.
My colleague Clint Owens and I won best documentary at the New Zealand Radio Awards for the piece we put together on the tsunami.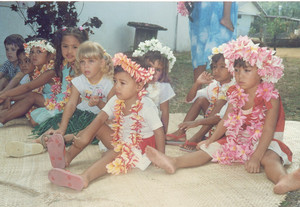 The lei, and bare feet
That's me in the pink. It was my first day of kindy. I'm wearing a frangipani lei. Frangipani were in flower all the time so you'd make leis for any special occasion. I just remember never wearing shoes. Childhood was very much church, the islands, dancing and bare feet.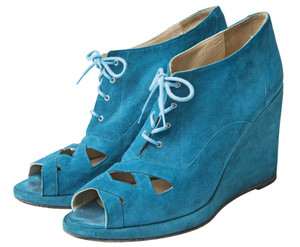 The Opening Ceremony shoes
These are Opening Ceremony shoes that I bought at the designer garage sales held after Fashion Week. I'm usually quite thrifty. They were discounted, but they were still quite a lot for me. I just had to have them, though!
I took them when Dave [rapper David Dallas] and I moved to New York and it was kind of cool 'cos Isaac Hindin-Miller rang me up and invited me to take part in a shoot of models lip-synching to Jay-Z's "Empire State of Mind" [as part of photographer/filmmaker Justin's Wu series of lip-synching model music videos, and shot for Jay Z's lifeandtimes.com].
Isaac was like, "Oh, just come along to this thing." And I was all like, "What do I wear?" and he was like, "Er, a dress and heels." So that's what I did.
Now I'm wearing them in a video with big-name models like Selita Ebanks and Karlie Kloss. My part of the video was shot in Harlem, which is so cool 'cos it's where we lived.
I've done bits of modelling before. I've walked in shows for Sera Lilly and Salasai. It's easier to get to castings now I'm not at Radio New Zealand. I just do a little bit. The thing I'm in right now is the Miss Crabb capsule collection by Georgia Pratt.
These are my favourite shoes. I almost never wear heels, 'cos I'm so tall in them.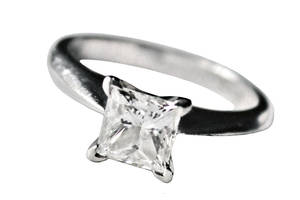 The engagement ring
I got engaged to Dave on the very first day of 2012. New Year's Day 2012. I don't think we'll set a date for a while; we're in no great rush. We were in Gisborne and he'd just finished his gig at Rhythm and Vines. We went back to the hotel and he got down on one knee. I didn't know, but he'd already asked my dad at Christmas. We've been together for, like, 10 years. He chose the ring himself and it's exactly what I would have chosen. It's perfect.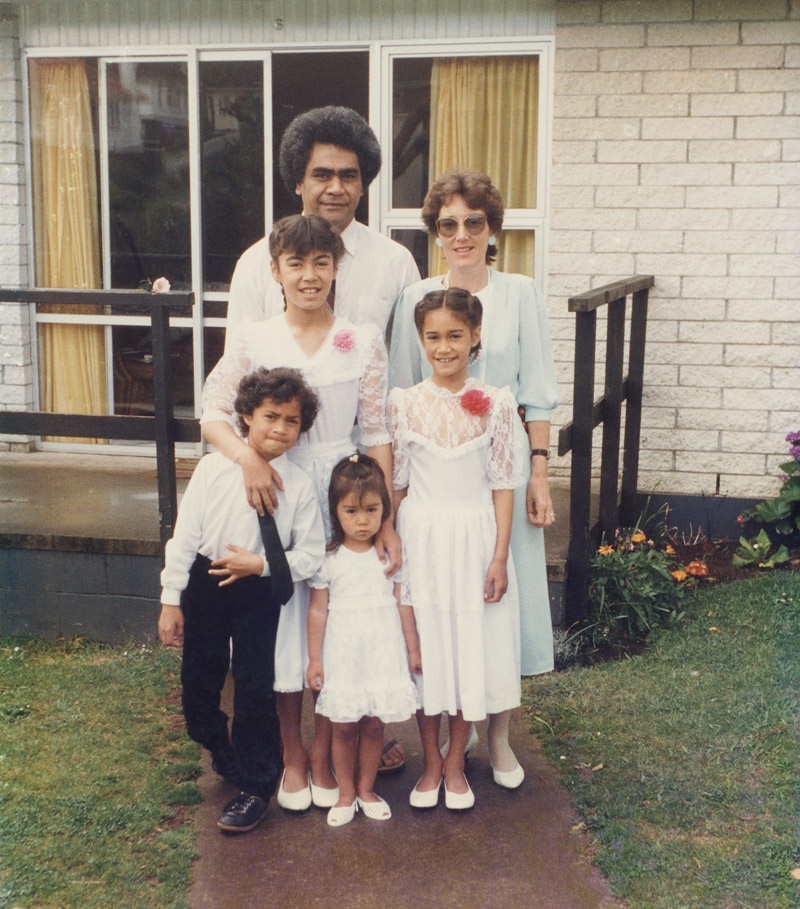 The white dress
This photo was taken in Napier. I was two years old and we were going to White Sunday. The church service is basically run by children who recite Bible verses and sing and dance.
It's a huge deal in Samoa. There are shops that specialise in White Sunday dresses and it's a public holiday. My one (pictured) was lace. Soon after this photo was taken, we moved to Rarotonga, where White Sunday was called teretere and it was a little different: the children would travel to other churches in other villages and recite Bible verses and sing, or they would host other churches in their own village church. So that was what I did, because I lived in Rarotonga for most of my childhood.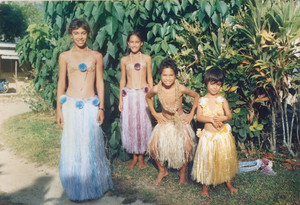 The grass skirt
I lived in the village of Titikaveka for seven years. Instead of PE at school, you'd do dancing. There would be a class where you'd just get in a circle and dance, rather than athletics and stuff. I mean, you still did some athletics, I guess, but this was the focus. I'm aged about 3 or 4 here, with my two sisters and brother. This was one of many grass skirts I had.
The Asos dress
I wore this to the 2010 Vodafone Music Awards with Dave. He won best hip-hop album for Something Awesome. That album signifies real change in our lives. He started getting noticed and from there he got his record deal, and then we moved to New York the following year.
I quit my job at Radio NZ to move there with Dave for six months. I was there for four years, and I still do work for them, but on a casual contract.
I've been doing my blog since 2011. I knew I was going to New York and I was like, "I need to have something to do while I'm there", so I started it. It's more a lifestyle blog than a fashion blog. It's fashion, it's food, it's music.
This dress was from Asos. I bought it online; it was a little big but it didn't matter. You couldn't tell.