Sep 6, 2016 Fashion
Architect Jo Aitken shares her life in clothes. 
Photos by Meek Zuiderwyk. 
I wore this TK Origami dress (main picture) for the architecture awards, which I was judging. It was the first New Zealand Architecture + Women Awards. It was quite interesting to be a judge because I think I may have been younger than all of the nominees. The awards are for female architects, but also for companies that support female architects. At university we're about 50/50, but this balance fades out quickly, unfortunately. Almost all my female friends whom I studied with are no longer practising as architects.
I started my own business, Atelier Aitken, about eight years ago and have really got into it since I came back to New Zealand almost six years ago. I was living in Paris. The first office I worked in there was Austrian, Dietmar Feichtinger Architectes. Then I moved to a French office, Ateliers Jean Nouvel. I learnt French at school, which is how I came to learn about Nouvel's stunning building, the Arab Institute. It was a pivotal moment for me. At the time I was more science-based and just crossing over into arts. I knew from that point forward, at the age of 14, that I wanted to become an architect and hopefully one day work in France.
Jean Nouvel still works at the office. He has no boundaries with his ideas. The main project that I worked on is a train station and mixed-use development in Brussels. It is a V-shaped skyscraper. Anywhere you walk in the city you can see the trains coming in and out because it's fully mirrored.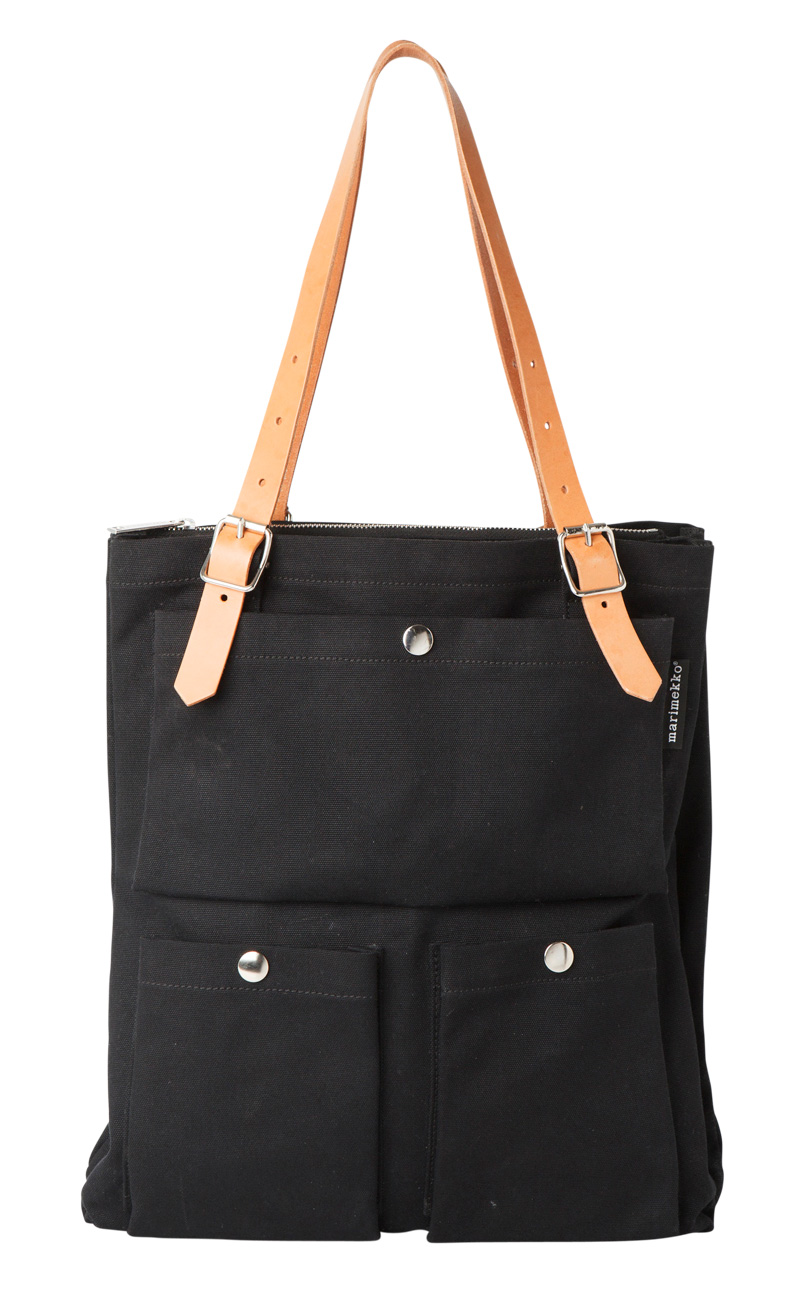 This Marimekko bag (right) is from Berlin. I use this all the time for working and travelling. It's A3 size. My laptop and drawings all fit in there. I have done two jobs in Germany in the past few years. One was for Richie Hawtin, an electronic DJ based in Berlin. He's got a site in the trendiest spot in Berlin, Prenzlauer Berg, for his music studio, a gallery, offices and apartments.
"I worked 20 to 40 hours per week and trained 20 hours per week around full-time university study, so it was a bit intense in those days."
At the same time, I was doing the New Zealand Pavilion in Frankfurt for the Ministry of Culture and Heritage with Patterson Associates. They had a one-year promotion of New Zealand in Germany. We designed the pavilion and worked with a production company, Inside Out. It was dark, with a starry sky, and we flooded it in water. Filled with talented performers from New Zealand, the opening was amazing and I felt proud to be a New Zealander.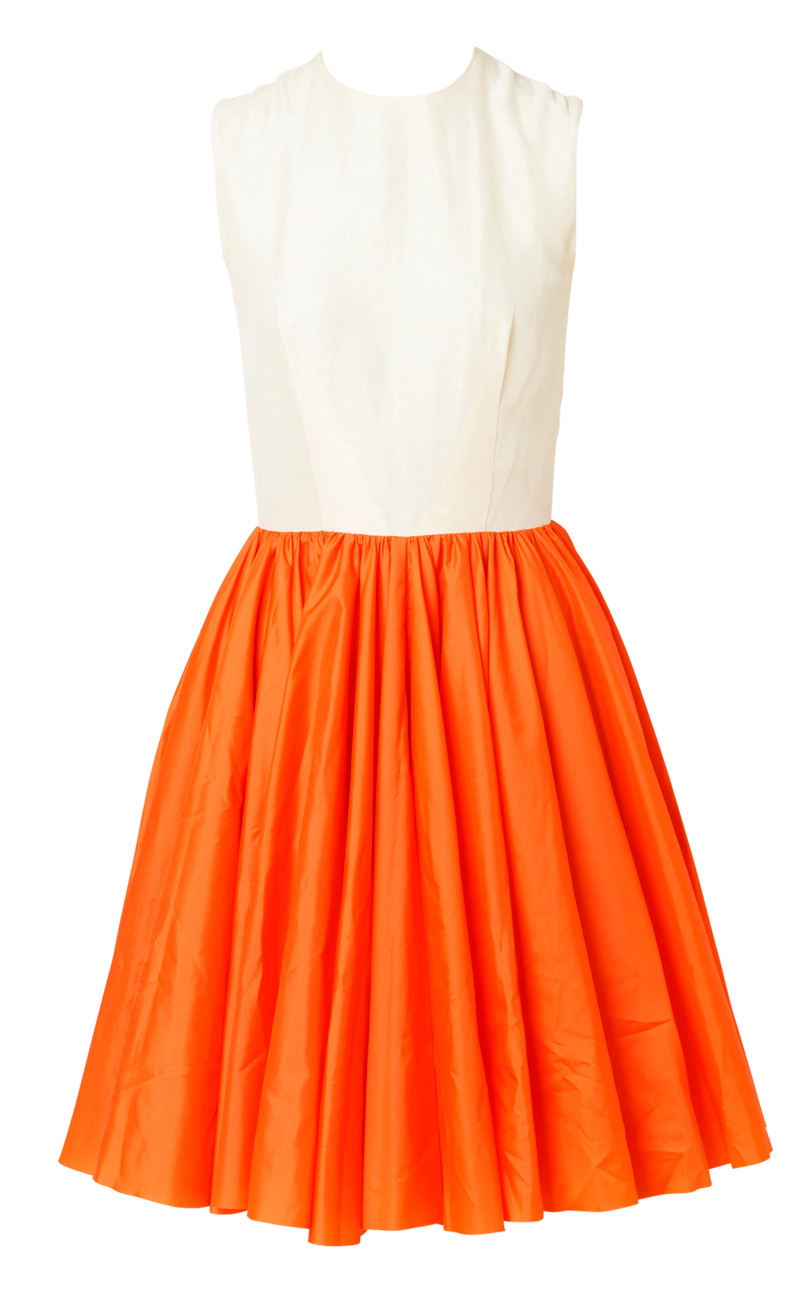 This orange dress (left) is a costume designed by Karen Walker for my favourite contemporary ballet, the Royal New Zealand Ballet's Satisfied with Great Success.
Ballet was my first passion. I'm a triplet. I've got another sister who is two years older. We all grew up doing ballet and all danced with the Royal New Zealand Ballet as children. Through that we got into rhythmic gymnastics and aerobics, then later on, hip-hop. We travelled the world competing for about a decade. The last thing we did was nine years ago. That was the hip-hop world champs. We hooked up with a crew called Dziah. We won. It was in Serbia, in Belgrade. It was classic — win the prize money and it never comes. A lot of our competitions were in interesting places. Always off the beaten track.
It gave me a strong self-discipline and ability to function well on very little sleep. I worked 20 to 40 hours per week and trained 20 hours per week around full-time university study, so it was a bit intense in those days.
The Deadly Ponies scarf (right) is a special Len Lye edition. The Len Lye Centre in New Plymouth has been a major project I worked on for the past five years.
I had to return home from France because my visa was up. In that final week, a new job opportunity came up working for Italian architect Renzo Piano, but that wasn't possible because of the visa. I was totally gutted at the time.
My first week back, Andrew Patterson invited me to come into his office. He was looking for a project architect for the Len Lye Centre, which was about to start. It turned out to be a dream project.
I did actually get the visa in the end but it was a bit late. It missed the moment and by then I was fully entrenched in Len Lye.