Jul 9, 2015 Fashion
Tim Rentzios presents a contemporary take on the rakish aesthetic immortalised by Don Draper in Mad Men. His simple yet carefully executed suited-and-booted look is hard to pull off in corporate New Zealand without looking a little affected, but Rentzios nails it using good manners and etiquette as the perfect social accessories.
This article first appeared in the June 2015 issue of Metro. Photographs by Mark Barber.
Crane brothers Suit
I stumbled across Crane Brothers in 2007 before my first job interview and haven't looked back. When it comes to tailors, it seems that once I find an outfit I like, I tend to stick with it. I'm also proud to be supporting a Kiwi business. My suits are more slim-fitting than they used to be and, contrary to the images on my Tumblr feed, I've kept to thin lapels that sit well with smaller shirt collars.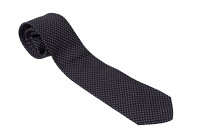 Drake's tie
My favourite tie is navy blue silk with a small white polka dot. I was given it when I was best man at a wedding that was important to me, and I still enjoy wearing it. Drake's ties are handmade, have exquisite quality and tie the perfect knot.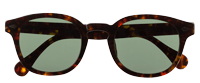 Moscot Originals sunglasses
Timeless, yet they look thoroughly modern. These frames go well with a suit and they are also a winning collaboration with a crisp tee.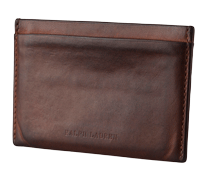 Ralph Lauren leather card wallet
This hides perfectly under a suit jacket. Ralph Lauren will always remind me of my later school years, when their polo shirts were everywhere. I think I justified this second wallet as a gift to my younger self — which is how I justify most non-essential purchases.