Aug 16, 2015 Fashion
I have lots of people say to me things like, "That looks great but I would never wear that." I went to an event and I wore a skirt and my jeans jacket. I'm not afraid to do that sort of stuff. I find it quite good fun. My husband's very conservative, which is a good thing for a surgeon to be and very reassuring for everybody. I think he sometimes goes, "Ohhh." I've got the jeans that everybody is wearing now with rips in them. I wore them on a flight to Vancouver and my husband said, "You're not wearing those ripped jeans into business class, are you?"
I said, "Of course I am."
This article first appeared in the July/August 2015 issue of Metro. Photographs by Jane Ussher.
We met in Toronto. He was there doing a fellowship in orthopaedics and I was a student. I had just been accepted into medical school. He was one of the lecturers. I knew absolutely nothing about New Zealand. We married in Toronto, went to live in Europe for a couple of years while he finished his training, and then came here and I met his parents for the first time. That was 1975. We've lived here ever since. We have four children.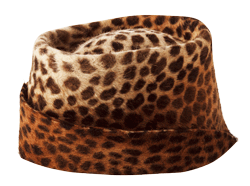 I came here and did a master's in public health. We desperately needed a children's hospital in South Auckland so one of my first big projects was raising funds for Kidz First. That's where my passion is really, in child health. I'm executive director of the Middlemore Foundation, which does all the sponsorship and marketing work for Counties Manukau Health. We're working on a big project that is worth a couple of million dollars — so people need to feel confident that you're reliable and professional. What I wear is important. I'm allowed to be a little bit out there but need to have that "she's okay,
she's not going to run away with the money" feel.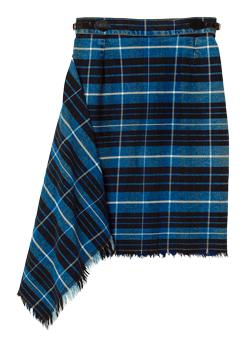 I do wear a lot of World. This [see main photo] is the most fantastic skirt but it is absolutely impossible to travel with. It would be the whole luggage allowance it's so heavy. It's all wired. They're so clever the way they've done it. You can sit down and it moves with you.
The necklace is by TK. She's another one of my favourite designers. She's not outrageous like World but Turet [Knuefermann] does the most amazing cuts. I often buy her dresses. You can actually undo this and put your arm through and wear it like armour.
My husband had an orthopaedic conference in Buenos Aires. I said at the time: "I really want real cowboy boots." As always — because I never travel light — my bag was over the weight limit, so I tried to convince him to take one of the boots in his luggage. He refused and I had to carry the bloody boots for two weeks. We were in a dugout
canoe going up the Amazon and I was carrying cowboy boots. He still
laughs about them. I wear them with all sorts. It's a bit like the jeans jacket.
They're unexpected. I wear them with Turet's silk dresses. I didn't ever want
to be that predictable person that people can stick in a box.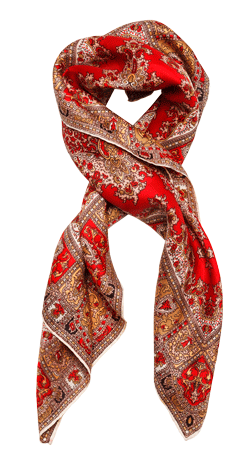 My favourite shoe shop, when I'm not buying them overseas, is Lineage in Britomart. The lovely Jennie Loo had this hat (1) in the window last year. I do love leopard skin. It's sort of a family joke — if it's animal print, I'll probably buy it.
The Vivienne Westwood skirt (2) is from a second-hand shop in England. I never thought I'd have anything by Vivienne Westwood. If there was a fire I'd dash back in and grab it.
I wear my mother's scarf (3) a lot. When we were cleaning up her stuff after she died, I asked her husband, "Can I have that?" My mother was English and she always had a very traditional scarf. I remember her doing a Queen sort of thing, tying it over her head. I've never done that. I usually wear it loosely knotted around my neck and hanging down.