Apr 29, 2016 Fashion
Producer Claris Harvey shares her life in clothes.
Photo: Meek Zuiderwyk exclusively for Metro.
I just got married. I got the dress (main photo) in Paris at Roberto Cavalli who does quite corny leopard print and snake stuff. I knew I couldn't do what my mum calls the bride's uniform. You know, the strapless. So I started looking around. Shopping for a wedding dress in Paris, you enter into a whole different world. You make a rendez-vous and there are lots of women from America with their mums spending huge amounts of money. I live in Paris most of the year and I didn't know what I would find here in Auckland so I saw this one online and went and tried it. It was expensive so I just waited. When it went on sale, I ran in. I'm a real bargain hunter. I was terrified I was going to miss out on it. I've always liked high-necked things, and I like the pleat part. The flowers reminded me of the west (Waitakere, where I grew up) and the forest. I felt good in it.
My mum, Barbara Harvey, bought this bag. She's an op-shop connoisseur. She'll buy things for me. Sometimes that's good and sometimes that's bad. If you give her a brief, she really takes it to heart. She comes back with 10 of something. She just doesn't know when to stop. The bag is handcrafted from felt. One time I took it to a party in Melbourne and it got a bit of spew on it. Not my spew. I put it down and something took the colour out. I could only imagine it was gastric acid. But nevertheless it's really cool. I use it a lot.
Barbara used to be a midwife so she was always visiting patients out west and dropping by op shops. Now she's a celebrant. She does weddings, funerals, baby-naming ceremonies. She's done the whole circle of life. She's a good judge of character, and handbags and teaspoons. Barbara has got quite a lot of the things in my wardrobe. And now I do the same for her.
I've got really big feet. I'm 5ft 10, not all that tall; I've just got big flippers. I love swimming but I was never competitive. I did surf life saving at Karekare. I've never saved anyone from the surf. My brothers and dad [former mayor of Waitakere, Bob Harvey] have. Dad's done life saving for 60 years.
I do have trouble finding shoes. There's a girl in Paris called Zoe Lee who is British-Japanese, married to a French chef and lives in our neighbourhood. I went into her shop and asked if they had any size 42s. She kept all her old shoes directly across from our apartment so I got to go up into this attic and buy all these shoes that were too big for French women with their small feet. The metal heel is her trademark. I wear them all the time; to work, pre-production meetings. Not on set.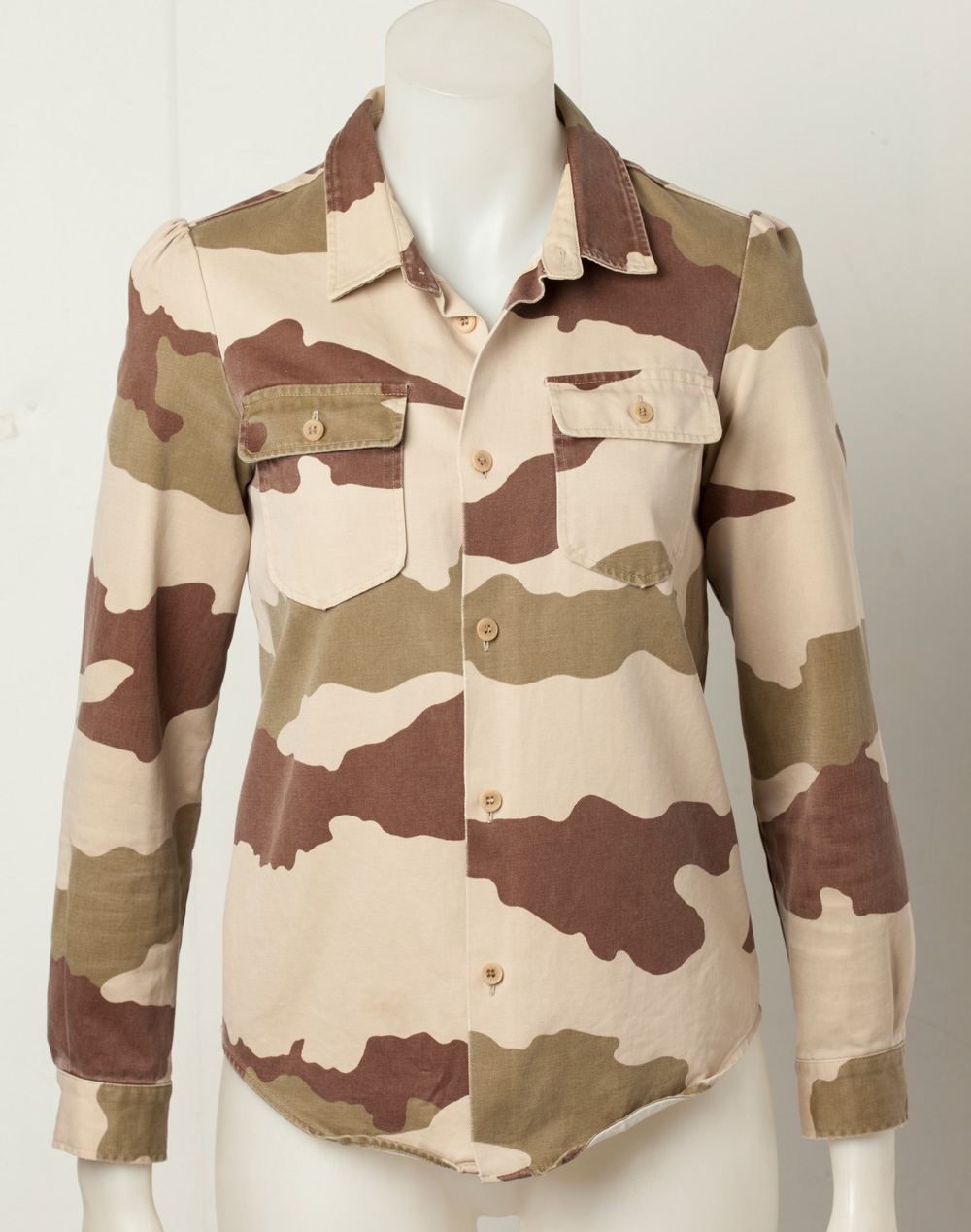 The producer wardrobe is this APC jacket. I like that it's slightly badass but still a little bit feminine. I've worn it on so many shoots. I find shooting the most challenging part of the job. Especially working with Nathan [Price, Harvey's husband]. He does quite intense, physical effects. We've never had a terrible shoot but this jacket has definitely seen some heightened times.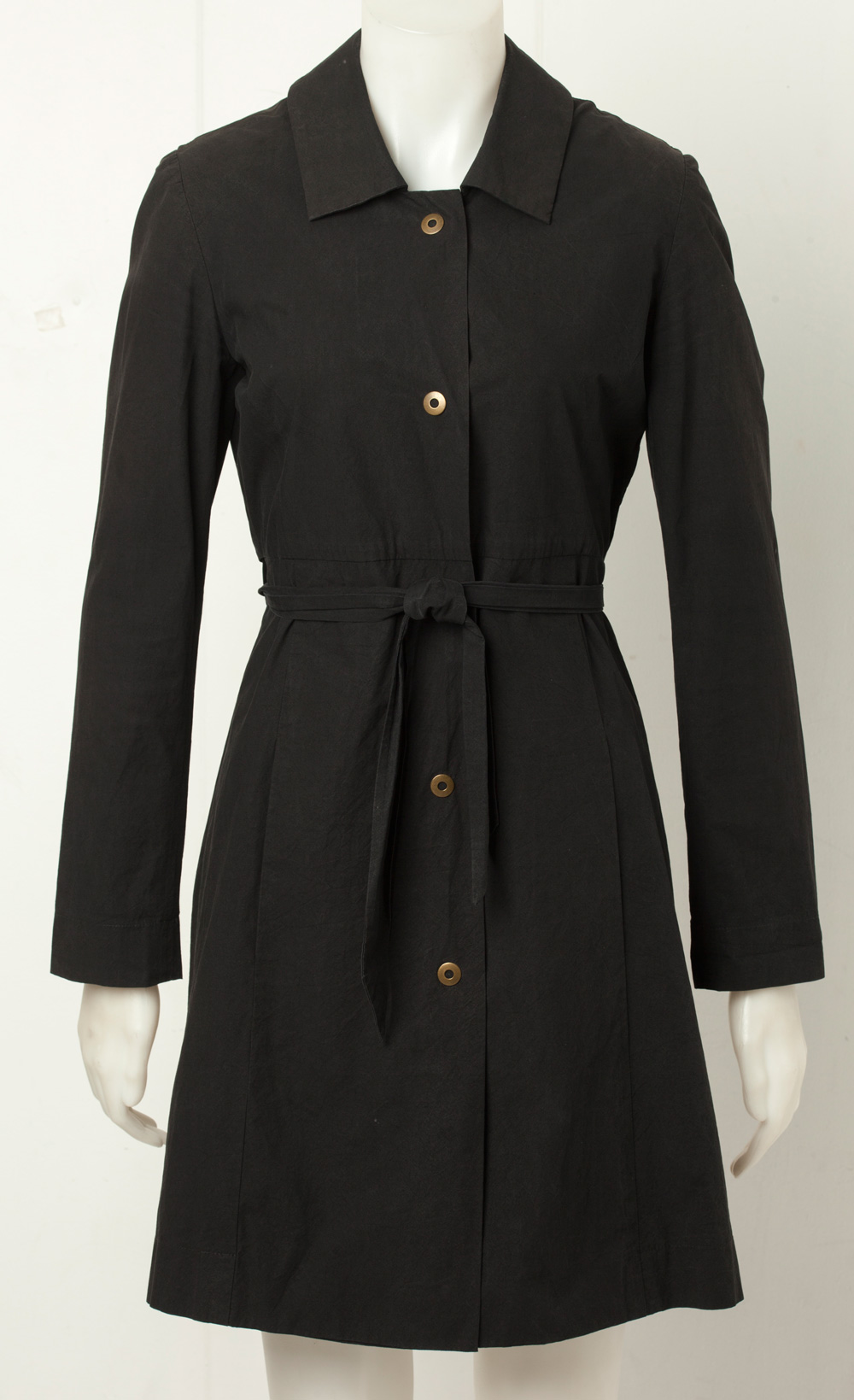 A friend of mine made this coat. Beth Ellery. She trained under Marilyn Sainty. I wear it all the time in France and people always ask me where I got it. I lost it once. I thought I'd left it in a restaurant. In my head I had a picture of the waiter's girlfriend wearing it. I stewed about it for a few days then I got a call from a friend to say I'd left it at her house. I felt so guilty for accusing the waiter.
I love it because you can roll it up into a really small ball. I travel a lot. I've worked out I can fit everything into two suitcases, one big and one little. Every time I get something new I'll get rid of something. We did a lot of op-shopping on our honeymoon and I just said to Nathan coming back, I was like, uh-oh, a hard rain is going to fall in the wardrobe.