Aug 20, 2015 Fashion
Photography by Stephen Langdon.

The immortal wisdom of Yves Saint Laurent was used as a guiding principle to forge our Best Dressed list: "fashions fade, style is eternal". Style needs to tell a story, and when someone is prancing about in fresh Lululemon and Nike, accessorised with a Deadly Ponies handbag and a bright red manicure, we don't know whether they're going out for coffee or to the gym.
When I imagined a room full of Auckland's most fashionable, I thought they'd be flamboyant, chaotic, and at worst, terrifyingly catty. Sequinned garments would surely be tossed in my face, or worse, a stiletto would permanently injure one of my feet.
It seems Auckland's best dressed aren't that type, though; they each have their own specific style, which means they'd never be fighting over the same shoe. Trends are beneath them and they're too cool for cattiness. Their style shows who they are and where they've come from; clothing gives a little glimpse into their lives and helps tell their story.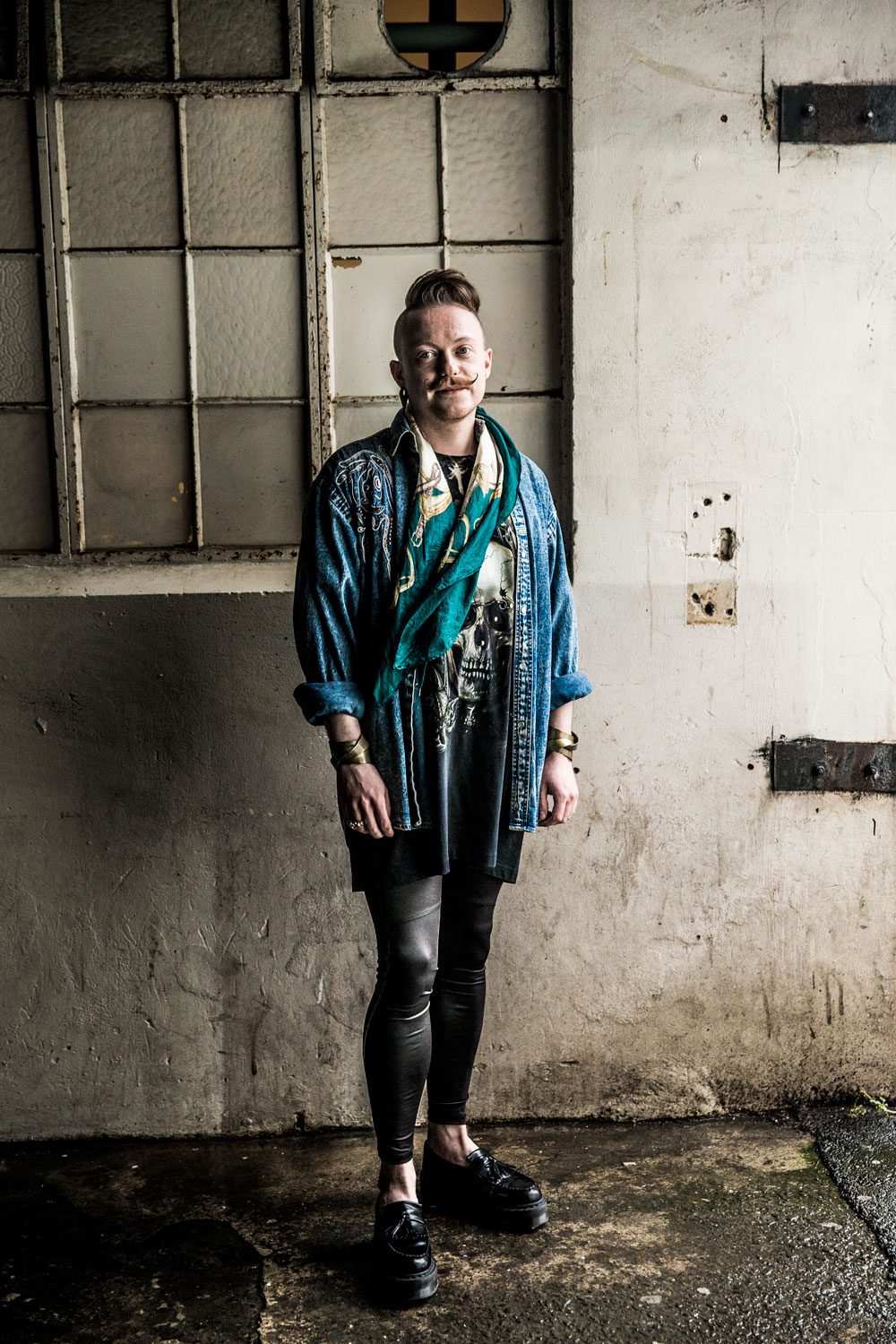 So, what makes them like what they like? For theatre director Benjamin Henson, the clothes he wears make life feel like an adventure. "Being a director, you leap into the room and you don't know the answers, but you have to be the person leading the others. So if you feel strong, you feel confident, you feel ready, then that's the way to go." He twists his handlebar moustache and smiles, "for me, clothes are the armour you face the day in, and if you are wearing things that make you feel you're on an adventure, then what you get out of the day will be just that."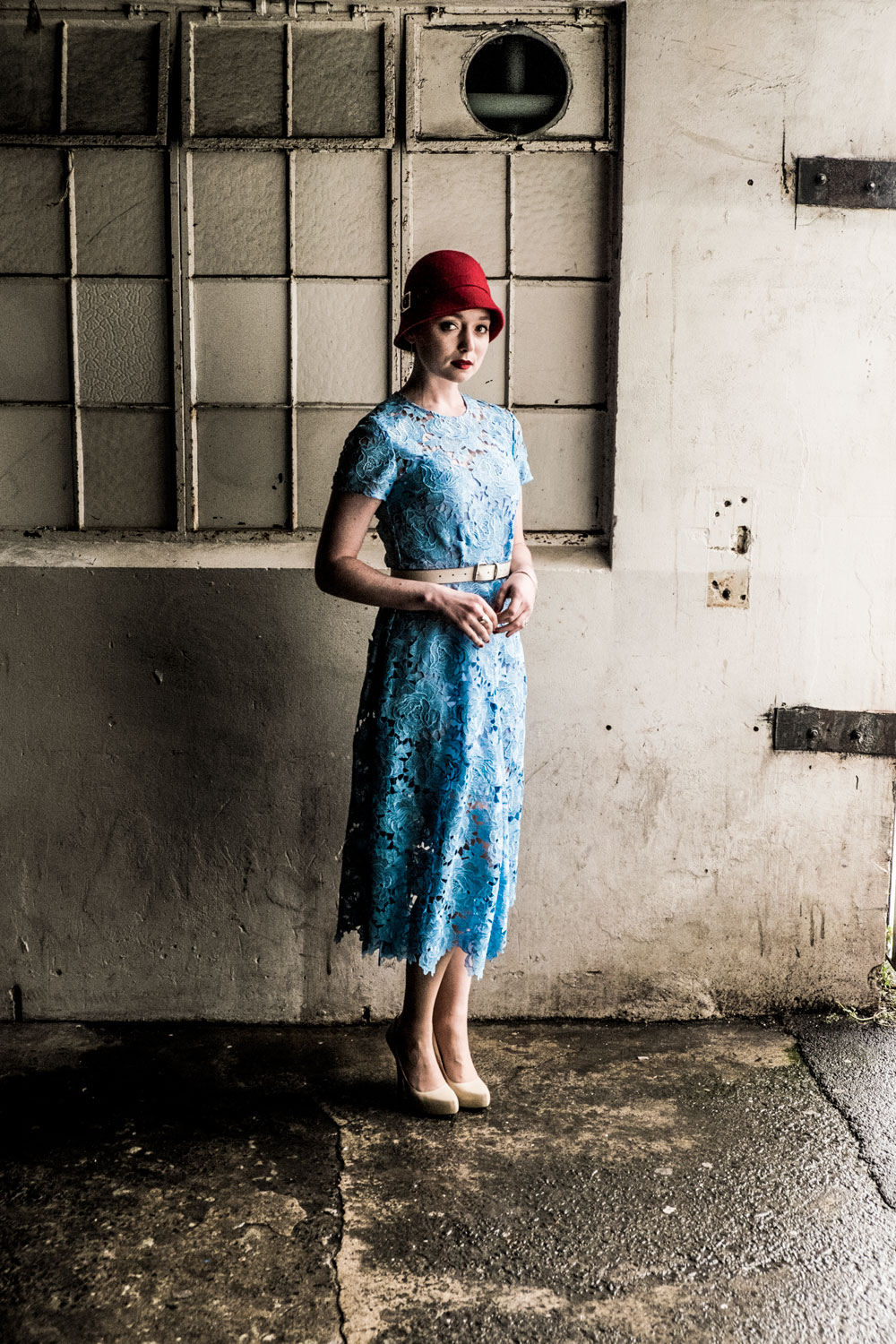 As an actor, Antonia Prebble is used to telling stories. When she's in acting mode, she knows exactly how to describe her character's dress sense. Asked about her own style though, and she's stumped, her taste is stored in her subconscious. As her lips are being painted red in the makeup chair, she turns to Sonia Greenslade, Metro's stylist: "Sonia, how would you describe my style?" We finally decide it's a mix of feminine and structured pieces, pretty but not too frou-frou.
Endearingly confused when I ask where her red 1920s hat was bought, she decided to fabricate: "I'm just going to make something up – an op shop in Adelaide. I was there filming a couple of years ago and they had amazing op shops. It definitely wasn't from there, but I did buy a lot from Adelaide."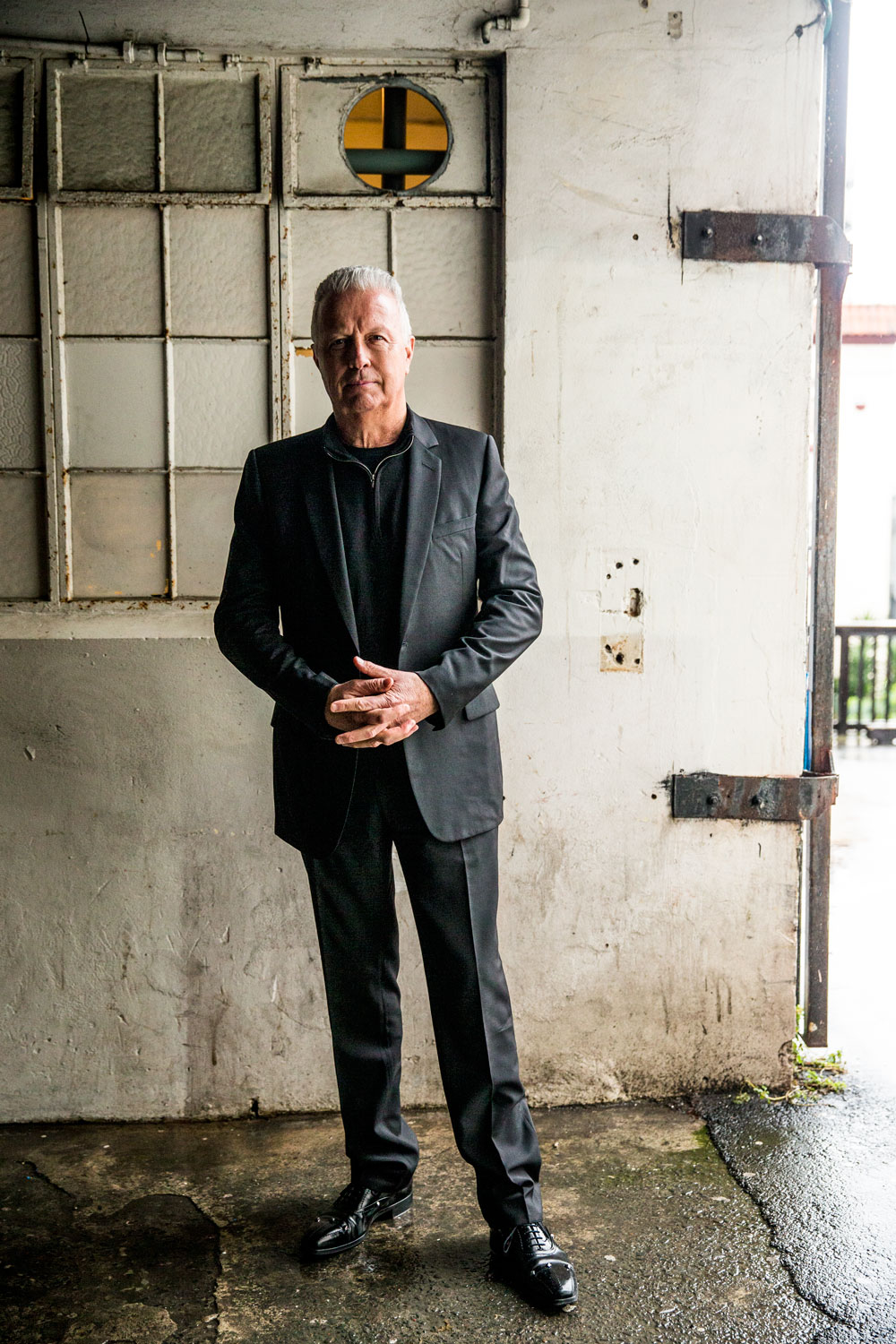 This innocent approach to fashion was definitely not reflected in all of our snazzy dressers. Sitting down with Gary Langsford, owner of the Gow Langsford Gallery, feels like being part of an art deal. A poker face at first, he takes a while to crack. While I felt my goofiness was mildly entertaining, he was there to talk fashion. Serious fashion. I remark on his briefcase – "oh that's Ferragamo", he says. All I can muster is "oh, wow." Ferragamos usually sell for a cool two grand. He goes for quality, and he knows what he likes. "I probably own about six suits, but it's the black t-shirt that's the staple. Somebody once said to me 'You must have 10 black t-shirts', so I went home and counted them. I had 73."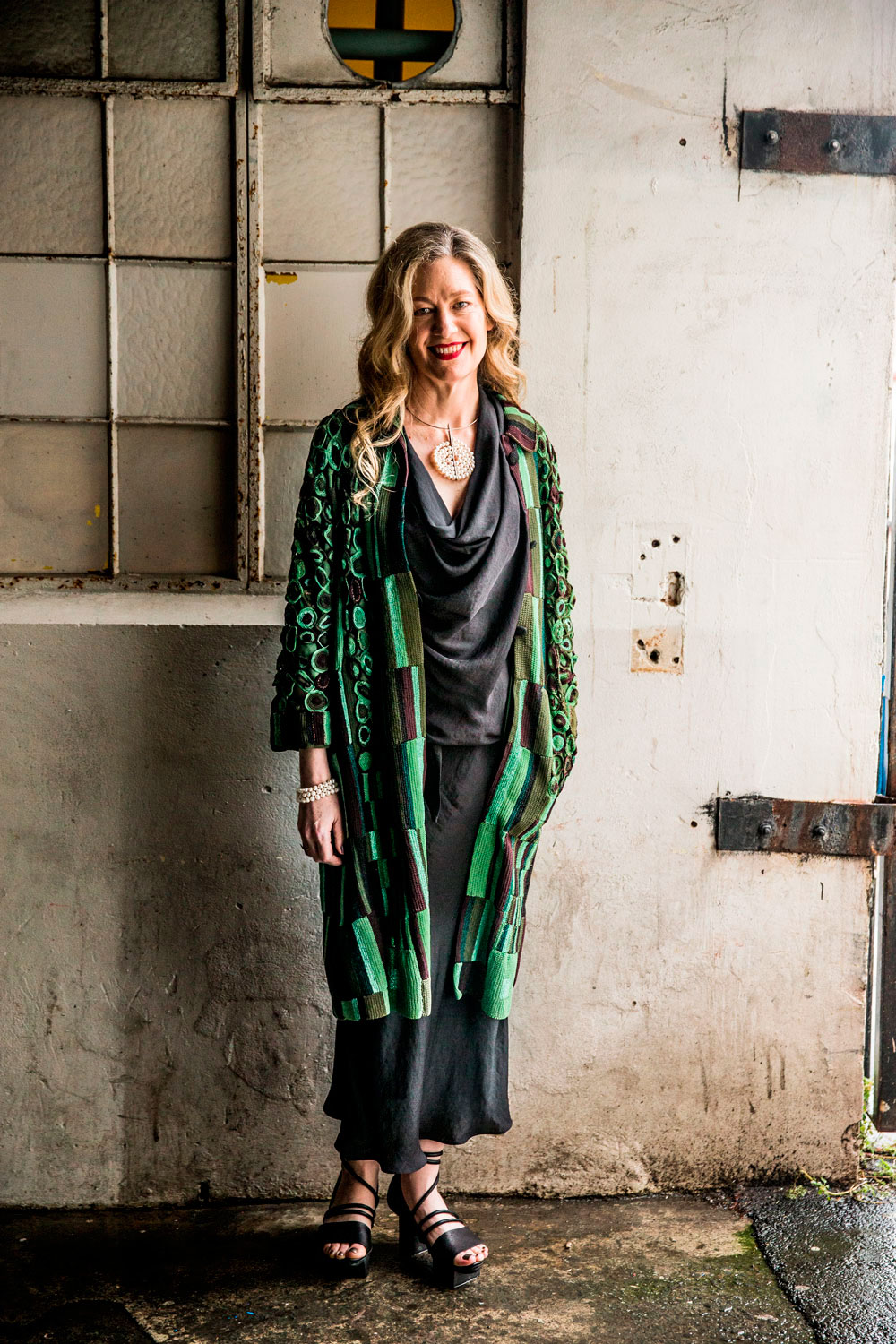 Rhana Devenport, Auckland Art Gallery's Director, is also religious in her style. She's loyal to designers whom have been her friends for years. Her outfits communicate that her life revolves around art. "Art is my life, so I'm interested in designers who are very engaged with art – Comme de Gar?on and Issey Miyake in Japan, who work with artists and are greatly influenced by art in some way." You can tell she's a curator, because like Gary, it's monochrome, with the occasional pop of colour. "I wear a lot of black because I'm a curator and that's what curators wear. So I try and mix that up with very bright colours as well."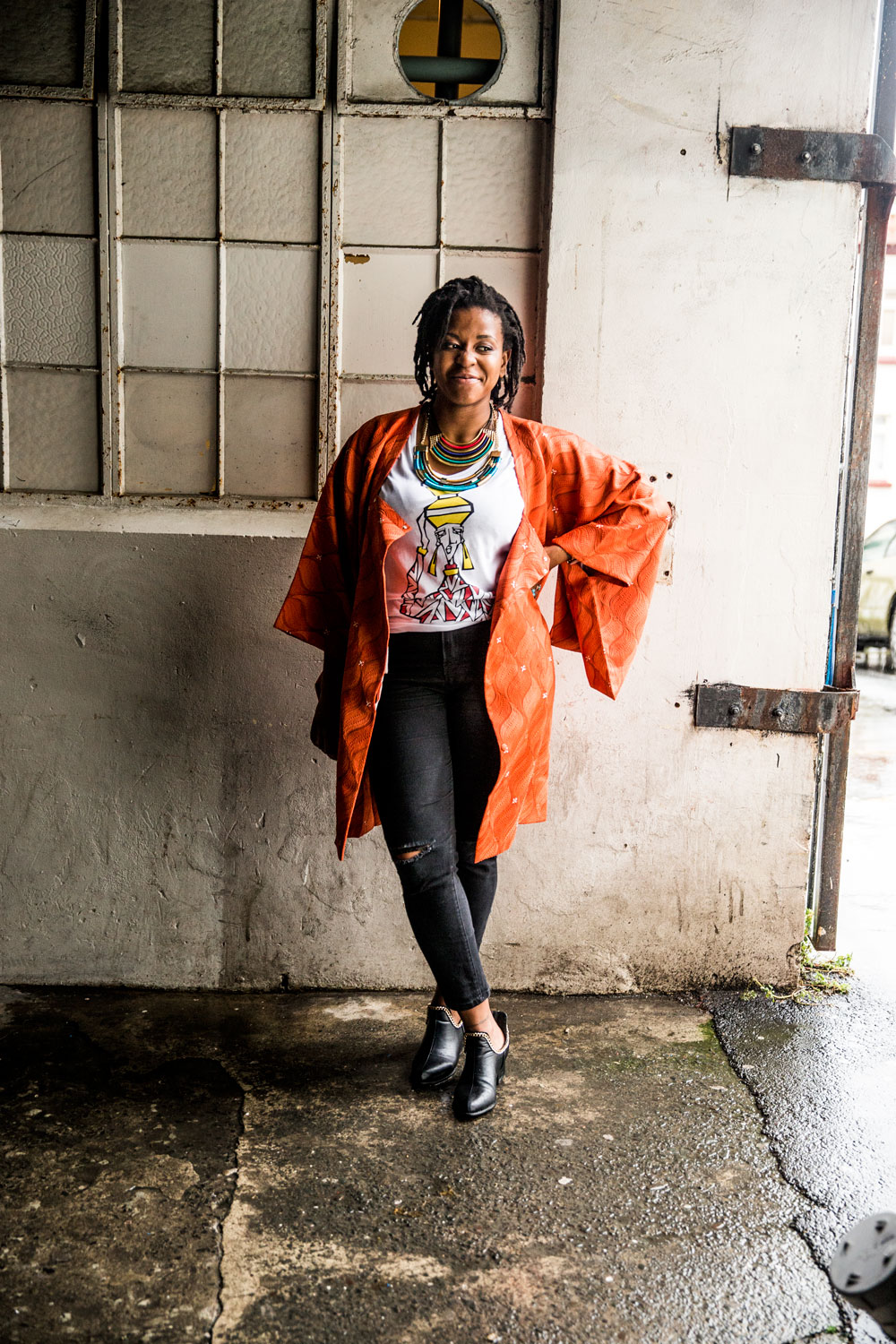 On the other hand, Makanaka Tuwe, founder of Africa on My Sleeve, couldn't be more in favour of colour. Her African heritage shines through the clothing she both wears and designs. "I had a really horrible week last week," she says, "so I wore traditional African head wraps and massive bangles. It was a reinforcement that I am a queen and all my past ancestors were queens."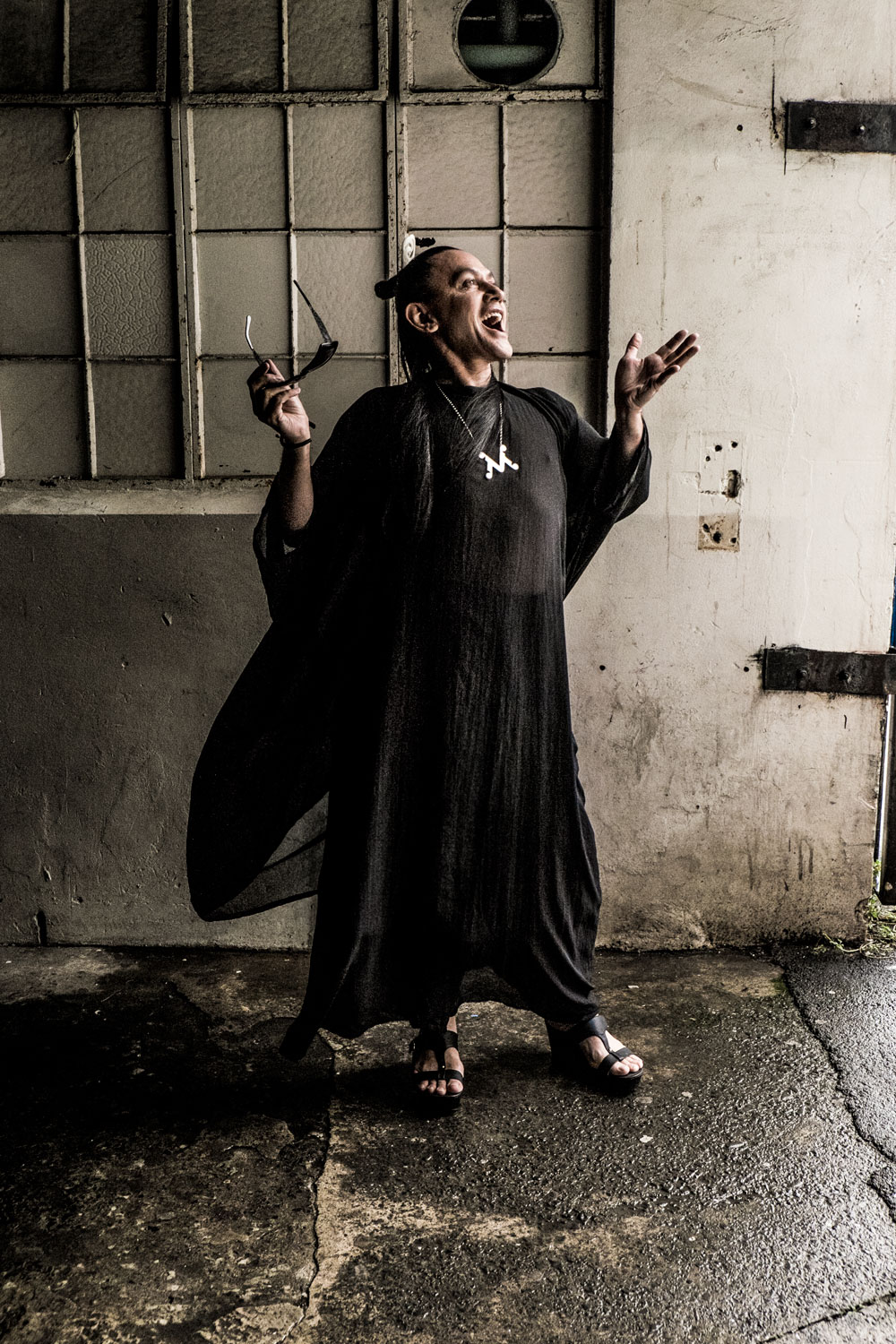 Performer and arts entrepreneur Mika Haka has the same attitude, celebrating diversity through his clothing. His laugh echoes around the room, and he has everyone giggling within minutes. In between selfies and stories about meeting Michelle Obama in a few weeks' time, he manages to explain how he dresses. "You're talking to Mika, gender doesn't really come into it. Do you know, one year in Metro I was nominated 'Best Woman' and 'Best Man'?" He then rubs Gary's shoulder, who chuckles, "careful now, Mika." Mika is modern M?oridom – he wears a heru in his hair and Karen Walker glasses, a sheer cape and bone earring.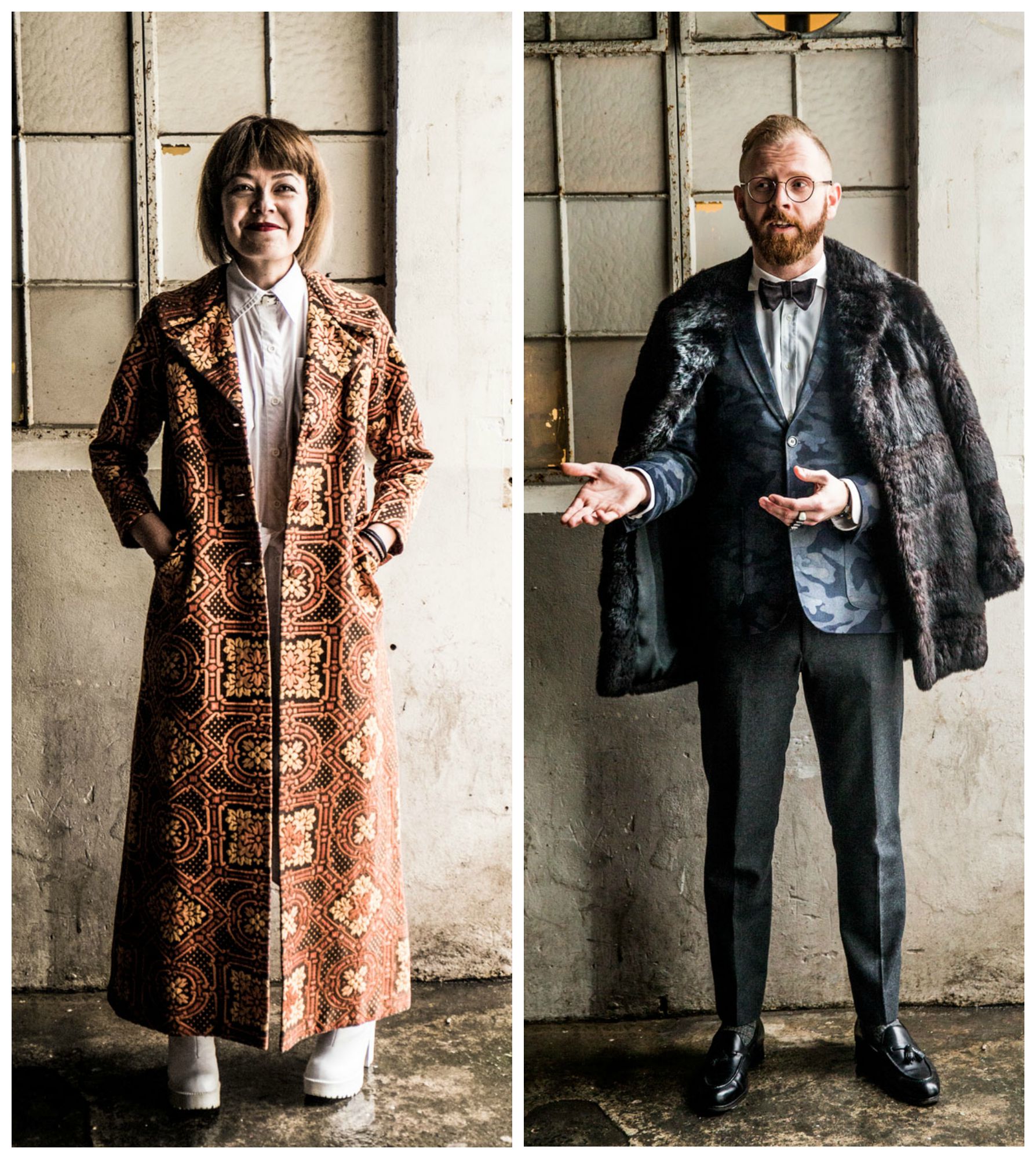 Designer Maxine Wooldridge and singer Sal Valentine, on the other hand, are the epitome of the hip side of Auckland. On a Friday night, you can find Sal playing at bars like the Wine Cellar, and during the day, Maxine hangs out in her store DMonic Intent in St Kevin's Arcade. They're sleek grunge, op-shop cool. "If I have a nice dress, I always have to dirty it up a bit, chuck on some boots with it, some leather or something – I can never do fully glam or anything like that," says Maxine, completely unaware of how chic she really looks with her red lips and perfect bob. It's really her chilled attitude that dirties things up. Sal is a little more self-assured; "it's my band, I can wear whatever the fuck I want", he says, when I comment that although he has an all-black policy, his suit is actually a grey-ish camouflage.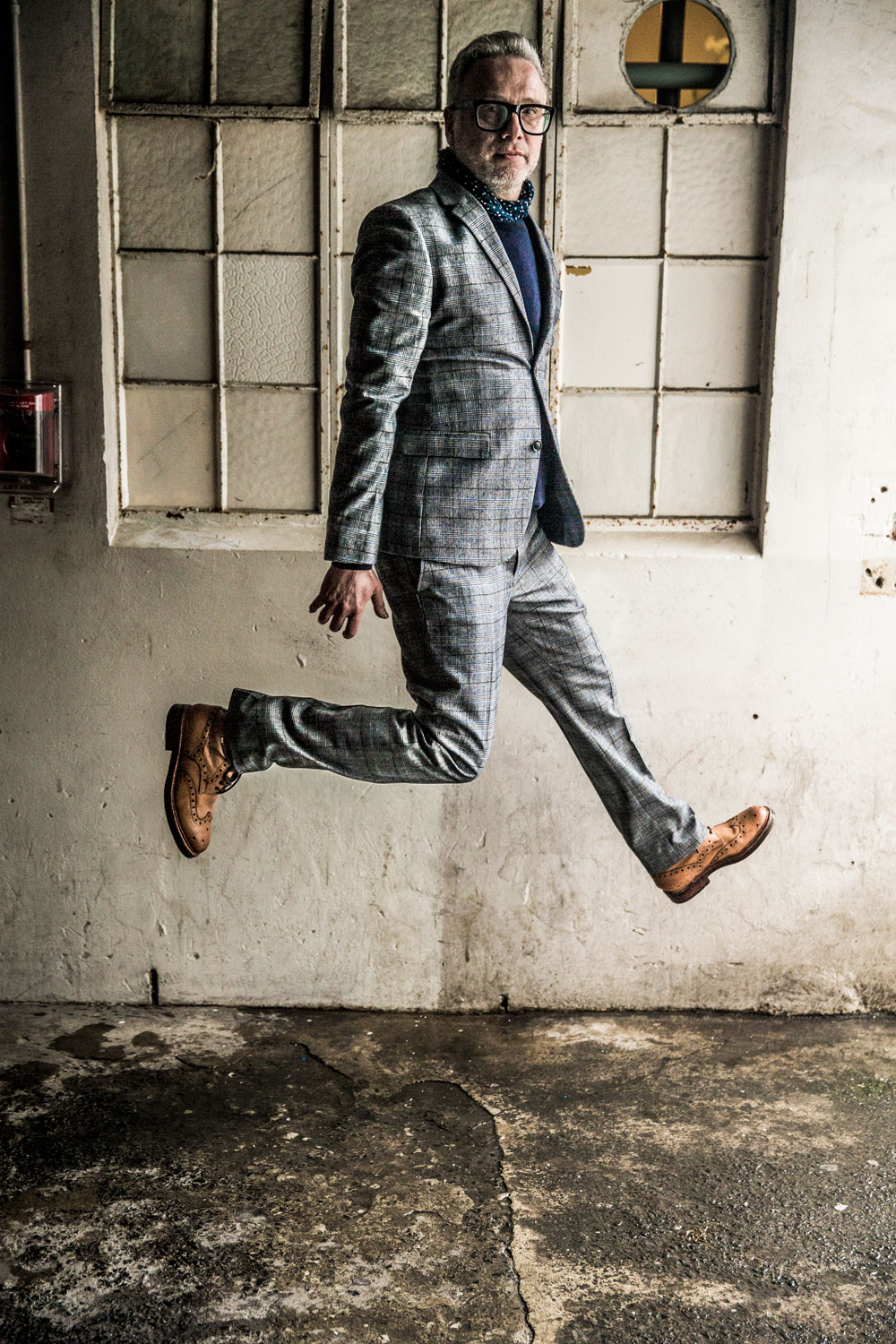 I spoke to Mikhail Gherman while he was getting changed – a bizarre scenario considering he's known for how well put-together he is. He throws on his clothes with ease; he's been doing the "dapper dad" look for a long time now, and knows just how it works. "I think when you get to a certain age, you gotta work the look. I'm more definitive now, like when I was 19 I would have done anything, and now, in winter, I stick with The Wind in the Willows-look. The badger," he says, as he buttons up his grey Topman suit. I nod, his silver hair and black Karen Walker spectacles are badger-esque. He's also perfectly manicured, taking 10 minutes to decide which shoes to wear, completely consumed by every last detail – a trait that cemented his success as Karen Walker's creative director.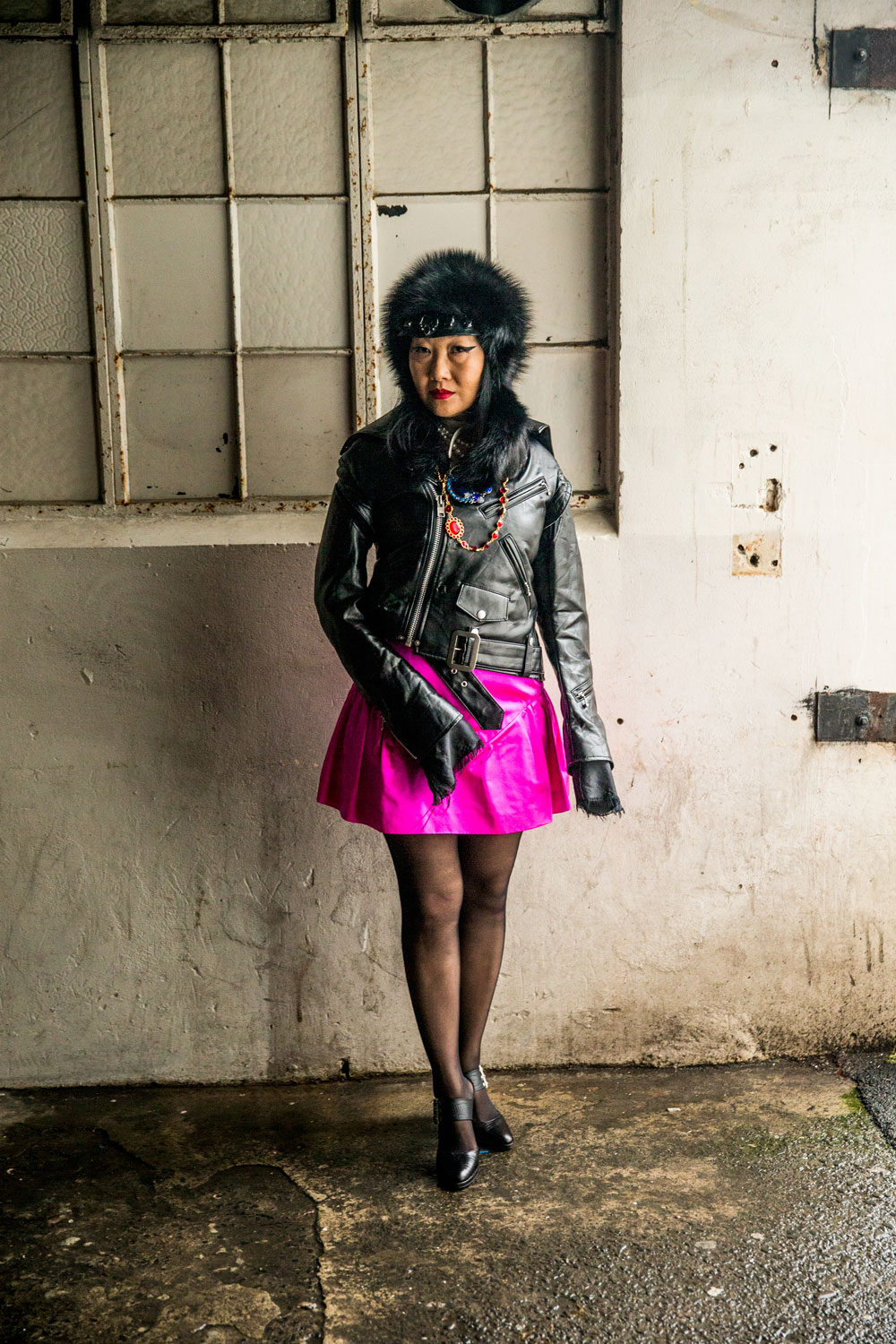 Hye Rim Lee is all about detail, too. Living in New York for many years taught her how to shop, and well. While she's decked out in designer labels – Dolce & Gabbana, Miu Miu and Lanvin – there's a kitsch element to her look. She's sexy, yet outrageous, much like the girls who funk up the fashionable streets of Seoul. It's no surprise either, as she comes from one of Korea's most fashionable families. "I used to have dresses made by the wardrobe designer from my dad's theatre company," she says, "my dad was well known as one of the most stylish men in Korea in his time, so I've obviously been inspired by him all my life."
Mikhail to Makanaka, and Sal to Rhana, it may seem that our ten Best Dressed come from all parts of the fashion spectrum, but really, we've just scratched the surface of Auckland's myriad social and cultural circles. This city boasts a beautiful clash of fashions, which are woven together to create a place that bypasses trend and teeters between timeless and outrageous – a stylish permanence.
And the worst dressed? Read about them here, plus our guide to navigating your way through the world of fashion.