Sep 10, 2019 Fashion
Because the difference between a good outfit and a great outfit can often come down to the right accessories…
This story initially appeared on FQ.co.nz and is republished with permission.
There's a lot to take in during a runway show. The clothes, of course, but a carefully curated soundtrack, daring makeup and VIPs tapping their feet front row all add to an artful atmosphere, building an impression of the label's personality beyond its immediate materiality.
One element the Fashion Quarterly editors keep a key eye on at all times is the accessorising. Not just attachments, the accessories, and the styling of them, can signal the designers' intent – be it hats with an eccentric bent to unleash their inner creativity or bold belts that hark back to the '80s hedonism they wish to imbue.
Just as accessory styling plays a pivotal role in completing a look on the runway, so too can it in your wardrobe. Fortunately you may already own your own version of many of the accessories we clocked at NZ Fashion Week 2019 – here's how to wear them now.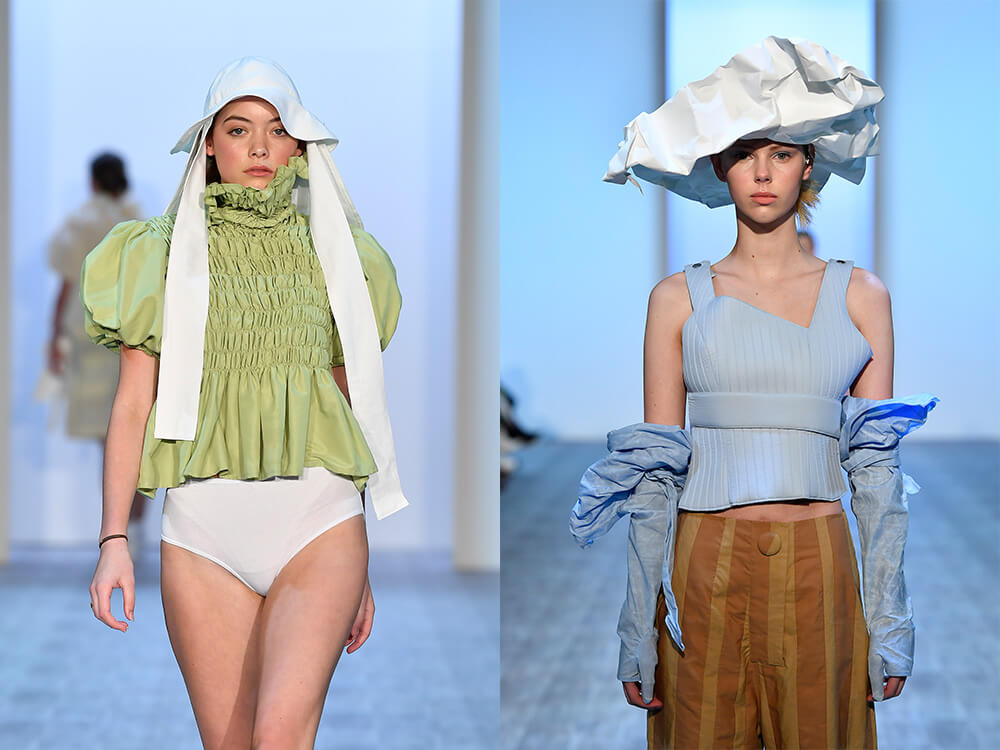 Cute, crafty hats
The last day of New Zealand Fashion Week was the first official day of spring, so it was no surprise to see a number of sunhats on our southern hemisphere runway. What was a revelation, however, was the style of the hats: a playful twist on the classics, reminding us of childhood summers gone by while also having us dreaming of holidays to come.
The hats at Olli and Furg seemed straight from the craft corner, in the best way possible. Thinking caps like these to add an imaginative element to whatever else you throw on in a rush to head to the sea this summer.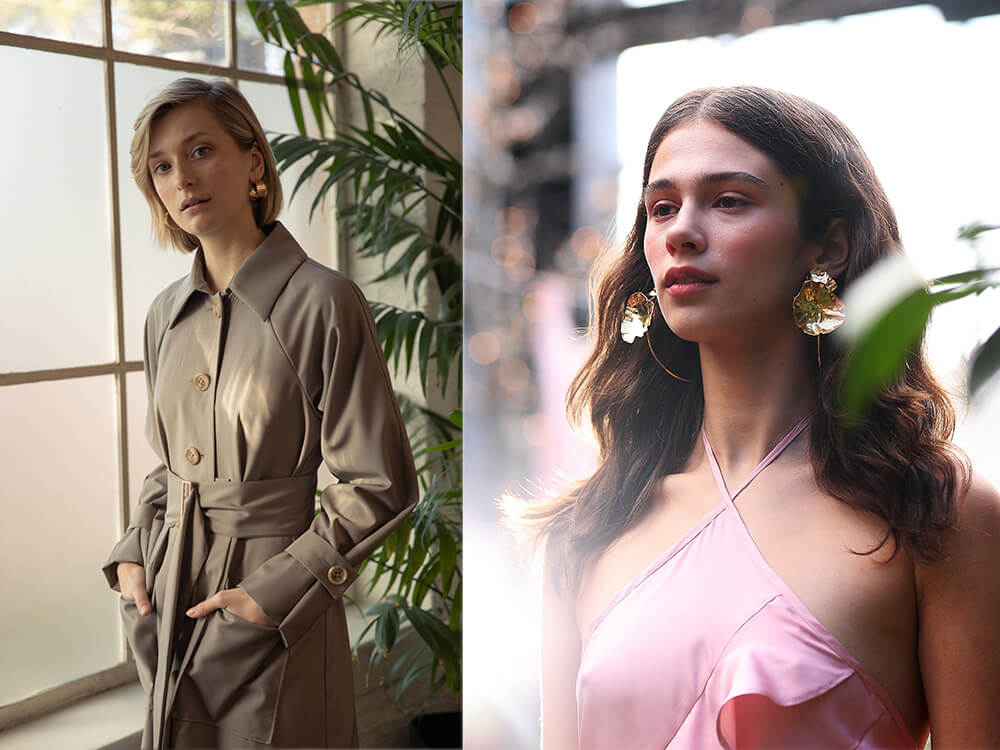 Statement gold earrings
Statement earrings have been going strong for several seasons, and for good reason. They're eye-catching elegance with an edge. Instantly elevating an outfit, have them at the ready for a quick change in your wardrobe.
Gold was the precious metal of choice at NZ Fashion Week, for that dipped-in luxury look.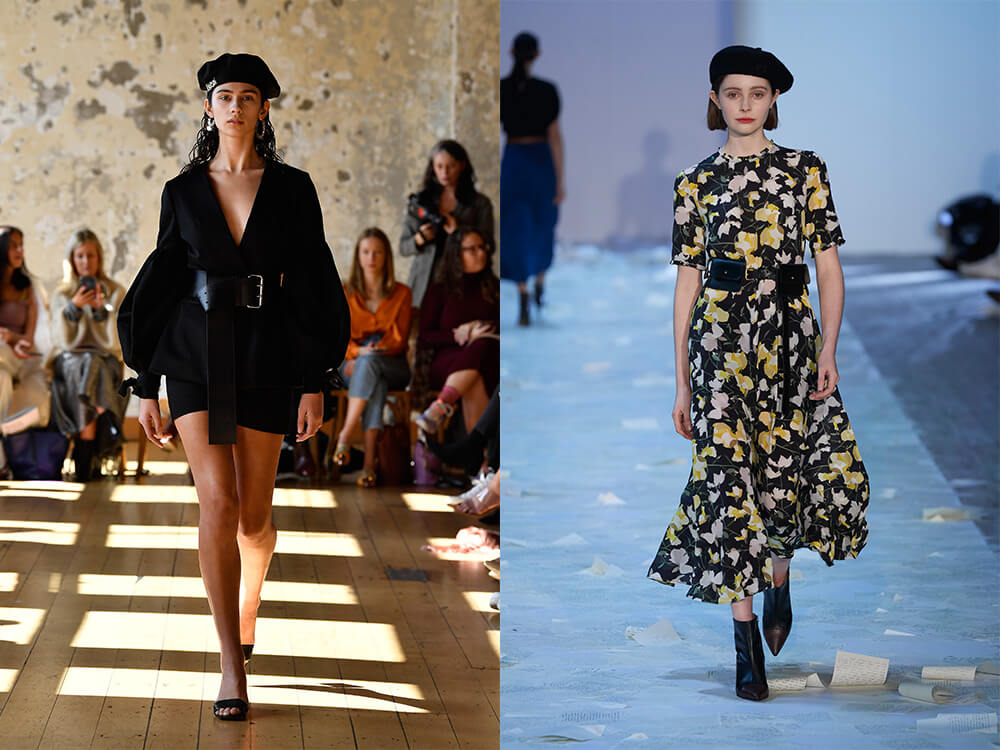 Belts and berets
The beret has a long and storied history. Worn since the Bronze Age across Europe, it has simultaneously become the go-to-head gear of artists, aristocrats, military personnel and "It girls". It's this unlikely combination of the utilitarian and the decorative, the masculine and the feminine, that has seen it become a staple for many designers, from Dior to Gucci.
This NZFW it came into the fold of local design too, with Benjamin Alexander and Kate Sylvester nodding to the humble hat's myriad symbolism, while also showing us its main appeal – simply looking cool.
In several get-ups, the beret was teamed with a feature belt, including Benjamin's wide leather one with an extended length to help the wearer effortlessly fold it over and let it hang for some je ne sais quoi. At Kate Sylvester, it was threaded through mini bags, an exercise in versatile and practical accessorising we'd like to see more of.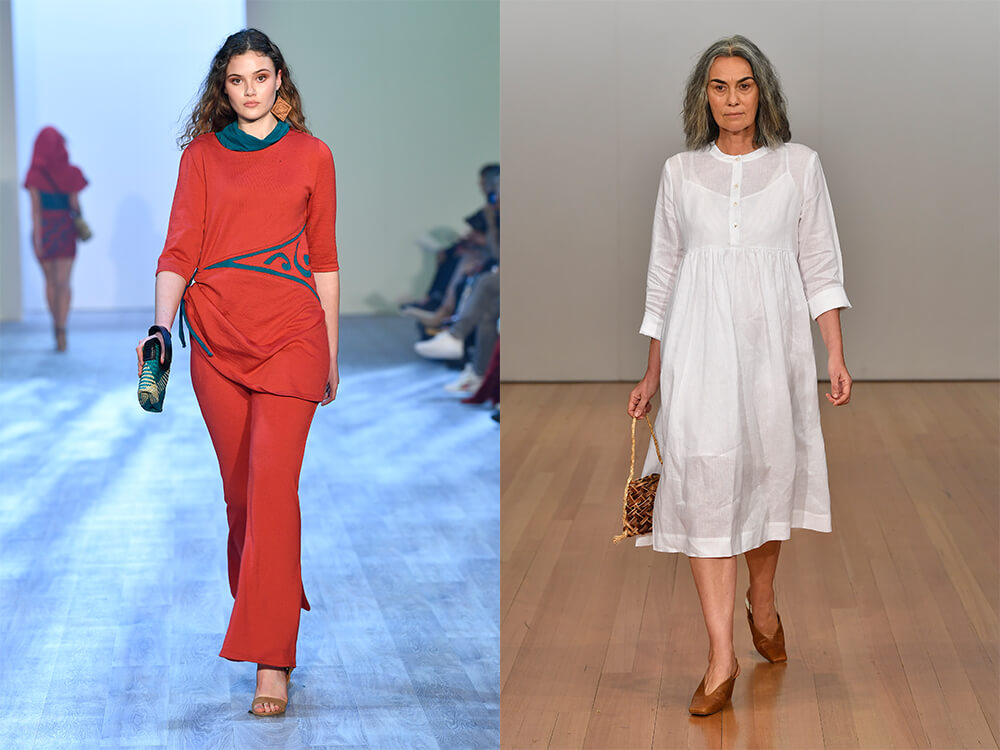 Kete
While NZFW has always helped to cultivate a sense of community and put local design more boldly on the map, this year designers looked even more closely at our cultural traditions to carve out a special space in the global industry.
Several labels wove in a variety of different kete styles to their line-up of looks. Designed with a cross-body strap, a top-handle or worn as a clutch, they become modern designs for women with purpose. At Campbell Luke, weaver Keita Tuhi (Ngati Kahungunu) used harakeke for her natural bags.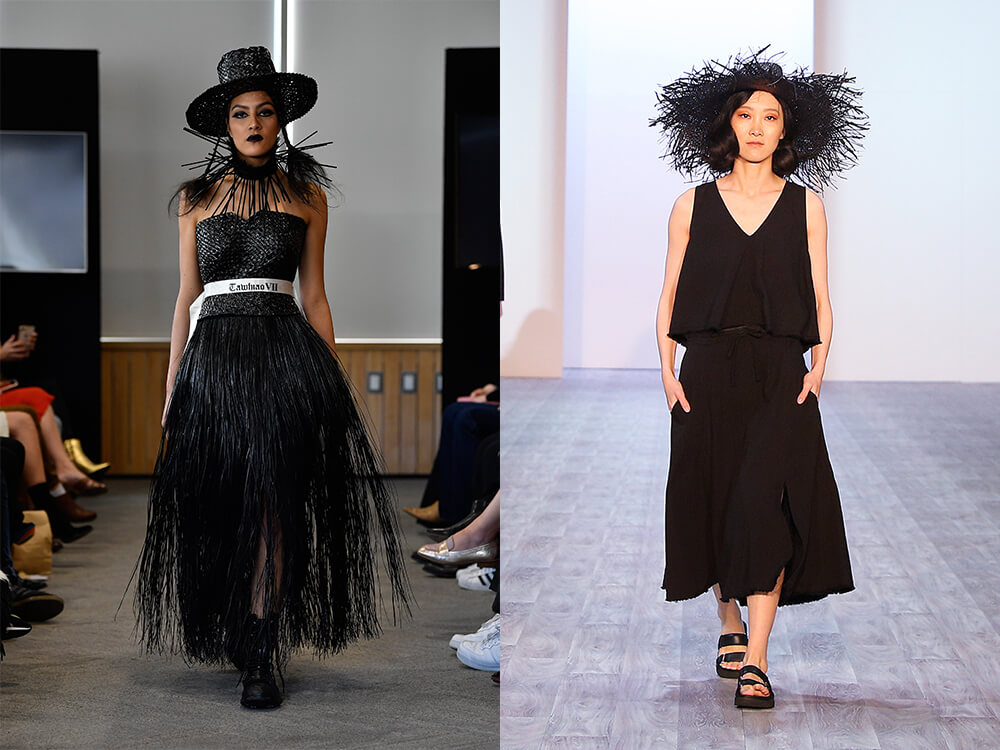 Woven black hats
Big hats are all about attitude and the many we saw at NZFW this year were there to signal the label's larger-than-life love of fashion.
Showing during the Aho show at the Ellen Melville Centre, followed by an open-air show in Freyberg Square, Shona Tawhiao wowed the crowd with her couture creations. Renowned for her contemporary take of traditional Maori weaving, Shona's outfits may be too special for everyday wear, but her hats are a ready-to-wear alternative where you can wear the essence of her aesthetic with just one piece.
Moochi's black straw hat, featured in the Fashion Quarterly show, was the perfect balance of fashion-forward and bohemian cool design, while also protecting us from the harsh New Zealand sun.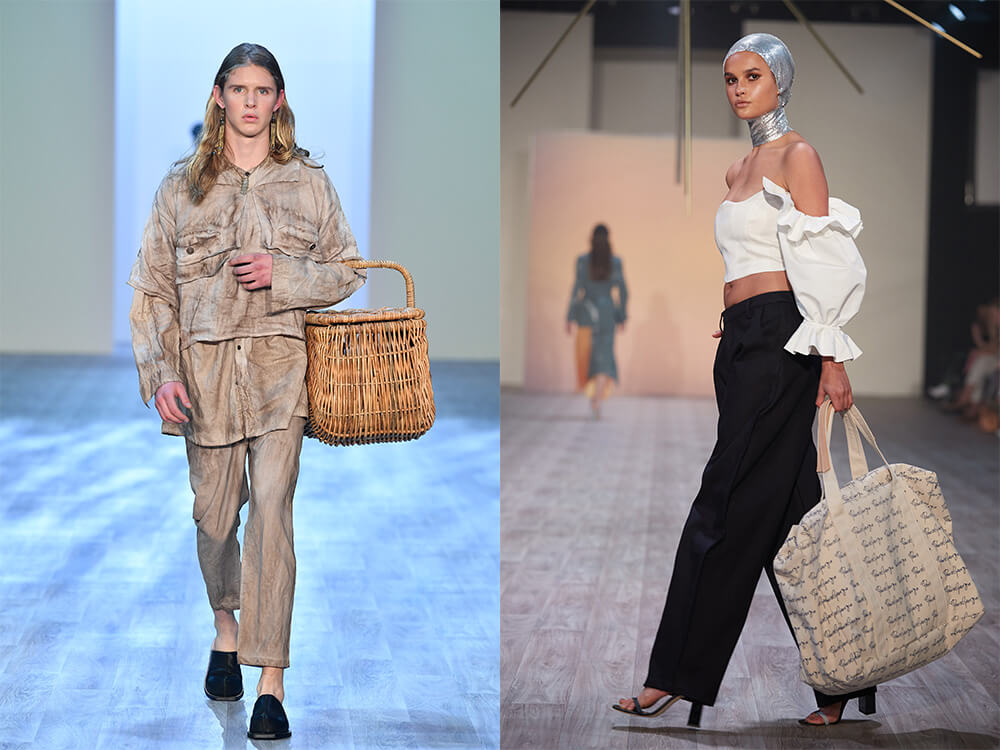 Carry-all, and some
With the banning of plastic bags and all-round more conscious consumption transcending seasonal trends, the shopping tote has become the most important accessory of 2019. This was not lost on many of the designers showing at NZFW, who had creative solutions for our need to carry it all while still feeding our love of it-bags.
Wicker baskets, with real loaves of bread inside them, walked down the runway at Matu's show as a nostalgic necessity, while Paris Georgia created oversized travel totes (in collaboration with Matt Nash) that could suit a number of different sartorial situations with sophistication charm.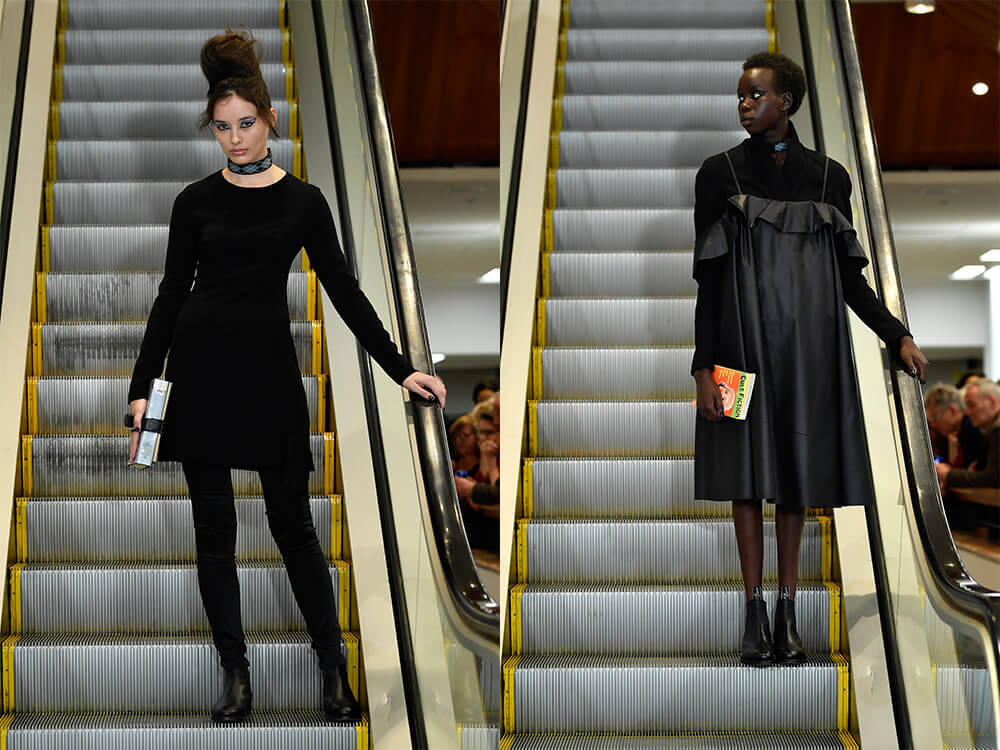 Book smart
When Zambesi sent out their Autumn/Winter 2020 collection at the Auckland Central City Library, they wholeheartedly embraced the setting, with escalator music playing as the models descended on elevators with a book of choice in their hands – including Cult Fiction and Troilus and Cressida.
With the Library also handing out limited-edition Zambesi branded library cards to attendees, who sat between the shelves eyeing up classics as they waited for the show to begin, this book club became most coveted.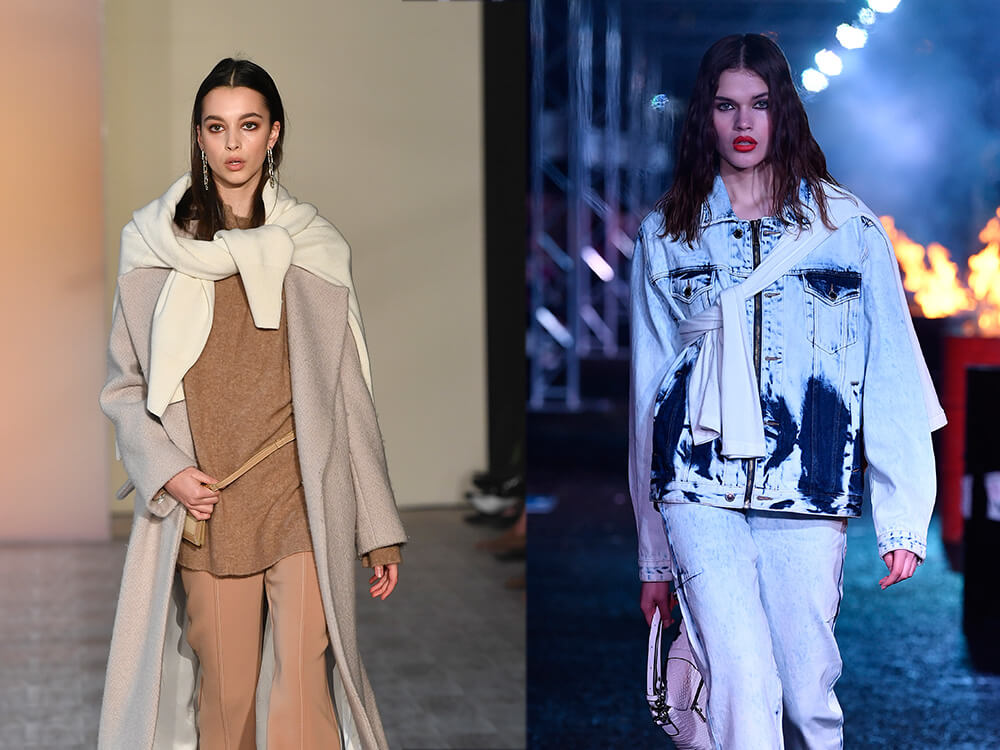 Sweater as scarf
One of the easiest accessory trends to try this week, is taking your sweater and tying it as a scarf. We love this practical styling trick, and it's not just because NZFW was held in the temperamental climes of Auckland.
A sweater tie adds luxurious layers to an outfit and can look preppy or street depending on how you style it – over the shoulders or across the body, respectively.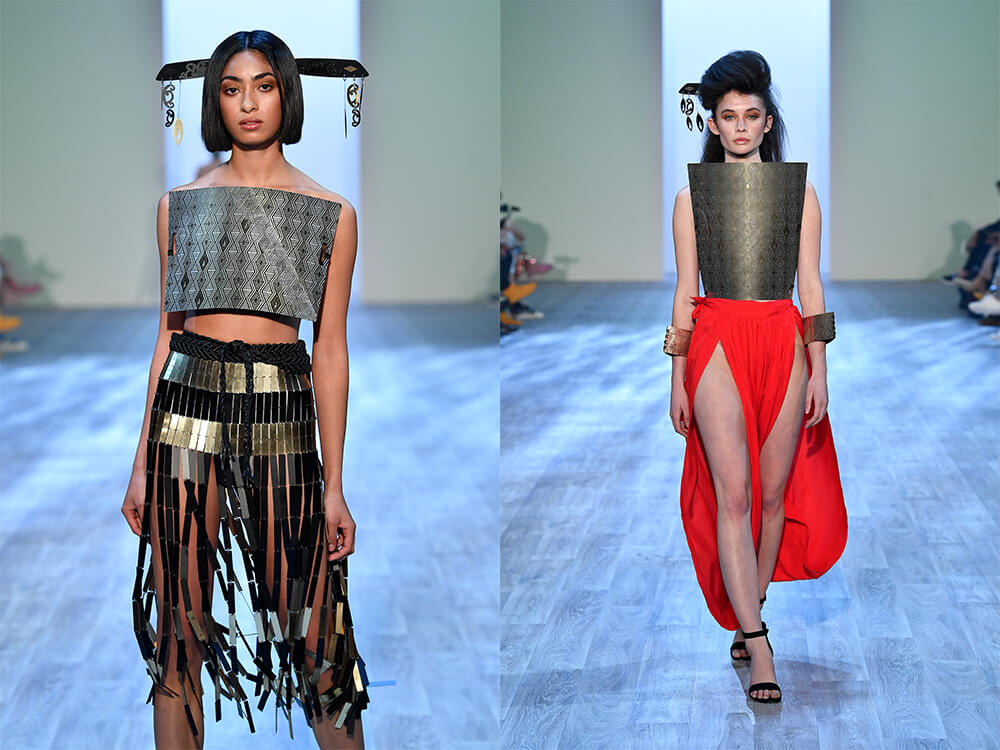 Hairpins
A standout collection from the Miromoda showcase was jeweller Nichola Te Kiri's designs, with metal-clad women marching down the runway. While her engraved bodices were practically made for the theatre of the runway, the accompanying hairpins can work in real life when you want the situation calls for an extra special hair-do.
We spied one stylish guest wearing a Nichola Te Kiri hairpin in a slicked-back bun for the show, and we can confirm it translates.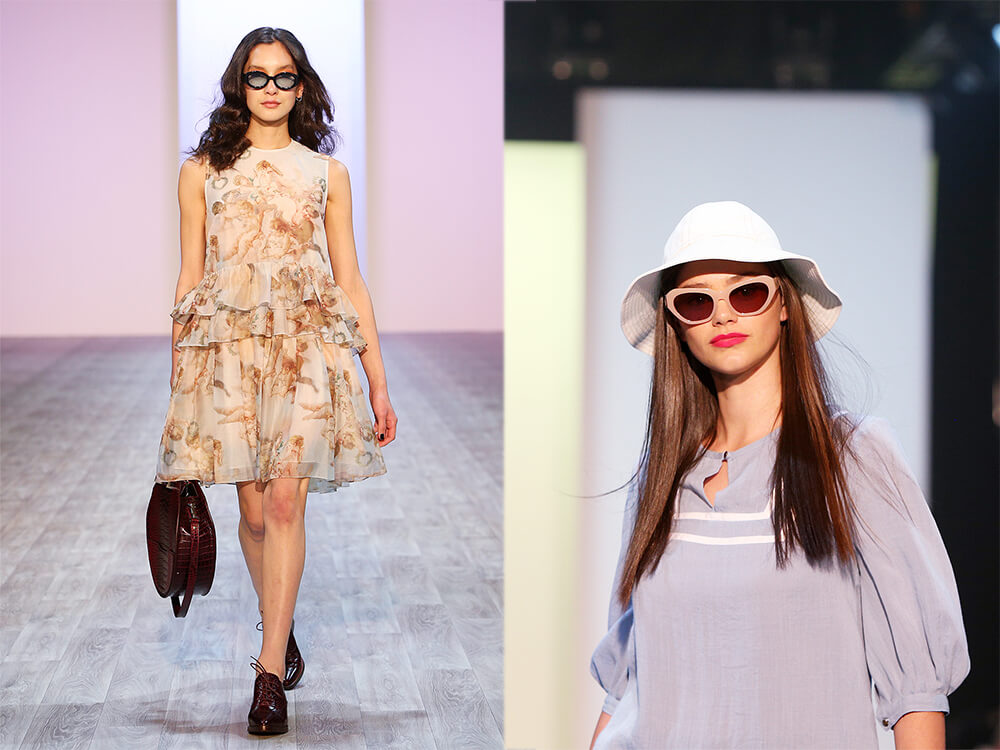 Retro sunglasses
Eyewear trends come and go as quickly as the clouds on a hot summer's day, but retro styles seem here to stay. Why? Fusing vintage styles and robust yet light technical material advancements allows for the best of both worlds in this practical, but also highly stylised, accessory.
During the Fashion Quarterly runway show, brought to you by Newmarket, Karen Walker sent out her Bishop sunglasses, which play on '50s cool with bombshell glossy acetate. They were followed by Sylvester's limited-edition Meg sunglasses in Rose, equal parts sweet and sensible.