Jan 19, 2018 etc
On Auckland's wharves in the late 1950s, photographer John Rykenberg took pictures of families and farewells, of people embarking on exciting journeys.
The photographer John Rykenberg (1927-2014) had some experience of leaving and of being left. In 1952, aged 24, he emigrated to New Zealand from the small Netherlands city of Woerden, where his parents had a drapery shop. By then he had endured the five-year German occupation of his country, telling his New Zealand-born children years later of Jewish schoolmates who went away and never came back.
Soon after Rykenberg flew into Auckland with hope in his heart and 40 Dutch guilders ($30) in his pocket, he found work pressing suits for the Cambridge Clothing Company in New Lynn and labouring on state houses in Tamaki. All the while, he dreamed of turning his hobby of photography into a livelihood. By 1958 he was going to clubs and restaurants in the evening, snapping patrons who were willing to pay for documentation of their night out. He began to get commissions too – for engagement and 21st parties, and for weddings and other knees-ups.
Within a year he had packed in his job in sheet-metal fabrication and established Rykenberg Photography in the basement of a car-wrecker's yard in Douglas Street in Ponsonby.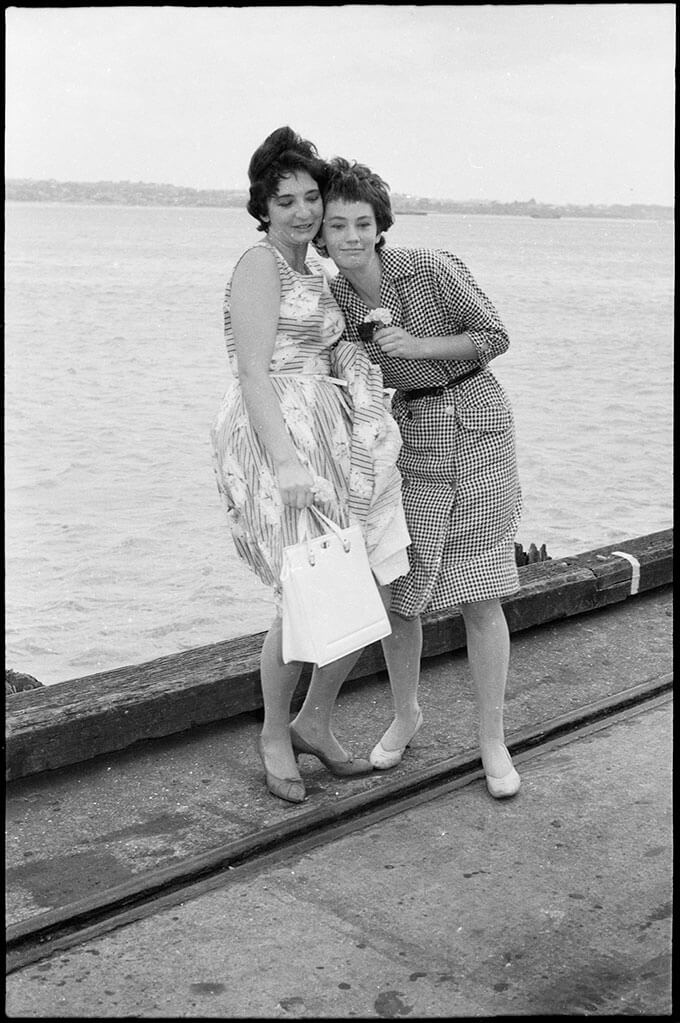 In the way of the humanist French photographer Henri Cartier-Bresson, one of the founders of Magnum Photos in 1947, Rykenberg began to capture subjects on the unawares, or striking a pose while going about their quotidian lives on Queen Street, for example.
He also touted his considerable talent on the wharves, memorialising passengers as they waited with whanau before boarding ocean liners variously bound for Europe and the Americas, Sydney and the Pacific Islands. Once on the Rangitane, the Castel Felice, the Arcadia, the Mariposa, the Wanganella, the Tofua 11, or the Rangitata, the travellers headed for the decks and loosed streamers that were caught and clasped by those on the quay below – a final attempt to hang on before anchors aweigh.
And all the while Rykenberg kept pressing the button on his Leica 35mm.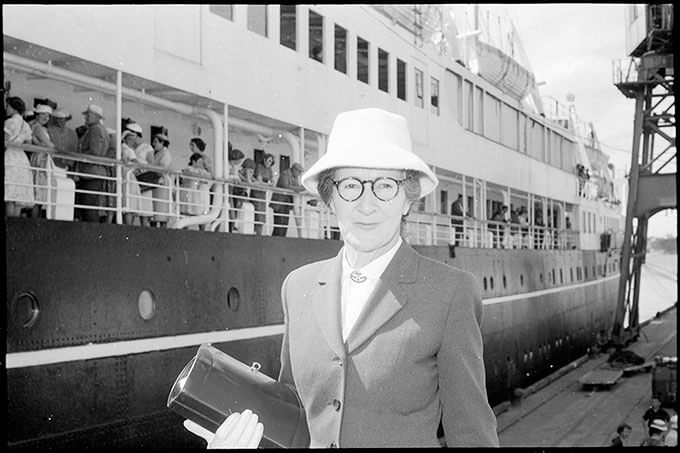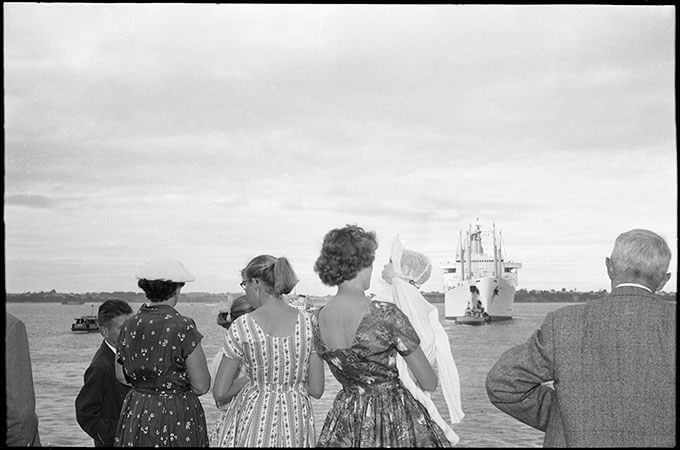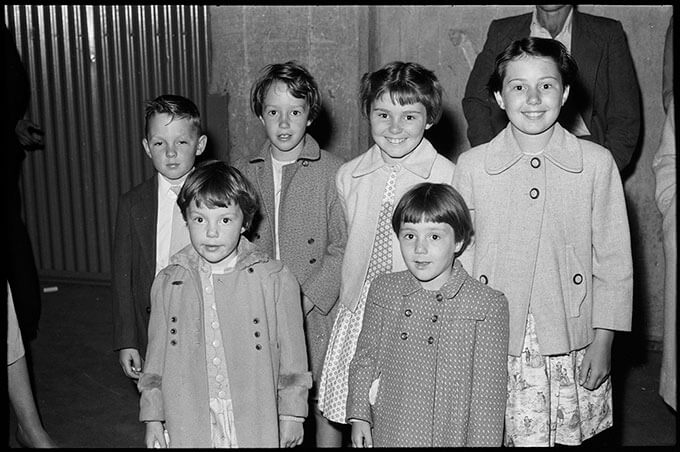 Rykenberg Photography images can be accessed through Auckland Libraries' Heritage Images database. If you recognise anyone in the photographs, contact the library at specialcollections@aucklandcouncil.govt.nz.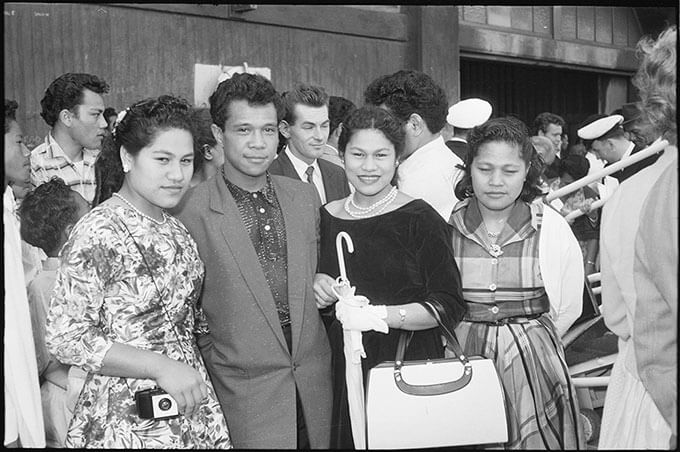 The arbiters can't have been seriously looking. Rykenberg had an eye for composition and timing, for what Cartier-Bresson referred to as "the decisive moment". In one 1959 monochrome photograph Rykenberg appears to have stumbled upon a large party farewelling the liner Tofua 11, which is out of shot. It's a dynamic study, much like a Renaissance painting. Gazes are multiple: a boy gives Rykenberg the evil eye; a girl stares upward to the left with longing; a woman stares upward to the right, her face marked with resignation. Arms are variously folded, in pockets, waving, crooked behind ears. Off to the side, and behind the group, other vignettes play out: men line up against a wall; a small boy swivels in the direction of someone or something.
The "cash on the spot" business proved lucrative, although the cost to the customer wasn't great. Wright and Rykenberg looked at it as a way for people to afford photography, as back then not everybody could afford a studio sitting.
Rykenberg Photography was soon deploying a posse of photographers around town. The business had little competition, but also little respect: the New Zealand Professional Photographers' Association refused repeated membership applications.
"They thought we were just backyard photographers," Wright says.
As for Rykenberg, he developed a life-long interest in hypnosis and the power of positive thinking. His business grew to include wedding and passport photography. HQ migrated to Albert Street, in the centre of town. He rarely went anywhere without a camera – the first rule of photography was, he used to say, carry a camera. He was decidedly one-eyed: when he took his family back to Woerden every two or three years he would take side trips to Germany to the Voightlander factory where he bought cameras and lenses, and to the Agfa factory where he bought film and paper. He reluctantly put his camera down in 2009, aged 82. "We just about had to force it out of his hands with a crowbar," says Wright. Her husband "wasn't good at ordinary conversation" she adds. He was eccentric. "He was photography."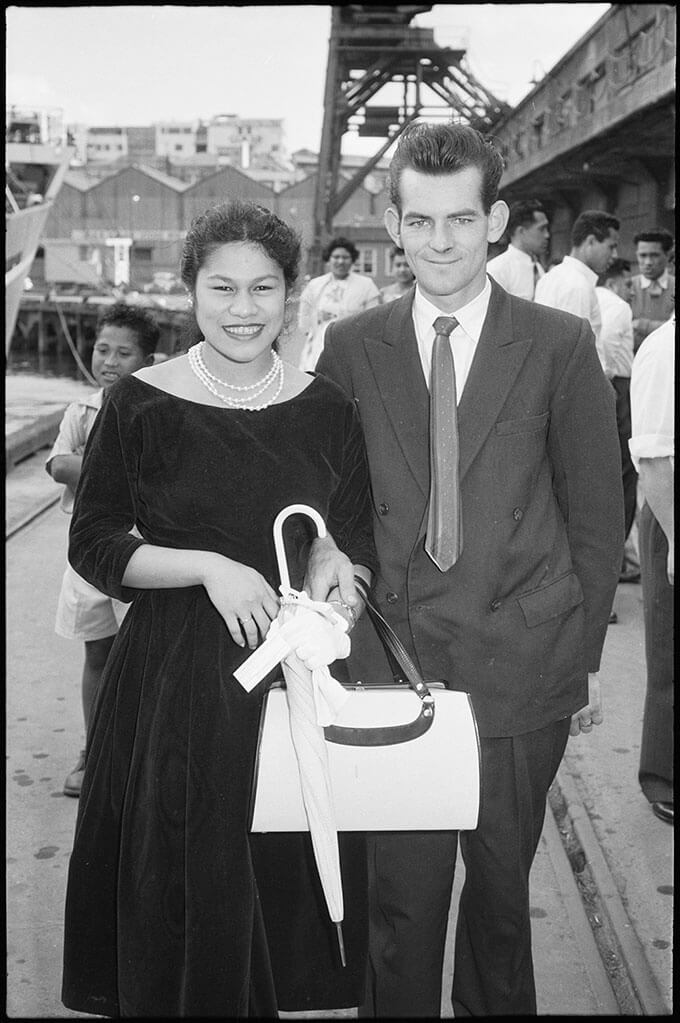 Rykenberg's former wife and business partner Wendie Wright remembers the scene. Passengers would arrive well before departure time with their entourage. "We didn't bother with arrivals," she notes. "They'd just debark and bugger off."
Rykenberg would approach likely suspects: if they were keen they paid for a photo on the spot, receiving it by mail the following day. The atmosphere was festive, despite what must have been for many a melancholy occasion. A live band played. People were often in their Sunday best: women in gloves and decorative – if not always decorous – hats; men in Fedoras and suits or sports jackets; children kempt in homemade outfits.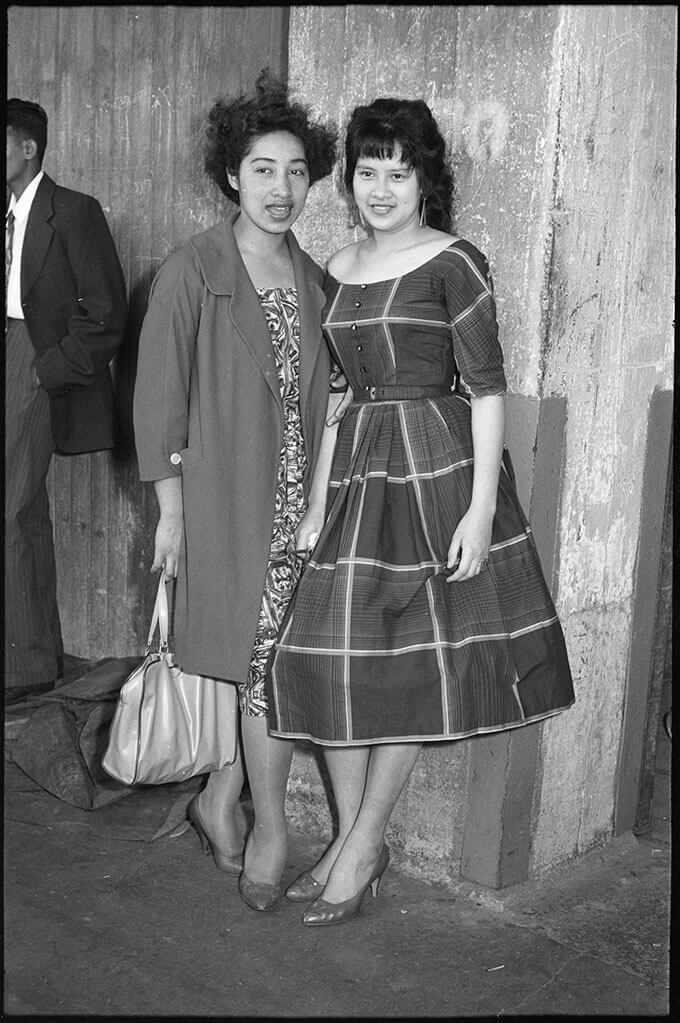 More than one million images from Rykenberg Photography, taken at the wharves and elsewhere in Auckland between 1958-2006, are now in the Auckland Libraries collection, donated by Wright and her three children.
Most photographers kept their negatives for as long as they kept their receipts for tax return purposes – for seven or ten years. Not Rykenberg, who also insisted on keeping diaries, with details of jobs and corresponding film numbers. "I used to say 'for God's sake, can't we biff these diaries?'" Wright says. "Sometimes I'd chuck one out when he wasn't looking."
It's a habit Wright now regrets, as she attempts to catalogue the stash ("780 boxes, 50 rolls in a box, 36 exposures per roll") before handing it over in tranches to the library. Subjects and precise locations are often unidentifiable – all of which only serves to add to the poetic force of the shots. Dockside in 1959, who were they all? Were they sobbing into their pillows that night at sea or on land as their likenesses materialised in the basement of the car wrecker's yard at 54 Douglas Street, where Rykenberg developed film in the bathroom sink? What became of them?