May 28, 2019 Theatre
The Pacific Dance Festival will celebrate both modern and traditional dance in June, with dance workshops running alongside shows including a second showing of the hit Fringe Festival show Maui, and contemporary work Leeches.
The Pacific Dance Festival (PDF) is an important event in Auckland's cultural calendar this year – more so than usual.
Pasifika Festival and the last day of Polyfest were cancelled in March following potential safety concerns in the wake of the Christchurch mosque shootings, meaning the festival is the city's only big Pacific festival in 2019.
"Those events are really the home of the heritage dance that we have here in Auckland," says Dance Festival director Iosefa Enari. By contrast, the PDF has tended toward more contemporary dance forms with a focus on decolonisation through dance. Enari says he and other organisers were conscious that both Pacific and non-Pacific communities had missed out on connecting with heritage (traditional) dance they'd usually see on stage at Polyfest or Pasifika. "Each year we try to build the festival and look at what events would really help promote the idea of Pacific dancing, says Enari, who has been directing the festival for all of its six years.
Accordingly, there will be a stronger focus on heritage dance this year than in previous years. Free workshops teaching traditional dance in Grey Lynn and Glenn Innes will feature on the festival's program, which runs from June 5 – 23. "If you want to learn Tahitian dancing we have a top Tahitian dance group [Tahiti ia Ora] taking that workshop, we have a top group from Samoa [Le Taupou Manaia]."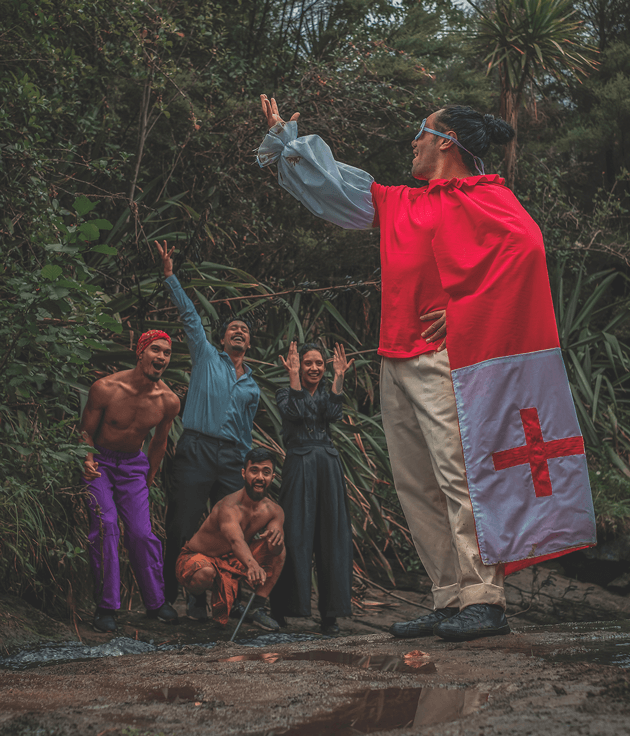 The workshops will feature alongside modern dance performances, including the festival's headlining act Leeches, choreographed by Aloalii Tapu and premiering on Friday June 7 at the ASB Waterfront Theatre. Leeches tackles the relationships between Pakeha and Pasifika kiwis, and explores the modern experience of young Pasifika kiwis living in a Euro-centric country.
"We all know where that term comes from," Enari says, referring to the comment made last year by Newstalk ZB broadcaster Heather Du Plessis Allen that "The Pacific Islands don't matter. They are nothing but leeches on us." Du Plessis Allen was later found to have breached broadcasting standards and ordered to pay $3000 to the Crown.
Enari promised the show would be a festival stand-out. "Without giving away too much, that word is going to say something from a young dance choreographer, incredibly talented, decolonising himself and his body."
The enchanting family-friendly show Maui by Hadleigh Pouesi and Freshmans Crew will be the first full-length show held at Mangere Arts Centre, returning on June 15 following a sell-out season in the Auckland Town Hall as part of the Auckland Fringe Festival.
Festival events will be held all over the city, many of them free. "We just want people to experience it and not feel like they can't turn up because it's hundreds of dollars."
And there's a silver lining to the cancellations in March. Smaller communities get the chance to have their own events and stand out at the PDF – something it can be hard to do a big one-day event because Samoan, Tongan and Cook Island communities, for example, are so much bigger. "The term pan-Pacific is encompassing of all Pacific Islands, but in a way when you go to something like a Tuvalu culture day it's a way for us as a diaspora to remind ourselves we're part of a huge community and some of our island states don't even get a mention.
"The audience get the chance to sit there with the community as well, not feeling blanketed and overwhelmed, like at Pasifika where you have five stages and at 11 o'clock all the stages have a great act."
The Pacific Dance Festival runs from June 5 – 23.