Mar 14, 2016 Theatre

The Auckland Arts Festival delivers a parade of performances, exhibitions and extravaganzas from March 2 to 20. Metro writers offer a taster of highlights so you can look before you leap.
Reviews as they come in:
10/10 – Don McGlashan and Shane Carter
10/10 – Emily King
9.5/10 – Te Po
9/10 – Not in Our Neighbourhood
8.5/10 – 360 Allstars
8.5/10 – Brass Poppies
8/10 – Nixon in China
8/10 – The James Plays
8/10 – Tar Baby
7.5/10 – Meow Meow's The Little Mermaid
7/10 – Changes
7/10 – Carabosse Fire Garden
7/10 – Marama
7/10 – Dust to Dusky
7/10 – La Cucina dell'Arte 
In depth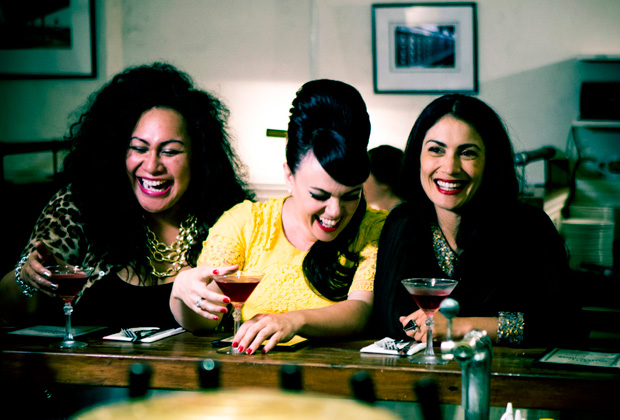 Dance
Frances Morton on The Royal New Zealand Ballet's Speed of Light programme
Visual storytelling
Enchanted forest: The theatre company putting the impact of deforestation in the Pacific centre-stage.
Photography
Grey areas: An interview with Fiona Pardington ahead of A Beautiful Hesitation: the Auckland Art Gallery exhibition celebrating 30 years of her photographic work.
Theatre
Safety dance: A one-woman play on domestic violence – without the violence.
Leaning in to history: Simon Wilson on the significance of The James Plays.
A comedy about grief: Simon Wilson on Carl Bland's new play, Te Po
Music
Finding Dusty: Three local musicians interpret the blue-eyed soul of a late, great British star.
Feminist fun: Meow Meow's cabaret riffs gleefully on The Little Mermaid.
We asked the Metro arts writers to share the shows they're most excited about:
Outdoor event
Carabosse Fire Garden because — do I even need to say this? — they're filling the entire Domain with night-time outdoor fire installations. At festival time, you look for things you'd never see the rest of the year. This, my friends, is that. – David Larsen
The Domain, March 4-6.
Theatre
BigMouth because Belgian performer Valentijn Dhaenens takes fragments of 2500 years of game-changing oratory and uses them to render the voices of good and evil essentially indistinguishable rhetoric. Don't think obscure or heavy going, think multilingual powerhouse looping and crooning his way from Socrates to Joseph Goebbels via George W Bush as a means of examining racism, justice and vulnerability. One for the wordsmiths. – Susannah Walker
Q Theatre, March 15-20.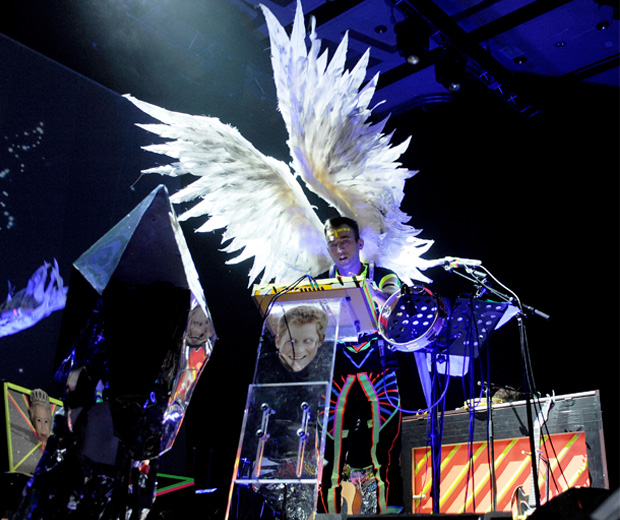 Music
Sufjan Stevens because I was lucky enough to see him perform this show in Sydney last year and I can honestly say it will be a standout event of the festival. When Stevens finally breaks from serenading you with his one-man symphonic mastery, he's extremely funny and raw. – Frances Morton.
The Civic, March 8.
Don McGlashan and Shayne Carter because they're two of New Zealand's greatest singer-songwriters, and they never disappoint. – David Larsen
Spiegeltent, March 11.
Emily King because her delicate R&B tunes sprinkled with pop and soul could just cause a Spiegel-wide outbreak of the goosebumps. The New Yorker, whose 2007 debut album nabbed a Grammy nomination, released long-waited follow-up The Switch on her own label last June. King, who can name check Justin Timberlake and Sam Smith among her fans, has toured with the likes of Maroon 5 and Alicia Keys, between recording with Lupe Fiasco and Nas. Bring it on. – Susannah Walker
Spiegeltent, March 15-16.
No Man's Land because Wellington composer John Psathas creates some of the most thrilling musical events in the world and this time he's really jumping in the deep end, with a concert involving 150 musicians in 20 countries, all hooked up to perform together for peace. It's not just the "what could possibly go wrong?" factor: if — let's say when — it works, this should be an evening to treasure forever. – Simon Wilson
Town hall, March 4.
Arts 
The Bill because it's a window on an important strand of social history, bringing together works by photographer Fiona Clark and artists born into a Godzone which rendered LGBTIQA identities illegitimate at best. Marking the 30th anniversary of the Homosexual Law Reform Bill, the exhibition documents the ongoing evolution and revolution of queer identity in New Zealand, by artists who continue to bear witness. – Susannah Walker
Artspace, March 12-April 16.
White Night because you can feast on the festival's visual arts programme over one woozy evening. It's kind of cheating because this is many events in one, but other White Nights I've been to around the world have conjured a feverish rock concert vibe, and that's exactly what the arts deserve. – Frances Morton
Various venues, March 12.
Comedy
Tar Baby because comedy is so good at being the crack that lets light into the troublesome stuff and award-winner Desiree Burch has chosen a doozy of a topic for our times with this show about race and capitalism (#OscarsSoWhite). – Frances Morton
Spiegeltent, March 3, 4 and 6; Te Pou Theatre, New Lynn, March 5.
Opera
Nixon in China because it's a spectacular modern masterpiece. A grand operatic treatment of a key turning point in international affairs: yes, really. Bringing this to Auckland is a major feather in the festival's cap. – David Larsen
Town Hall, March 17 and 19.
Dance
The Chorus; Oedipus because this modern Korean dance/drama version of the Sophocles tragedy, which hinges on breathtaking imagery created by the chorus, has the hallmarks of a sleeper hit. -Simon Wilson
Q Theatre, March 17-20.