Apr 3, 2013 Theatre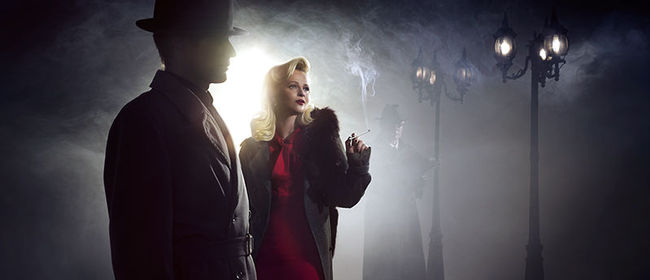 Update: March 5, 2013
The show will go on. Auckland Theatre Company has found a new home for Midnight in Moscow at the NZI Room in the Aotea Centre. The play has been pushed back a few days, starting with a preview on Monday, April 15. The season will run through to May 4. Actor Robyn Malcolm says the cast are  "keen and excited about exploiting the improvised feeling and immediacy of this 'empty space'."
Update: March 4, 2013
The Maidment Theatre will be out of action for six months. It's bad news for the Auckland Theatre Company which had The Glass Menagerie, The Heretic and Lord of the Flies all scheduled to be staged in the theatre this year. It's a good time to throw support behind the new Waterfront Theatre project. Auckland needs it now, more than ever.
Update: March 4, 2013
The Auckland Theatre Company's new show is not the only casualty of the Maidment Theatre fire. Miss La Vida and The Nudey Ukes were due to perform their burlesque comedy show this weekend at the Musgrove Theatre. Karl Urban Makes My Lady Parts Tingle has been cancelled. Yes, the same Karl Urban named by Metro magazine as Auckland's sexiest man 2012.
Miss La Vida describes the show as an intriguing glimpse into the lives of international Kiwi star Karl Urban's obsessive fans.  It is not endorsed by Urban or his agent, but Miss La Vida refuses to point the finger. "Whatever caused the fire, I'm sure it wasn't deliberate. Our show is funny as hell, with sex appeal and puppy-dog eyes. Nobody would want to hurt it."
Miss La Vida says she  expected the show to set the stage alight. "But not like this." She hopes to present it elsewhere at some point.
Update: March 4, 2013
Due to fire damage at the Maidment Theatre, the Auckland Theatre Company will no longer be able to stage their upcoming play Midnight In Moscow at the theatre. ATC is considering three different options as a new venue.
Michael Adams, communications manager at ATC said "come hell or high water" the show would go on. "There's more twists, turns and espionage getting the play mounted than there is in a John Le Carre novel," says Adams. "We're beginning to think there is a faceless organisation trying to knee cap "The Russian Play"."
Breaking news: March 3, 2013
Theatre practitioners are usually a superstitious lot but Dean Parker must be really starting to wonder now. A fire broke out this afternoon at Maidment Theatre just over a week before his play Midnight In Moscow starring Robyn Malcolm is due to open. It's the second blow of bad luck for the spy thriller set in Russia in 1947. Parker's play opened at Christchurch's Court Theatre and ran for two performances before the season was cut short by the devastating 2011 February earthquake.
Auckland Theatre Company released a statement saying all theatre staff had been evacuated safely. No news yet on whether the season will go ahead as planned. We wish them all the best and hope it's somehow possible for the show to go on.