Feb 20, 2019 Theatre
A contemporary dance show that marries dystopian anxiety with raw energy is a must-see at the Auckland Arts Festival.
Part of the upcoming Auckland Arts Festival, this is Shechter's vision of a society on the brink of collapse: a bizarre, beautiful abyss bristling with anarchic energy and violent comedy.
Part dance, part theatre, part intoxicating gig, Grand Finale captures the precariousness of 21st-century living through rapturous live music (composed by Shechter, performed live by an on-stage band) and furiously choreographed movement.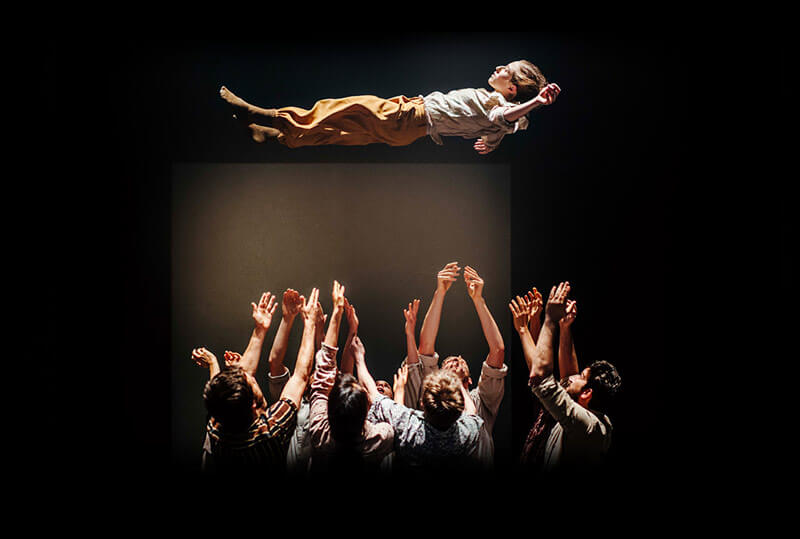 Grand Finale is part of a varied line-up at the annual Arts festival which brings the best in theatre, dance, music and visual arts to the city from 7-24 March.
Don't miss the official festival opening: a huge, free, waiata event, TIRA, taking place in Aotea Square on 7 March. Think of it as a massive, sing-along/outdoor-karaoke, sung in Te Reo Maori and led by superstar musicians including Stan Walker, Maisey Rika, Ria Hall and Troy Kingi, in the heart of Auckland city. This is also the first event in the Toitu Te Reo programme which will incorporate Te Reo into many of the AAF performances and events in a number of ways. 
Grand Finale
Thursday 21 March – Saturday 23 March, 7.30pm
ASB Theatre, Aotea Centre
Supported by Metro.
Check out the latest issue of Metro for an in-depth guide on what else to see at the Auckland Arts Festival.