Apr 19, 2016 Theatre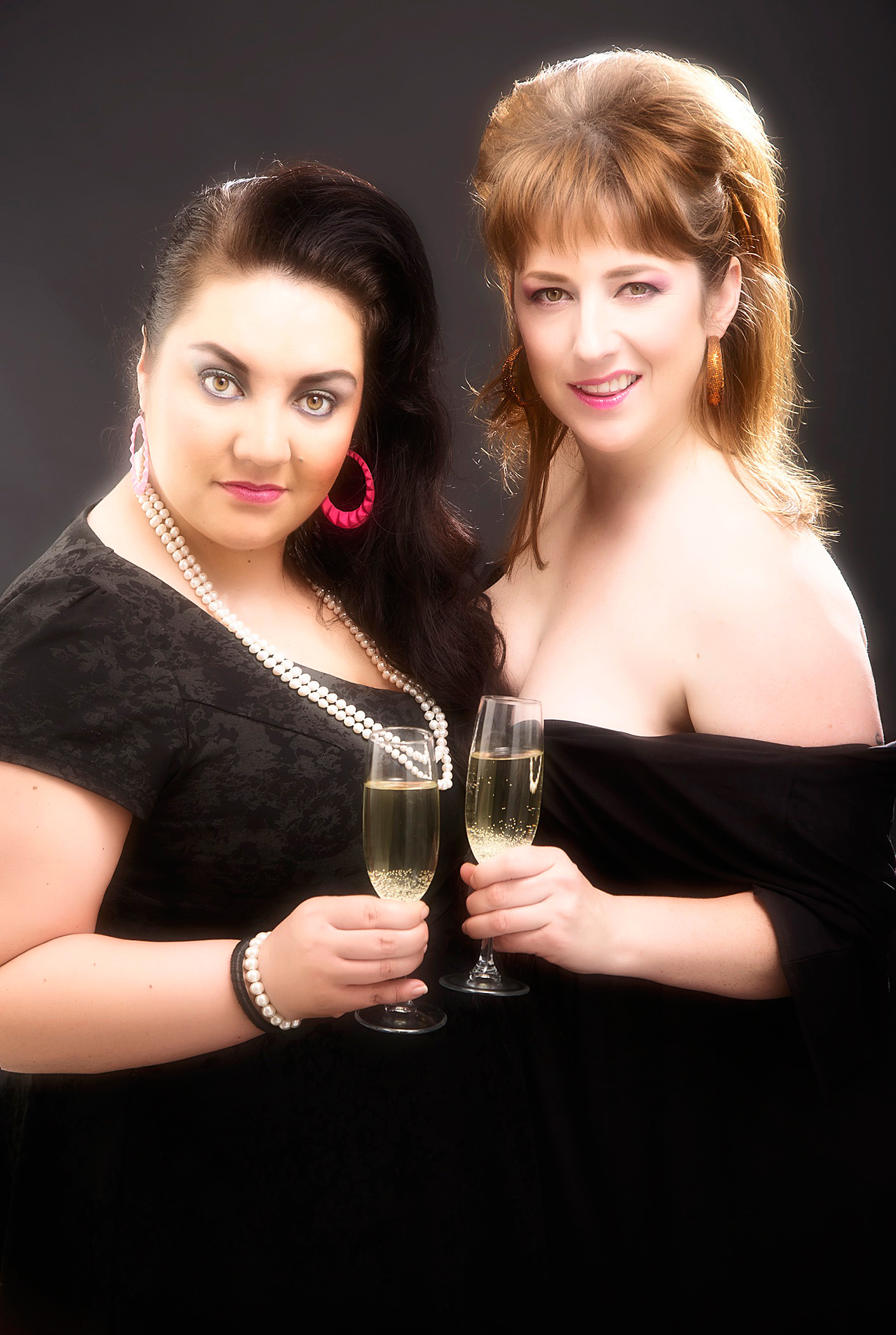 Twitter is in self-destruct mode. When Stephen Fry left, exasperated by the call-out culture, it signaled the beginning of the end.
Kiwis Amanda Kennedy and Livi Mitchell met in the gentler Twitter-time of two years ago. One night they decided to get together over a bottle of wine and see if they could be as funny IRL as they found each other on Twitter. Three bottles later and the pair had written a frustrated love song to "New Zealand's sexiest man", gay politician Tamati Coffey. ("There's lots of dicks in politics/but Tamati what's wrong with tits/you sexist prick?") Calling themselves The Fan Brigade, they made the semi-finals of the 2014 Raw Comedy Quest with the song (and others) and have since performed more than 100 times, most notably on TV3's 7 Days and AotearoHA: Rising Stars.
At their gigs, women in the audience have been known to stand and slow-clap in agreement, to yell "GIVE IT TO THE MEN GIRLS!" as they sing, and to approach them in tears afterwards. Such is the power of vocalising taboo topics that affect women, such as men's porn-influenced expectations in bed — "When a man tries to have anal on a one-night stand."
Mitchell describes the pair as "dickhead haters" (not man-haters) who work hard not to alienate their audience. "We never want to make anyone feel like shit at our gigs, so we word things incredibly carefully."
Their festival show, Ask The Fan Brigade, has them playing agony aunts who discuss imaginary dilemmas, among them what to feed a vegan dog. "The vegan dog is an allegory for people who force their beliefs upon innocents, be it diet, politics, religion," says Mitchell. "But also, what the fuck is a vegan dog?" These two aim to make the personal hilariously political. Just what Twitter ought to be.
Ask The Fan Brigade, May 9-14, The Classic Studio.
The Fan Brigade also perform in Le Comique, the alternative line-up show proudly presented by Metro, May 1, SKYCITY Theatre.