Mar 25, 2017 Theatre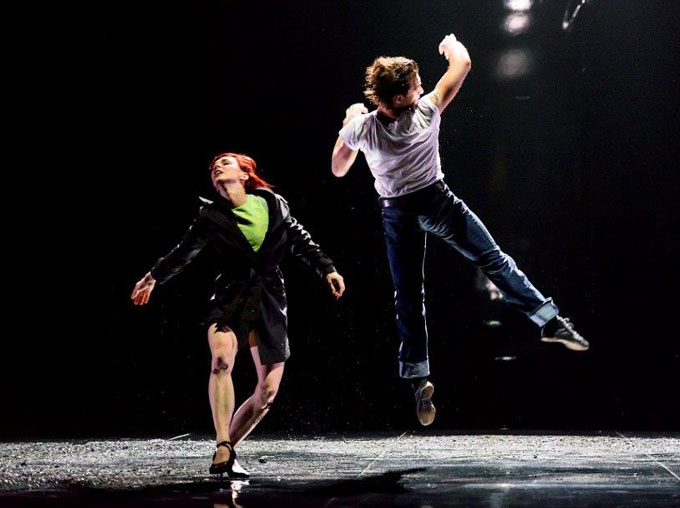 10/10
Behold the masters
We all left in a bit of a daze. All 2000 of us. My palms hung sweaty by my sides and my chest tight from shortened breaths. For the past two hours the music had enveloped us into Natalia Osipova's world and she had kept us there with a perfect balance between fluidity and ferociousness. As indicated by her beaming smile at our standing ovation, she was fully aware of her power.
Natalia Osipova & Guests is the first body of work personally commissioned by the world-renowned Russian ballerina. A principal at The Royal Ballet since 2013 and a dancer since the age of five, Osipova's movements come as naturally as breathing.
The performance consists of three contemporary works from three of Osipova's favourite choreographers, Arthur Pita, Sidi Larbi Cherkaoui and Russell Maliphant. In two of the pieces, Osipova dances with real-life partner and celebrity in his own right, Sergei Polunin (commonly known from the Youtube video hit by director David LaChapelle. The first work, "Run Mary Run", directed by Arthur Pita, sees Osipova and Polunin "rise from the ashes", covered in the gravel they were buried in onstage, then proceed to melt in to a 60s-inspired love affair, for which Pita drew inspiration from the melodramatic, upbeat yet haunting pop of 60s girl-band The Shangri-Las. With her hair in a red Osipova's miniature green dress is fluorescent against ghostly pale, sculpted legs. Polunin is a rock 'n' roll babe in tight jeans, slicked back hair and a white t-shirt, which promptly gets removed to display his tattoos. They boogie and they jive, but each movement is grounded in their classical ballet training; Osipova's toes are consistently pointed and Polunin's posture so perfect it's almost humourous when his "badass", laid-back character picks up a cigarette.
In Sidi Larbi Cherkaoui's 'Qutb' (meaning axis or pivot) we're immersed in a desert-type setting, a barbaric wasteland where the performers appear to be doused in blood. The lighting design, by Fabiana Picciolli, is bright and otherworldly with orange and black planets projected onto the backdrop making the performers dance in a barren, treacherous terrain. Osipova performs this work with James O'Hara and Jason Kittelberger – both powerful dancers – in what is an apocalyptic union of bodies, a perfect contrast to the previous piece's pop-culture appeal. Gender is refreshingly irrelevant, the only telltale sign of Osipova's femininity her long, loose hair and covered chest. Each of the three dancers supports the others in lifts, rolls and drops across the stage, their strength and synchronicity hypnotising.
In the final work, by Russell Maliphant, Osipova again dances with Polunin. The setting is simple, with dark, moody lighting designed by Michael Hulls: the perfect, near-blank space for Osipova and Polunin to display their raw talents. Spins become blurs and the audience shows its approval of each masterful composition. Polunin is allowed a spellbinding solo in this piece, much to our delight, but the clear star remains Osipova, and Polunin graciously encourages her forward to shine when they take their bows.
Natalia Osipova & Guests, ASB Theatre, March 25 and 26
Auckland Arts festival 2017
---

---