Feb 15, 2016 Theatre
It's the 30th anniversary of Wellington's arts festival, now known as the New Zealand Festival. Our editor-at-large selects a personal first XV: the shows he's most looking forward to seeing.
Main image: L'Orchestre D'Hommes-Orchestres performs Tom Waits.
New Zealand Festival: Wellington, February 26-March 20. festival.co.nz
1. The Kiss Inside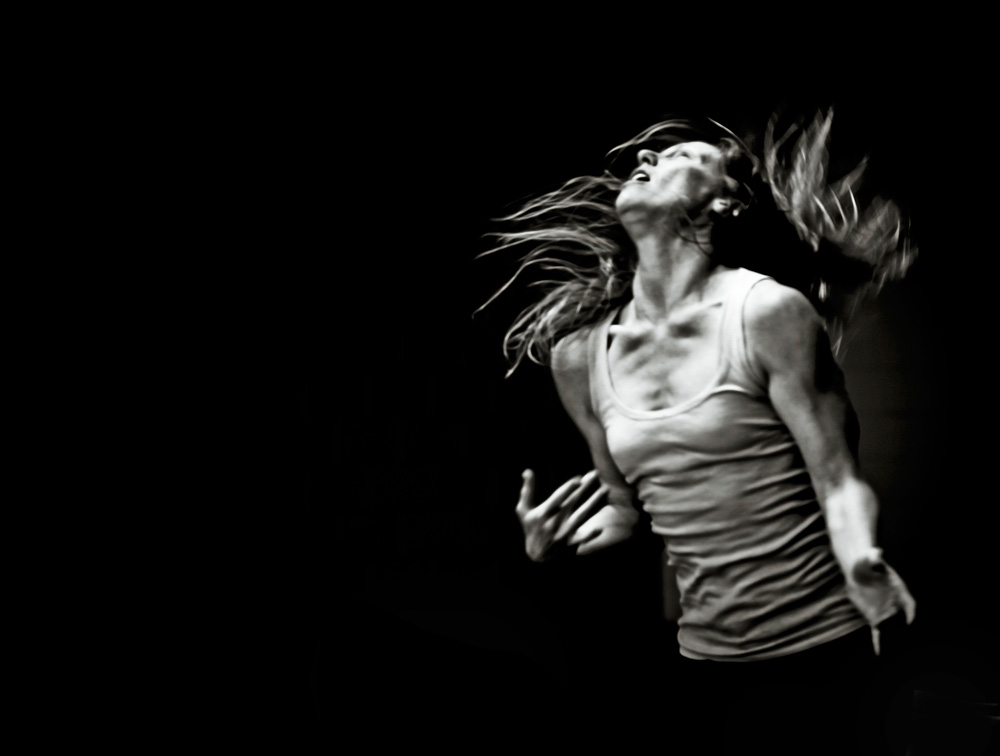 I think I still count the night I saw Gloria as the best I've ever spent in a theatre. I'm talking about Douglas Wright's full-length dance work at the 1990 arts festival in Wellington, not the deadbeat orchestra I once heard in Venice sawing its way through the Vivaldi piece. Not Van Morrison singing G, L, O etc, either, which I have never heard live and no longer wish to — he was always an awkward stage performer and I fear by now he may simply be ridiculous. Still, damn good song.
Douglas Wright's Gloria. With a live orchestra playing the Vivaldi. The dance starts ahead of the music, with the dancers unfolding themselves in silence into the work. Actually, it's almost-silence: you can hear their feet on the floor and the sound of that is riveting. Then the music kicks in, driving and soaring, sweeping you quickly towards ecstasy, tumbling down into delicacy, commanding you back up again, and all the while the dancers, inside the music and outside it, running, running so hard, and hauled right off the ground, soaring with the music and falling to pieces beneath it. The glory and the bleakness. The glory wins. They dance on at the end, in silence again. Lungs heaving. Feet on the floor. Audience exhausted.
In 1990, Wright knew he was HIV-positive; many of the people he loved were dead, or dying; he must have thought he soon would be too. Gloria was his incandescent response.
People who know Wright talk of the ferocious discipline he exacts on his crew, as if everyone must live in the pit with him. They say he has an unblinking ability to stare down the horror, but nobody gets sentimental about it. It is his life. What doesn't kill you makes you frailer, even as you struggle to stay determined. You don't have endless confidence. You are frightened. It is hard to keep working, but that is what you do.
And the glory always wins. Always. Wright's work can be read as an attempt to show why the glory should not win. But it always does.
A dancer is an addict, enslaved by the search for the perfect gesture, and Wright has never shaken that. The world is bleak and hideous, but we are blessed, or cursed — you take your pick — with the comforts of creativity.
Bad health forced Wright to "retire" in 2008, and he has produced just two major works since then. We should not count on there being more.
The Kiss Inside, commissioned by the New Zealand Festival and premiered in Auckland last year, is one of those works. It's culturally complex and filled with provocative metaphorical imagery and all manner of juxtapositions. It's also escapist, the fantasy of an artist who may not have reconciled himself to anything, but has at least become able to laugh at the struggle. There's a gorilla, with oranges.
The dancer's search for grace remains, the choreographer's capacity to astound remains, and, despite the humour, the torments involved in reconciling the world through aesthetics remain, too. As for the dancers, led by the legendary Sarah-Jayne Howard, they are phenomenal. The thrill is not gone.
The Wellington festival has been a heroic patron of Douglas Wright over the years. It's brilliant the festival is celebrating its 30th anniversary with this show.
2. The Rite of Spring
If Douglas Wright's latest work takes us into the depths of the world on a wild ride that's also full of surprises and delights, the late great Pina Bausch's most famous work has no such frippery. A stage covered in soil, 29 dancers, Stravinsky's extraordinary music: this is the human soul given human form.
3. L'Orchestre D'Hommes-Orchestres Performs Tom Waits
I would love, just once, to get the chance to sit in a small bar and listen to Tom Waits. This show isn't that, but it is billed as "cabaret" and "slapstick" and a "tribute", and I honestly don't see how anything could possibly go wrong.
4. The ACB with Honora Lee
Wellingtonian Kate De Goldi's acclaimed 2012 children's novel addressed themes of dementia, the place of the elderly in family life and the life-affirming properties of language, through the eyes of a nine-year-old girl. Jane Waddell has adapted it enticingly for the stage in a show aimed at both children and adults.
5. Dead Dog in a Suitcase
They were great with the sparklingly inventive The Wild Bride in 2012, and now Kneehigh Theatre return in collaboration with Liverpool Everyman & Playhouse to present their version of The Beggar's Opera — complete with Renaissance beats, dubstep and heavy metal. Well of course. Prepare for intoxication and ribaldry.
The dance starts ahead of the music, with the dancers unfolding themselves in silence into the work.
6. Henry Marsh
When it comes to writers festivals, I reckon the non-fiction writers are the ones most likely to set your brain on fire. My theory is that novelists do battle with their imaginations and theories about the world to create a story, and when they have it, that's it: the book is the best they can do to explain themselves.
But non-fiction writers have to work out clearly and precisely what they think, and how to marshal the information at their disposal, and having done that for a book it is very much easier for them to talk about it.
Henry Marsh is a British brain surgeon who spares no one, least of all himself, in his analysis of success and failure on the operating table. (See Noelle McCarthy's review of his latest book)
Despite what I just said, I'm also pretty keen to catch Miranda July in Writers Week. She's a fabulous novelist and filmmaker, whose characters and stories are both hilarious and wincingly, weirdly honest.
And Roger Hall will be given a celebrity roast: that should be fun, not least because the nation's favourite comedy writer is not known for a big sense of humour when he himself is on stage.
7. Dirtsong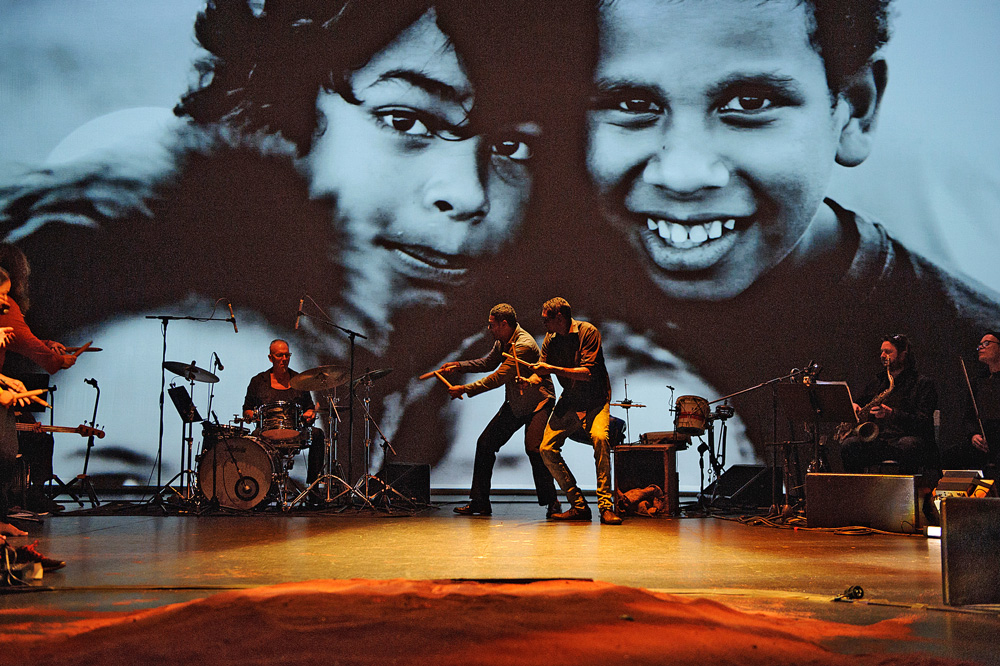 Songs from 11 different Aboriginal languages, performed by the energetic and enormously spirited Black Arm Band and special guest Paul Kelly. With movie images of the landscape and the people the music comes from, here's a show with the ingredients of a most magical night out.
8. Relict Furies
The Anglican cathedral in Wellington, St Paul's, is a towering sandstone building, modernist in style but gothic in proportion — so its internal proportions are grandly theatrical. It'll make a terrific setting for composer Gareth Farr and librettist Paul Horan's homage to the "relicts", the widows and sweethearts of the soldiers of World War I who never came home. With the effervescent mezzo-soprano Wendy Doyle. They loved it at the Edinburgh Festival — the main festival, not the fringe.
9. Concerto Italiano
If the point of meditation is to listen within yourself — I don't know, is it? — the point of music is to be transported without. One hundred years before Vivaldi there was Monteverdi, the maestro of the intricate and elegantly mannered art of transporting you to an ethereal wonderland.
Concerto Italiano have been performing for 30 years, and in this concert they present Monteverdi's rarely heard masterpiece Vespro della Beata Vergine. Why rarely heard? Because it's too hard for most ensembles to play.
10. For the Birds
This is a no-brainer, isn't it? A wander through the Otari-Wilton's bush at dusk, where you encounter a show that celebrates "light, flight and birdsong" — wonder, for all ages, in other words.
So, a six-hour movie based on Norman Mailer's Ancient Evenings, which is a "hypersexualised" story about Egyptian gods and reincarnation, only this version is an opera set in the car industry. Sort of.
11. The Woman Who Forgot
Done a subtlemob yet? You turn up with a smartphone and earphones, and they give you instructions for listening to a story. In it, you follow characters on an adventure. Literally, you follow them around town, and you spot many others doing the same. It's a completely isolating experience that paradoxically draws you very close to everyone else doing it — and you meet in a pub afterwards to discover just how true that is. This show is the 2016 version. Booking is essential, btw.
12. The Devil's Half-Acre
Here's a tale, from Trick of the Light Theatre, about Dunedin during the goldrush, using live music, puppets, singers and actors. It's just the kind of multifaceted theatrical work festivals are so good at helping to grow, and it promises to be both delightful and absorbing.
13. River of Fundament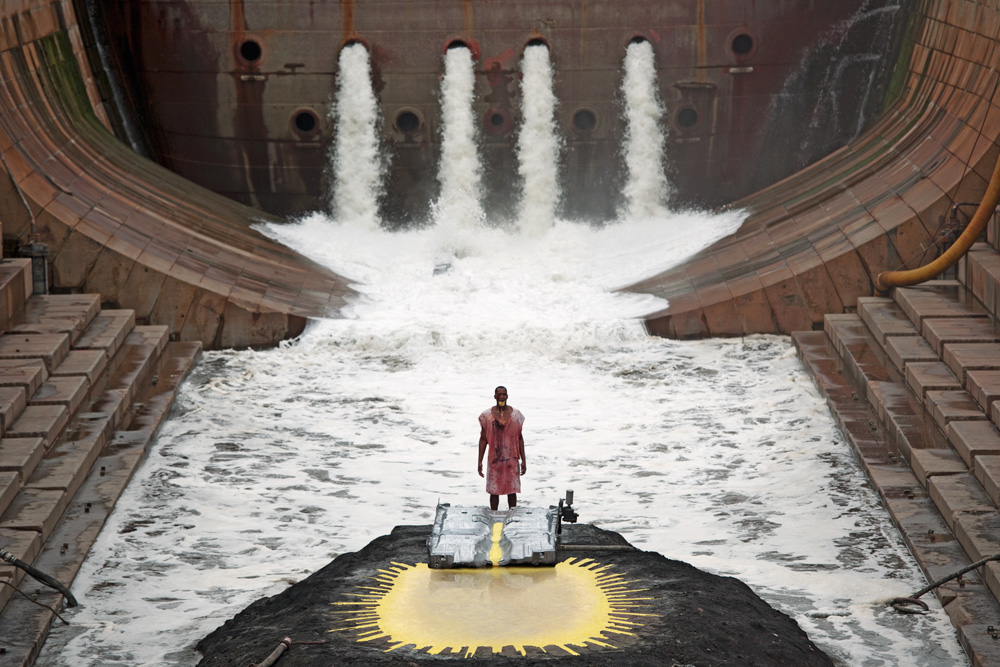 So, a six-hour movie based on Norman Mailer's Ancient Evenings, which is a "hypersexualised" story about Egyptian gods and reincarnation, only this version is an opera, set in the car industry. Sort of. Arts festivals: you can't say you've truly been until you've been to something like this.
14. The Chills / The Verlaines
Because life isn't all about six-hour art movies. Take in one concert, take in both: these two Flying Nun shows may sound like an antidote to an arts festival, but they may also end up being the most fun you have in the whole three weeks.
15. Le Grand Continental
A free mass-participation event is always very hard to beat, and this one kicks the whole festival off, in the Civic Square. Oh yes. To start with, Le Grand Continental will be a dance performed by dozens of volunteers — that is, people who've rehearsed. Then they'll invite everyone else to join. You know you really want to, don't you?
WELLINGTON AND AUCKLAND
This is a personal selection: the works in the 2016 New Zealand Festival I'm most looking forward to seeing in Wellington. But note, I've excluded all the shows that will also appear in the 2016 Auckland Arts Festival, because I'm looking forward to seeing them at home. That list includes Sufjan Stevens, John Psathas's No Man's Land, the RNZB's Speed of Light, the NZ Opera's Brass Poppies by Ross Harris and Vincent O'Sullivan, Jamie McCaskill's play Not in Our Neighbourhood and Carl Bland's play Te Po.