Feb 9, 2018 Music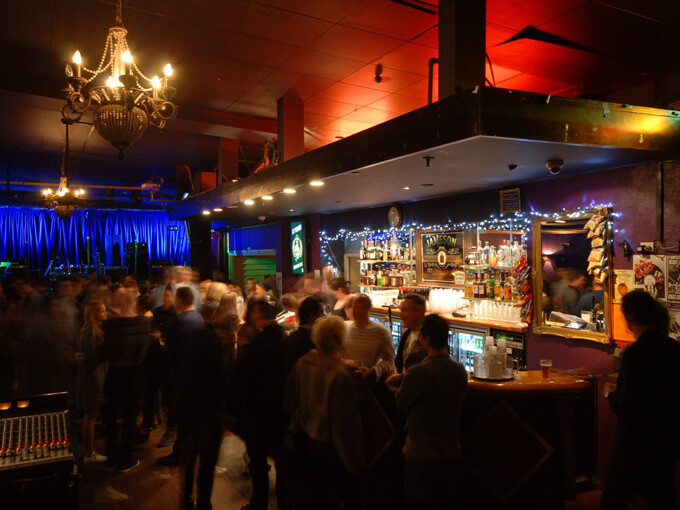 It's the last days for the Kings Arms Tavern before it closes on 28 February, we look at the hits and myths of the much-loved music dive.
A low stage, a long bar, a garden harbouring hidden nooks and crannies, and a suitably seedy carpark into which you could spill drunkenly, ears ringing, after chucking-out time. Ah, the Kings Arms Tavern certainly has been Auckland's perfect music dive.
Its closure at the end of February, after more than three decades as a home to rock and roll, likely won't put a dent in the amount of live music in the city, but — as evidenced by the 6500 people who petitioned against it being demolished to make way for apartments — its passing does seem to be an assault on Auckland's collective musical memory. As that petition stated, "We must stop this! Musicians hang out there all the time."
Yes, Whammy Bar and the Wine Cellar have a similar, grimy appeal but places like The Tuning Fork and K' Rd's The Studio gleam a little too brightly, and are missing the tattered, curling posters of past acts, the graffiti in the bogs, and that slightly rancid piss-and-beer mustiness that comes from being a 19th-century establishment with a genuine front bar and a marketing claim to be an "unpretentious no-fuss pub".  After all, how many other venues do you know where you can have a punt on the TAB before heading through for an evening of ball-tearing international rock and roll?
Although the loudest declaimers against its demolition have been the Kings Arms musos, there must be plenty of others saddened to see an old tavern make way for yet more stack 'em and pack 'em flats. After all, as far back as 1883, its owner John Lynch was advertising its "Good Accommodation for Travellers" and "Ales, Wines and Spirits of the Best Brands".
But first and foremost, the Kings Arms' historic value rests in the ghosts of gigs past and hazy-myth memories. One muso friend still claims Meg from The White Stripes stole the t-shirt off his back there, another spoke strangely about an addled performer who woke in the toilets to find his wooden leg was missing. And those who still claim to have been at now-legendary early gigs by The National and The Black Keys would fill the sweaty back bar a dozen times over.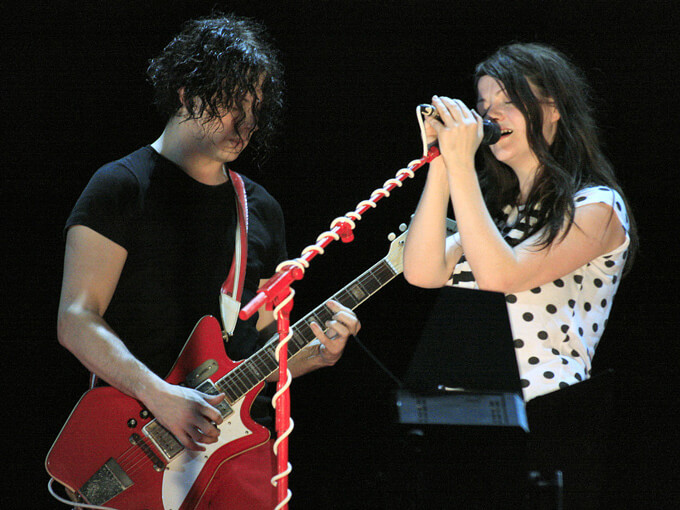 Other more concrete highlights tend to come from the venue's penchant for hosting the loud and often-unloved stars of leftfield rock, indie and electronica: guilty pleasure noise bands such as Napalm Death and A Place to Bury Strangers (who wonderfully sat in the middle of the bar while the audience watched from the stage), old international faves like Low and The Wedding Present, and mad-cap performers like Peaches and Fat White Family. It also often paid dividends to arrive early for local support acts — such as the night in 2011 when Emily Edrosa and Alastair Galbraith supported Kurt Vile.
But the two memories that live longest for me — and which point to the pub's central role in Auckland's muso scene — are the 2004 concert calling for justice for Ahmed Zaoui, which featured Dave Dobbyn, Don McGlashan, Chris Knox, the Brunettes and Nesian Mystic, and the 2009 gig to launch an album designed to raise money for Knox after he'd suffered a stroke, which included Neil Finn, Shayne Carter and David Kilgour.
Both times the music seemed like an excuse for community action. Because the petition was right: musicians hung out at The Kings Arms all the time.
Last call at the Kings Arms
The Auckland institution closes 28 February and there are plenty of events closing out the final days, including Dimmer, The D4, Al Hunter, Jordan Luck Band, Punk It Up, and a Family Fun Day.
Keep an eye on their Facebook page for a special event to be held on its final day.
There's also a multimedia exhibition, The Departure Lounge, at the tavern from 7-28 February which pays homage to the music venue's history. Viewing hours during February in conjunction with Kings Arms opening hours. All artworks are for sale.