Sep 17, 2014 Music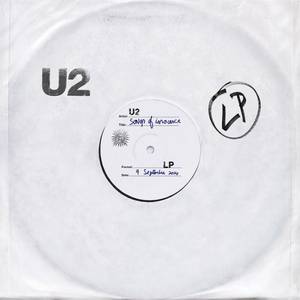 It's a salutary lesson: that you're never more liked than you are hated. U2 may indeed be (still) one of the biggest arena bands, but if you let Apple automatically attach your latest album to everyone's iTunes library, you'll be condemned and ridiculed. Even when it's free.
Perhaps the vehemence is simply misdirected Apple hatred. After all, it's a technology organisation whose products might rock, but which behaves more like the church of Scientology crossed with a totalitarian regime. Or perhaps the less than ardent reaction marks a genuine sea change in audience tastes, away from messianic arena rockers like U2 to a less pretentious pop mode.
Songs of Innocence is an album that doesn't even try for the cinematic scope of a Joshua Tree, let alone the adventure of Achtung Baby. Going for the mainstream jugular, it's a pallid set of songs that, when it's not being overtly nostalgic or reflective like "The Miracle (Of Joey Ramone)", is happy to rely on simple love songs like "Iris (Hold Me Close)".
Having been stung by comparatively paltry sales of their last album, No Line on the Horizon (2009), it feels like the group has struggled to find a reason to exist. The result is a collection that, in harnessing the skills of go-to producer Dangermouse, recognises that the ordinary needed a surgical saviour. Sadly, reanimation, let alone the second coming, failed to transpire.