Dec 28, 2015 Music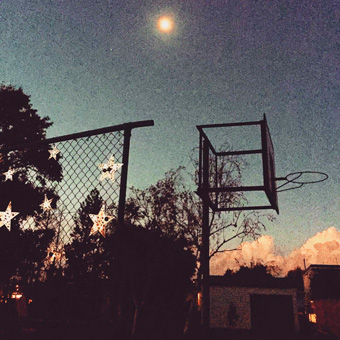 With her second album as Tiny Ruins,
Brightly Painted One
, Hollie Fullbrook made one of the most perfectly realised albums of 2014. Everything about it, from the close-up recording of her voice to the precise intonation and the warm, sympathetic, high-fidelity instrumentation, was perfectly freeze-dried in the moment of creation.
What a shock, then, to hear this seven-track EP recorded with The Clean drummer Hamish Kilgour in New York. Spin it a few times and it's easy to understand why Fullbrook found the project gratifying: in contrast to that album, her recordings here are spontaneous and informal, and the sense of freedom from not having to strive for perfection is palpable.
This is a Tiny Ruins recording through and through — they're her songs, it's her singing and guitar playing — but Kilgour works as an enabler, giving the songs a sense of fun with his battery of percussion objects, none of which he overplays.
Fullbrook is so enamoured of Kilgour's spirit that "Public Menace" is simply a recording of the two of them walking through the streets, with the percussionist let loose with childlike abandon on any surface he can find on which to make a racket. What happens next could be interesting.