Jan 12, 2016 Music
Turn up, tune in, drop out. Our picks of this summer's outdoor festivals. 
Read more: 5 reasons to be happy you're back in Auckland.
SPLORE
Sweet vibes by the seaside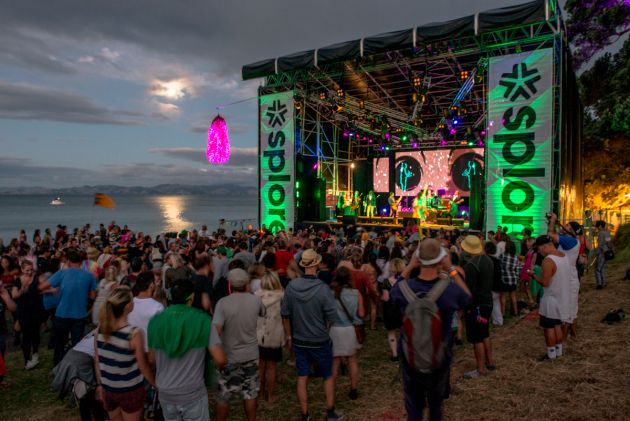 When: February 19-21.
Where: Tapapakanga Regional Park, Orere.
Tickets: $189-$235 for three days including camping, children under 12 free. Luxury glamping option from $1200 for two.
Get in position early for: The massive AV show from UK electronic pioneers Leftfield; "kings of hip hop swing" The Correspondents, who are back from London for the second year in a row — and they're doing two sets; the long-awaited Splore premiere of Katchafire.
Sail in: With the main stage right on the beach, the best seats in the house are on deck. Or if you don't have a boat (or a mate with one), put on your togs and let the waves of water and music wash over you. Heavenly.
splore.net
When international artists come to play Splore they often don't know exactly what they're in for. They're driven from the airport through bushland to Tapapakanga Regional Park and enter backstage along a rough track.
The smiles break out as they step onto the main stage and realise they are right on the beach, says Splore festival director John Minty. "A lot of artists who are playing could be doing 300 gigs a year but when they come into this environment they actually lift their performance."
Rather than play and disappear, many acts stick around for the party, which gets dubbed New Zealand's Burning Man but Minty says is more like the UK's Secret Garden Party. The picturesque but bare site on the Firth of Thames transforms into a vibrant camping community for three days in late February, so steeped in loving vibes it has a dedicated wedding celebrant. Many of the couples married at the festival actually met there. Minty has heard of quite a few children conceived there. "One kid came along last year and his middle name was Splore."
Minty has heard of quite a few children conceived at the festival. "One kid came along last year and his middle name was Splore."
The allure is such that punters buy tickets before the musical line-up is announced, trusting the Splore experience and Minty's scheduling. He's been doing it since 2005. This year, he's nabbed a biggie with UK dance act Leftfield's first visit to New Zealand, through a chance encounter at a dinner party in London.
"My friend got up and said, 'This is John. He runs the best festival in the world.' Then I realised I was sitting next to Neil [Barnes] from Leftfield. I said, 'Hey bro. Do you want to come play my festival?'
-Frances Morton
LANEWAY
Inner-city indie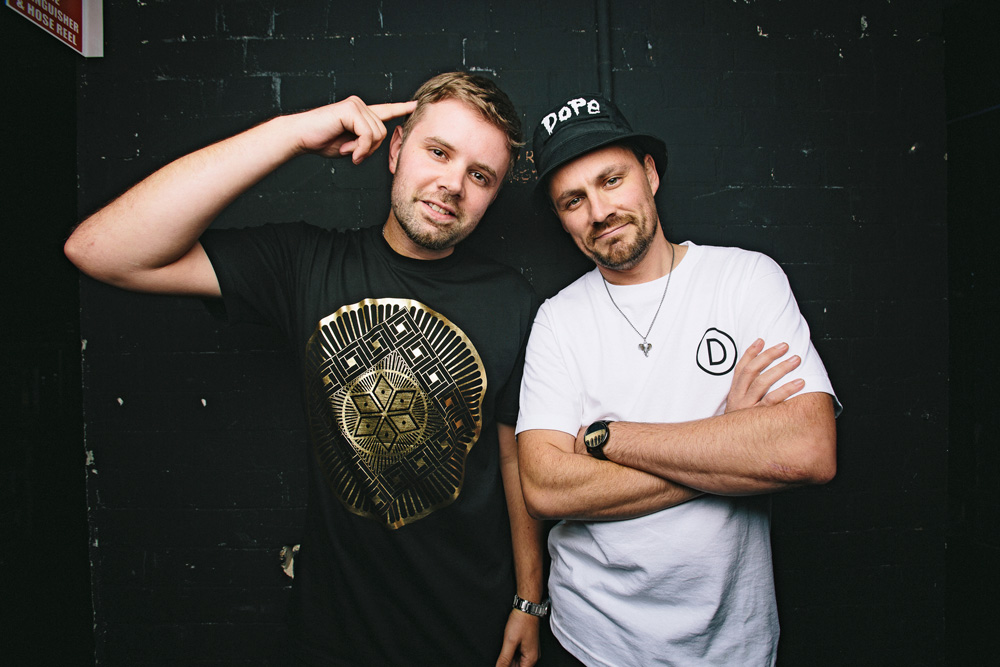 When: February 1.
Where: Silo Park.
Tickets: $149.50 (R18).
Get in position early for: Synth-pop masters Chvrches; electronic duo Hermitude; electropop wonder Grimes; Vince Staples' raw, laidback rap; Las Vegas newcomer Shamir. Smart strumming Courtney Barnett, a highlight last year, is a late addition to the bill.
Say see ya to the silos: Born in a Melbourne backstreet, the festival has a sense of discovery both in its location and line-up. After a tense wait, it got the go-ahead for one last staging in the great city-to-sea location, Silo Park.
lanewayfestival.co.nz
Cult status
Chvrches are one of those bands that seemed to arrive fully formed, as if formulated in a laboratory. Their first songs, posted casually on blogs, were gleaming, expansive, synth-pop anthems just waiting to climb the charts and close festival main stages.
A pop band for the digital age, Chvrches' music is relentlessly efficient, every moment carefully designed to loop endlessly in your skull, to make you want to sing, to make you want to dance.
This pop potency is combined with unassailable optimism, ambition and empowerment. "We will take the best parts of ourselves and make them gold," Lauren Mayberry sings on their new album, Every Open Eye.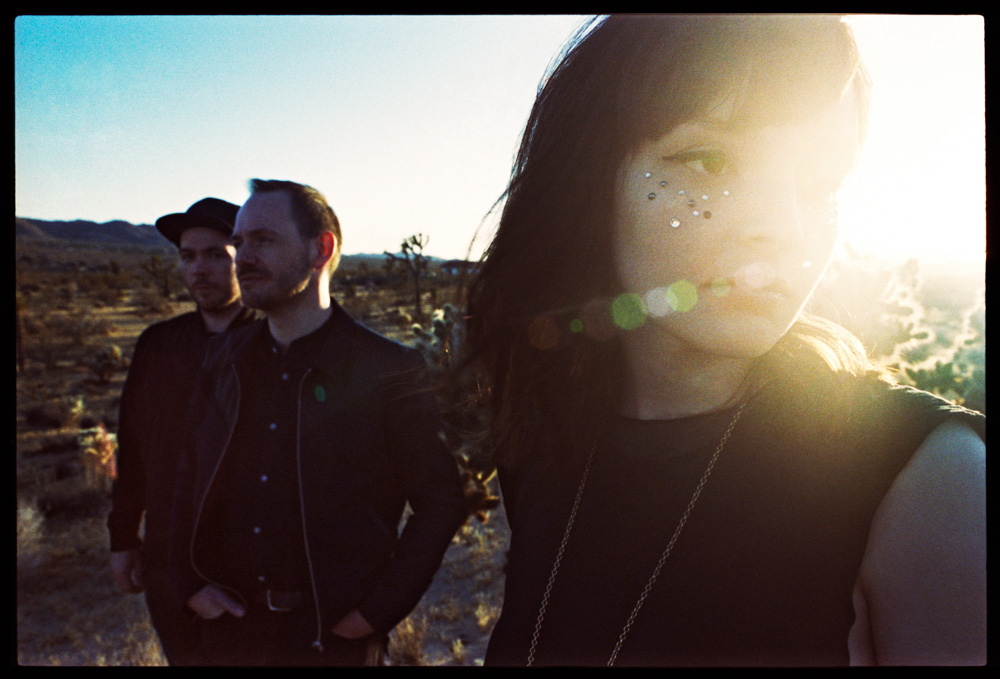 Chvrches do just that. Even when they explore difficult relationships, the outcome is positivity and strength. Listening to them for a sustained time presses your shoulders back and quickens your step. It's little wonder the band went from blog darlings to cult-inducing stardom in mere months.
Listening to Chvches for a sustained time presses your shoulders back and quickens your step.
But unlike many bands on a whirlwind ascent, Chvrches have actively forgone opportunities they felt would compromise their autonomy.
"We realised pretty early on that to retain control of what we do and present our music and ourselves the way we wanted to, we had to forge our own path," says synth- and sampler-playing Iain Cook. "We don't fit comfortably into the standard modern pop-act mould, whatever that is."
An unexpected part of forging their own path was Mayberry becoming a prominent voice against the abuse many women experience on the internet. She re-posts the tweets and comments of her abusers, drawing media attention to an everyday behaviour largely ignored as the price of online visibility.
"The lead singer is usually the focus for media and public attention and it kind of goes with the job," says Cook, "but I think she is incredibly strong and brave for confronting the ignorance and hatred online rather than just ignoring it and hoping that it will go away.
"By doing it this way, she has been able to encourage many young women and men to speak up against things like this in their daily lives. That's a really great thing."
-Henry Oliver
WOMAD
Global party in Taranaki parkland
When: March 18-20.
Where: TSB Bowl of Brooklands,New Plymouth.
Tickets: From $99 for Friday to $259 for all three days.
Get in position early for: St Germain (the 90s cafe scene wouldn't have been the same without him); Ukrainian folk meets indie rock in DakhaBrakha; The Jerry Cans' Inuktitut alt-country throat singing; 16-time Grammy nominees, South African choir Ladysmith Black Mambazo.
Oh appy days: Co-artistic director Emere Wano recommends turning up with the WOMAD app on your phone to get the most out of the three-day extravaganza. Bookmark your must-see acts to make sure you don't miss any. "And don't be afraid to discover something new — that's all part of the Womad experience," she says.
WANDERLUST
Wallow in wellness by the lake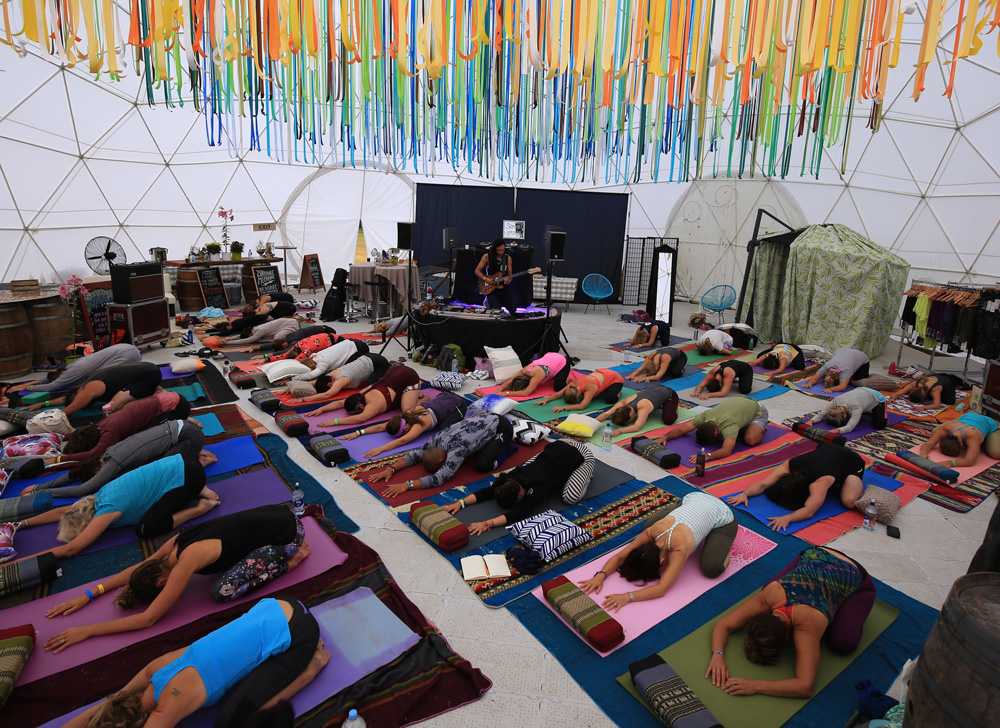 Read Metro's 2015 Wanderlust feature.
When: February 4-7.
Where: Wairakei, Lake Taupo.
Tickets: From $15 for a single gig to $490 for a four-day mind, body, music experience.
Get in position early for: "Ancient breathing for modern times"; "Yoga, sex, drugs and rock'n'roll"; horse treks; Thievery Corporation.
The magic: Originally from California, this festival has wandered to beautiful locations in the US, Canada, Australia and NZ. With music, meditation, wellbeing talks, yoga classes and adventures, it makes the lofty vow to leave you different from when you came in. We believe.
PRIDE
Painting the town rainbow with arts and partying
Like the diverse community it honours, this is a festival busting out of the box. Pride is best known for the exuberant parade down Ponsonby Rd (Feb 20). We love hot pants and high kicks as much as the next person but there's so much more to check out. Photographer Fiona Clark has a show at Artpsace marking 30 years since the milestone Homosexual Law Reform Act, with works documenting the counterculture of Karangahape Rd.
The Same, Same But Different writers festival at AUT (Feb 12-14) gets deep into Pride's theme of Stories, Myths and Legends with talks by Alison Mau, Witi Ihimaera, Douglas Wright and Victor Rodger. We're pretty used to seeing gay themes explored in theatre but less so Pasifika lesbian stories. PUZZY at the Basement (Feb 9-13) by Samoan-Filipino-Hawaiian playwright Kiki is a funny, moving look at one woman's experience. Plus Heroic Gardens, Big Gay Out, Queer Film Festival and heaps more.
AUCKLAND CITY LIMITS
Big newbie set to be a gamechanger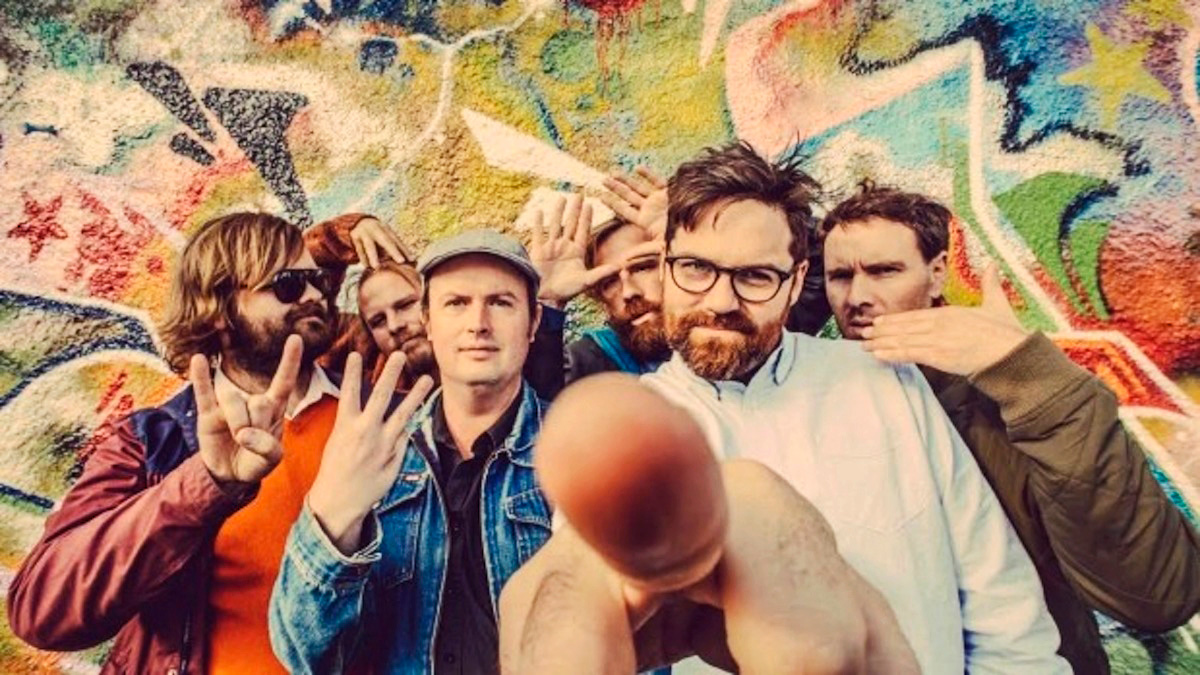 When: March 19.
Where: Western Springs.
Tickets: If you missed the early-bird special, then standard $199.50, VIP $299.50.
Get in position early for: Kendrick Lamar, the man on every hot/top/best list of 2015; The National, for Matt Berninger's hypnotic baritone; Phoenix Foundation.
Bold and new: From the brains behind the dearly departed Big Day Out is a stadium festival set to fill the void, while offering something new. It's partnered with the Austin City Limits Music Festival in Texas. Expect a more family vibe than Big Day Out, with kids under 10 getting in for free.