Aug 21, 2014 Music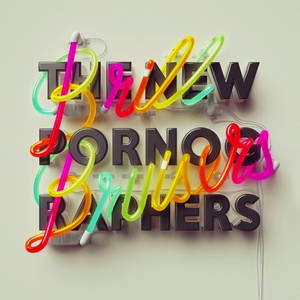 Widely touted as the talisman of a re-imagined pop utopia when they emerged amidst the optimism of the turn of the century, the New Pornographers ended up on all the critics' lists that mattered.
Fourteen years and six albums down the track, the members of this Canadian so-called supergroup all have established solo careers or side projects, so what has the parent band still got to offer? Quite a lot, as it happens. Neko Case is reduced to a bit-part singing guest, while AC Newman writes all but one song, on a record that seems to want to etch itself in the fabric of pop history.
It attempts this by proving the band's impeccable pop craft credentials, writing, playing and singing a 13-song album that's like a tableau of commercial power pop through the decades, wielding an industrial mindset that's referenced directly in the album's title. Brill, the brilliant songwriting factory in which modern pop music was built, bruisers, because I guess each of the early hits was a slam-dunk winner.
But Brill Bruisers is as infected with the surging enthusiasm of new wave and synth-pop as it is the 1960s, joining the dots between eras with alacrity, as if those eras had existed concurrently, along with their complementary trends.
"War On The East Coast", for instance, plugs into the pumping energy of late '70s bands like The Stranglers, without actually sounding like them; the title track, on the other hand, seeps the Beach Boys from every pore, but it's a Beach Boys that never existed, one drenched in a kind of psychedelia, but still inherently pure, wide-eyed and sandy-haired.
And that's what's great about Brill Bruisers. It's like a compilation of the greatest pure pop tracks that never quite existed in their own time: celebratory, imbued with a naïve teen passion – one that, ironically, only a band as self-aware and history-soaked as the New Pornographers could hope to achieve.