Jan 22, 2016 Music
And It looks like this: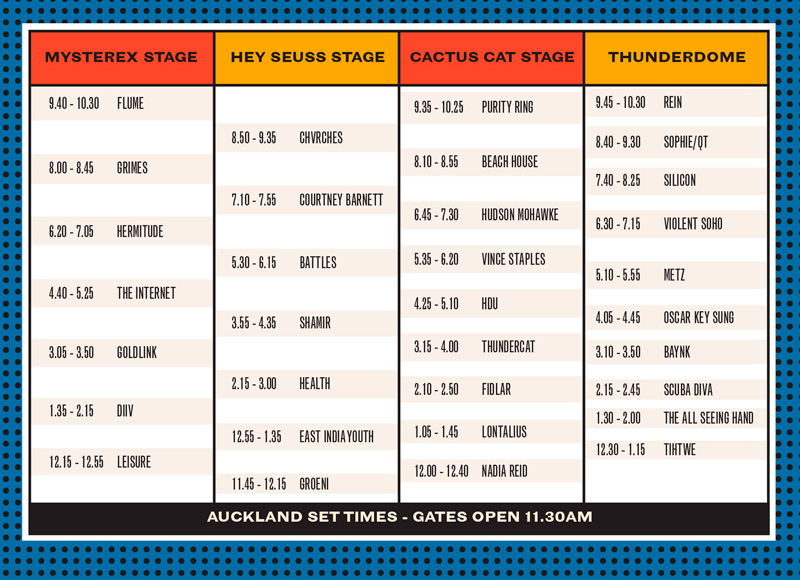 Click to enlarge.
We'll be bringing you more on the line-up next week, but in the meantime it's time to get planning! The forecast is (apparently) set for sunshine, and the organisers of the indie music festival are more prepared than ever with additional shade, lots of water and more room than in previous years. There's even a rumpus room in the silos! Here's the layout: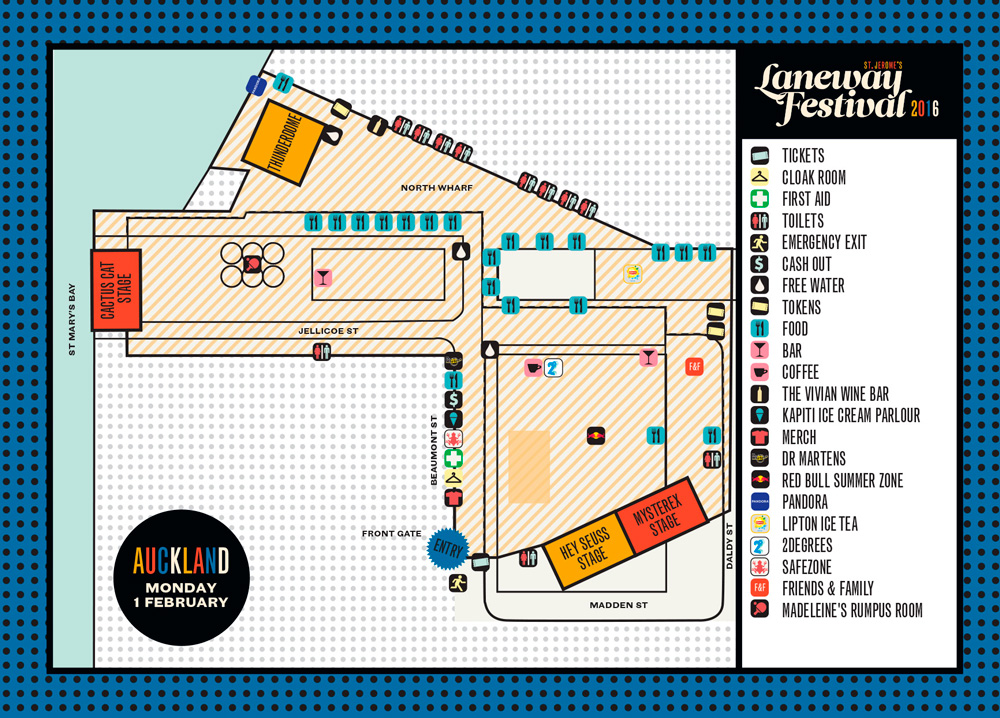 If you've yet to purchase your ticket, head to lanewayfestival.co.nz and snap one up before they sell out. This year tickets also get you 50% off entry into the neighbouring Auckland Seafood Festival on Auckland Anniversary weekend.
Read Metro's Ultimate Summer Festival Guide, featuring an interview with headliners Chvches and get excited for a summer of partying in your sunglasses!