Jul 23, 2015 Music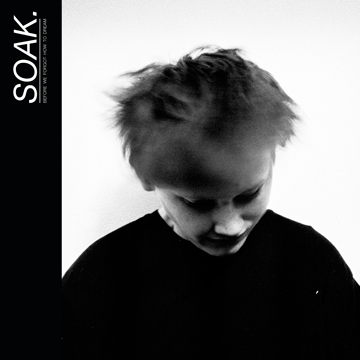 Music typically reflects accepted market segmentations, especially that inviolable truth, the age barrier. Listening to 18-year-old Bridie Monds-Watson's debut, all faked barriers fall away. Shorn of the plastic production that besets so much teen-specific pop, we're left with a communiqué so raw, yet so well articulated, that no demographic is safe from its charms.
The Irish singer-songwriter who calls herself Soak, by refusing to capitulate to the Miley virus, reconfirms the obvious: that not all teenagers have their desires and dreams reflected in the supra-shiny, hyper-sexualised, mega-celebrity world of Katy Perry, Beyoncé, et al.
Monds-Watson's triumph is the way she makes her highly personalised teenage concerns seem universal. Where a lesser artist might write only to her peers, she makes her finely wrought observations feel real to all.
It's partly that voice, which curls around the notes with such a sense of sadness that you just want to hug her and make her know that yes, life is tough but everything's going to be okay. That voice is capable of such tenderness, but it has a flinty mid-register that bellows out with real velocity, and gives the melancholy dream-folk sound a soulful injection. Add to that her Celt pronunciations and it feels sometimes as though she's speaking in tongues.
Concocted in the studio with producer/instrumentalist Tommy Mclauglin, the album has a beautiful doleful sheen that's as comforting as it is perfectly matched to Soak's songs. Before We Forgot How To Dream (the last line of the last song on the album) sums up her lyrical concerns perfectly; capturing that mad, fatalistic moment between childhood and adulthood when curiosity and hope is overwhelmed by fear and doubt, when you're both full of yourself and yet to know yourself. For too many teens, that moment in time isn't just a minor adjustment, but a matter of life and death, and Soak makes you feel it.
There's a sweet 1960s pop cadence oozing through the shoegazer guitar reverberations and sad strings on some songs, and on 'Blud' you could almost hear it on a radio playlist, but they never would playlist a song like that, because it's imbued with pain, just like real life.
Spaced throughout this perfectly sequenced album are three incidental tracks of instrumental music that enhance the mood and give the listener a breather from the main course. It's a brilliant scheme, and a special record. And its relentlessly melancholy bent makes it perfectly timed for an Antipodean fireside session.