Jun 5, 2015 Music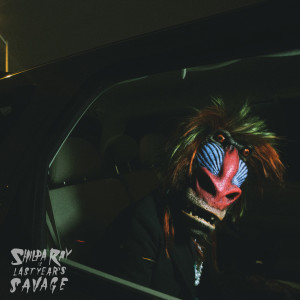 "With my tail between my bleeding ass", she bawls in "Sanitary iPad", catching something of the barbarism just below the tide of contemporary culture.
No wonder she's Nick Cave's favourite girl. Shilpa Ray's no-holds-barred sneer of a voice immediately conjures images of Patti Smith when she was still dangerous and unpredictable and sexually challenging.
There's a lot to admire but less to like about Last Year's Savage, on which Ray seems so unfettered and unmediated that in these PR-drenched times, completely gets you off your guard. Ray lights a butane torch under the commonly accepted myth that Rihanna and Beyonce are trailblazers for some kind of hyper-21st Century idea of feminism.
At her best when playing the part of a demented diva with a bone to pick, Ray too often falls for a kind of "Leader Of The Pack" nostalgia where she tries to shine up her grunge, and reveals the very real limitations of both her vocal apparatus, and her chosen instrument, the droning harmonium.