Dec 30, 2013 Music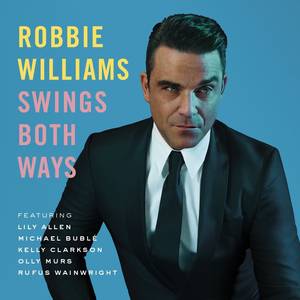 He's the biggest-selling act from England, and has sold an astounding 70 million records. And his new album — his second swing album, and second solo since rejoining that most regrettable of "boy" bands, Take That — is a dud, whichever way you look at it.
Sure, the arrangements are superb, the horn charts and orchestrations beyond reproach, but what happened to Williams' voice? It remains thin and adolescence-textured, but ruined by cigarettes and booze, and these tunes constantly demand more than he has to give. Many are co-writes with producer Guy Chambers, while others are covers of old standards: his version of "Minnie The Moocher" will have seen Cab Calloway groaning in his grave.
Obviously designed as seasonably friendly, the record's highlights (the sexually explicit title track with Rufus Wainwright, for instance) are also its most jarringly inappropriate. Williams' appeal was, and remains, inexplicable.