Mar 31, 2015 Music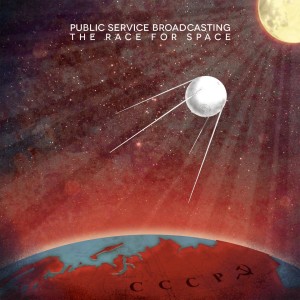 You know that thing when you hear about how wonderful something is and then you hear it or see it and it's really,
really
bad? And how you feel really out on a limb, apart from public and critical opinion?
The incredibly popular, well-regarded debut by British group Public Service Broadcasting was like that for me. Inform – Educate – Entertain consisted of a bunch of lightweight, thin and unimaginative backing tracks, over which they used historic dialogue cribbed from the British Film Institute. While there is clearly nostalgic value in crackly transmissions from the mid-20th century, it felt more like a cheap trick than a magic tapping of the ghosts of the distant pasts.
The follow-up, The Race For Space, entrenches my position. As the title suggests, this time PSB has raided the vault for dialogue pertaining to space missions during the Cold War era. And once again, while the spoken word samples are a rich in rhetoric, the accompanying music – mostly tamely chugging and bleeping electronica with the odd guitar interjection – is spectacularly dull.
It takes a brave reviewer to admit this, but even last year's (mercifully) final Pink Floyd album, The Endless River, would have made a more immersive and appropriate backing for this flimsy thematic. Readers who seek a genuinely engaging, electronically enhanced insight on peculiar 20th century modalities would be better advised to seek of the work of Boards Of Canada, British Sea Power or releases from the so-called 'hauntology' movement.