Oct 24, 2014 Music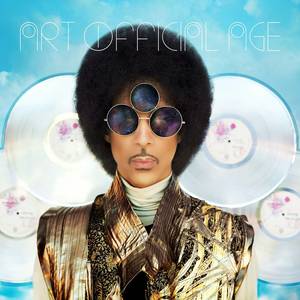 With a song as iconic as "1999" – albeit more than a decade too early – it seemed that having ushered in the new century, Prince had little more to give. It felt like his insular musical universe needed a sharp needle to prick his bullshit bubble.
Perhaps suing Warner Brothers for the rights to his back catalogue, and then minting a new deal with the enemy, was just the ticket. Shorn of the "muso" aridity of so much of his recent work, Art Official Age feels like he's stripped off all the clothes he doesn't need, soaked in a bath of organic essential oils, and remade himself in his own image: just more lithe, leaner and oozing sensuality.
The rock-fusion Prince who once co-habited with the funk God is split in two here, on a separate album by Prince & 3rd Eye Girl, Plectrum Electrum. But while that album, despite some cool Hendrix wah-wah guitar and some bracing psychedelic riff monsters, is let down by the weaknesses of his three women companions, Art Official Age is prime Prince.
The funk is pleasingly taut, and the one real concession to digital technology is the super-processed, cartoonish vocal work. Lyrically, he's as sex-obsessed as ever, but it's metaphysical sex he's after on "This Could Be Us", and on "Clouds" he's yearning for a simpler time when an unexpected kiss on the neck was thrill enough: "When life's a stage, in this brand new age/How do we engage?" It's great that he's come down to Earth to ask the question.