Nov 4, 2014 Music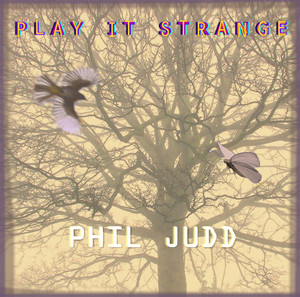 Phil Judd's career looked unsalvageable. With multiple health issues – heart disease, agoraphobia, bi-polar – including and an obsessive personality that led to a 2010 stalking conviction – it seemed likely that Judd would defer to his alternative vocation in the visual arts.
But then, Judd's artistic life wasn't just going to lie down and die for lack of career prospects. After all, he's only occasionally found solace in success. There's that juggernaut and perennial Swingers earworm wriggler, "Counting The Beat", and then… that's about it. Plenty of great music to justify the enigma, though: the borderline psychosis of his seminal work was intrinsic to early Split Enz, and then all the theatricality was peeled away to make the perfect pop of The Swingers. And his later group, Schnell Fenster, were fantastic but ignored amidst the clatter of drum machines and hair metal puffery of the late 1980s. Soundtrack work paid the bills.
What a shock then, that Phil Judd has made the defining album of his career at 61. While the Mr Phudd albums were superb, his biographical bile simmered on the surface, making them an uncomfortable and sometimes confronting listen. Play It Strange, on the other hand, is a 14-song collection of quintessential Judd – a record that despite multiple eccentricities still throbs with unforgettable hooks and choruses.
And while several of the songs aim barbs at former band-mates and ex-lovers, he can also be as funny as fuck. Take the opening track, "Renovators Dream", which lampoons real estate ads but also works in a double entendre about a failed relationship, all the while wrapping itself around a deliciously Beatlesque chord pattern.
Play It Strange – the song is a legendary, decades-old, previously unreleased Judd number, the name of which former Enz band-mate Mike Chunn later used for his rock in schools programme, and the album itself sounds like it was recorded in an old basement studio using dust-covered and possibly slightly off-key gear. Complete with Judd's brilliant one-man-band overdubs, which give the project a special sonic signature you can almost bathe in.
Never one to chase the zeitgeist, Phil Judd has made a timeless, joyously lumpy record that could have been recorded in 1979 or 1995 or 2014. It really is that good.