Dec 22, 2014 Music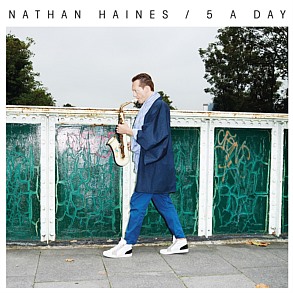 Nathan Haines5 A Day (Haven)
Another year, another Nathan Haines album. But at least this time, the suddenly prolific, British-based Kiwi saxophonist isn't trying to convince us that he's heir to the musical legacy of jazz giant John Coltrane. That's a relief.
On 5 A Day, Haines flips back into groove mode on a set of tunes that benefit from the taut electronic hip-hop shuffle-beats of 4 Hero's Marc Mac, but which aren't as tied to the grid as previous excursions, leaving more room for smooch soul moves like those of "Wait and See", which features Tama Waipara on vocals.
Haines is working with tried and true collaborators like veteran producer/keyboardist Mike Patto and singer Vanessa Freeman, and it feels like a collaborative enterprise that's easy and enjoyable. While Haines' horn work here is restrained, his skill is displayed in perfectly manicured lines that enhance the whole, rather than mere noodly business.
The only real downside to this is the way the style seems imprisoned by the past: 5 A Day is heavily indebted to the mannerisms of 70s acts: one song will make like Parliament or War, the next like some kind of rancid jazz-fusion, and it all exists in a kind of limbo that seems wholly unable to write its own musical lexicon.