Apr 28, 2015 Music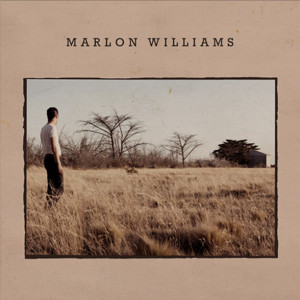 Is Marlon Williams our next superstar?
Marlon Williams' solo debut is so effortlessly great, it's not until you've remembered you're here for more than just to enjoy the ride that you think: it isn't sugar-coated pop, and it's really just the quaintly anachronistic thing of a singer and his songs, and yet it's as in tune with the zeitgeist as anything by those Autotuned divas.
Maybe that's what's great about these times. So many of the traditional demarcations have fallen and a man like Marlon Williams can keep you in his thrall for 40 minutes before you start to think that what he's doing is a little bit country, a little bit folk and a little bit roots, but it's not simply the old man outlaw chic of, say, Townes Van Zandt, or the gothic intellectualism of Nick Cave, or the horrible revivalism of some prefabricated 19-year-old with a killer marketing plan.
And I never saw it coming. Sure, his teen time with Wellington group the Unfaithful Ways showed promise, and his duet sets with Delaney Davidson were both fun and nourishing homages to their musical inspirations. But this, it's a revelation, an album that will still be listened to and enjoyed a decade hence, and a big part of that is Williams' sure-footedness, knowing that he's got it all just right.
It helps that he sings like a wounded angel. Correction: a big part of his charm is that voice, which almost single-handedly brings back the type of emotive yet eloquent crooning touched on by both Tim Buckley and his son Jeff, but which really hasn't been done the way it needs to be done since those first crooners of rock and roll, those bedevilled sons of Bing like Elvis Presley and especially, Roy Orbison.
SJD touches on the fragility and tragedy and humility of Orbison, but he doesn't quite have the voice to match – even if he does make up for it with beautifully constructed compositions. Marlon Williams, on the other hand, sings with power and assuredness, and it sounds for all the world like he's doing everything in one take, because it comes across as entirely natural.
It's an astonishing voice and it carries all the grace and danger of his rather great songs. More than anything, it's the openhearted quality of Williams' singing that separates him from just about everyone else, because somehow, he's sidestepped the obligatory cynicism of the 20-something mired in once-over-lightly 30-second YouTube "knowledge".
Then again, it could be that the real birth of Williams' creative life was at Ben Edward's Lyttelton studios, the home of the most consistently great roster of recent New Zealand releases. This album was recorded there, and Williams' girlfriend Hannah "Aldous" Harding – whose own 2014 album more than matches his in her single-minded pursuit of the transformative power of music – adds her witchy vocals. The Lyttelton creative stream runs deep, strong and clear, but it's not insular: Williams, these days based in Melbourne, keeps a busy schedule internationally. He could be our next Dobbyn or Finn.