Mar 26, 2015 Music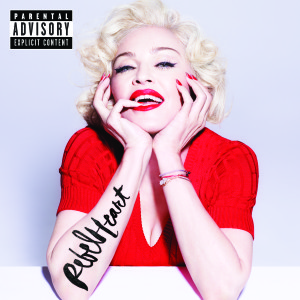 Poor old Madge. How did she get this wan, this tired, this inconsequential?
Compared to the current heavyweights in the pop superstar world, Madonna seems very small indeed. It seems unfair until you think about it, until you really think about it. Shouldn't she be revered by the Beyoncés for creating the space, for defining the new territory, for being the pathfinder she undoubtedly is?
Well, the original material girl was the first pop superstar to get famous for getting famous, if you know what I mean. She put on a great show, and some misguided pundits even credited her with a kind of postmodern feminism, but it was ultimately as shallow and empty and dependent on capturing the frisson of a moment as any blazing display. And that display is always going to be outdone by what comes later, hence Madonna's redundancy in the face of the divas of the 21st century.
The saddest fact is that she keeps on doing it, when she could stop pumping plastic into her face, and risking falling flat on her back, and making terrible records like Rebel Heart — an album so lacking in allure and energy, and so loaded with sad attempts at rubbing up against guests with contemporary cred (Diplo, Kanye West) that it almost makes you want to cry.
Or maybe not. It's time to face the music: Madonna's real swansong was that great disco tribute, 2005's Confessions on a Dance Floor. She could be doing better things with her fortune than spending it on albums as pallid as this one.