Feb 26, 2016 Music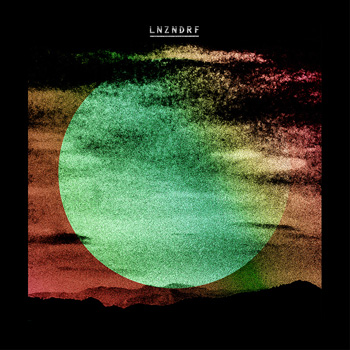 Superstar collaborations aren't quite what they used to be. More often than not, rather than the main players from big bands, they're "the other guys". And in the case of the improbably appelled
LNZNDRF
, that's a creative union between The National's bassist and drummer and Beirut's, uh… trombonist/glockenspiel player. Excited yet?
The 4AD label remains one of the most curatorially astute operations around, though, so hey, why not? Turns out that LNZNDRF is well worth a listen, though it may be a stretch to call it a must-have. Recorded live over a two-day series of jam sessions and edited down to album-size, it captures a spark that marks that moment of creation.
The National's rhythm section get to belt it out like never before on a series of propulsive workouts, while Ben Lanz (who works with both The National and Sufjan Stevens as well as Beirut) gets his multi-instrumentalist yah-yahs out on some effectively spectral atmospherics.
Yes, there are a couple of songs, but really, this is an instrumental album. Anyone already enamoured with post-rock or math-rock, or the sound of "Kraut rock" bands like Neu!, will enjoy.
If this album tickles your eardrums, you might also like Trans Am, Can or Ratatat.