Jun 23, 2014 Music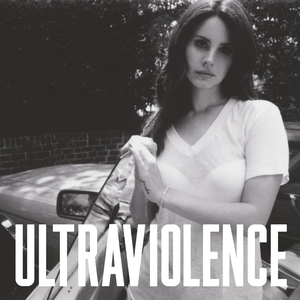 It's hard to avoid the niggling thought that Lana Del Rey comes across like Lorde's big sister. They share a lot: invented characters, premature disillusionment with consumerist illusions, and both flare with rage at any attempt to bag them. It's also indisputable that Yelich-O'Connor got a whiff away from cribbing Del Rey's sound a few times on
Pure Heroine
, but then again, Lorde is much smarter, and much less forgiving of the shallow trappings endlessly glamorised by popular hip-hop through to, well… Lana Del Rey.
In truth, Lana Del Rey is like Lorde's rather dim American half-sister, because she's still in awe of money, bling, power, and powerful men, even at the advanced age of 27, and even as she wrings every drop from her wry lines in songs about ah… money, bling, power, and powerful men. But you know what? Elizabeth Woolridge Grant's third album as Lana Del Rey is pretty great.
Despite the silly name, Ultraviolence is light years better than Born To Die, on which lush ballads like "Video Games" had to vie with silly rich bitch raps. This time round, she's fully in ballad mode, and right away, it's clear that she's been taking singing lessons. While the flat, Nancy Sinatra-like tones of her lower vocal register remains, the best of these modern torch songs really take flight with her discovery of an upper register that allows her to play on the tragic waif part of her character, and echoes the darkly introspective sound of both the Cocteau Twins' Liz Fraser, and David Lynch's Twin Peaks torch-song creation, Julee Cruise.
Ultraviolence? Well, in a voice that's somewhere between seductress and bitter fruit-bat, she eulogises and celebrates the vices others condemn, casts herself as both aggressor and victim, in a roll-call of songs like the self-explanatory "Fucked My Way To The Top" ("This is my show/Go baby go"), "Money Power Glory" (he's a man of God, she just wants the money), and "Pretty When You Cry", where all she does is wait for some guy who likes drugs much more than her.
The music is mostly, splendidly organic-sounding: swelling strings, plentiful guitars (hell, even a few guitar solos by producer Dan Auerbach), dynamic drums that sound like they're guided by fingers with two hands and a body connected to them.
How much of this modern day femme fatale's routine is real is debatable. Perhaps she's just a keen observer with a writer's flair for characters. Whatever the case, and whether or not her shaky moral compass is deemed as something of concern, as a work of art, and as a set of uniquely lush modern torch songs, Ultraviolence is quite the cat's whiskers.