Mar 28, 2014 Music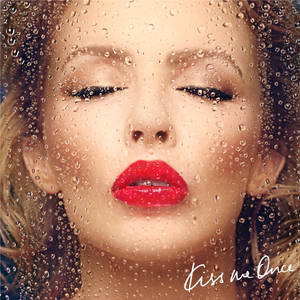 It must be hard being Kylie Minogue at 45, re-entering a fray now populated with much younger, more-worldly wise, much sassier female superstars. If Madonna can be relegated to a sad bit part at the end of the Grammys, what then of Kylie, her British-based Aussie kissing cuz?
But then again, of all the singers who use only their Christian names – all the better to codify and commodify them – Kylie always seemed the least likely to have enduring appeal, and clearly, she has that in spades. So, what is the secret, and does her first album in four years, which supposedly radically reinvents "our" Kylie, kill the brand?
Like Madonna, lack of musical talent never got in the way of success on the main stage, but the Material Girl, for all her clever strategising, lacked the one thing Minogue brought to every role she played, from Charlene in the original Neighbours to the various manifestations of "Kylie": a sense of sweetness, of naivety, that permeates through-and-through, regardless of however raunchy she's trying to be.
It's that naughty but nice thing that endears you to her, and has made her an icon of gay culture. It's impossible to quantify, but there's something about her innate doll-like heterosexuality that makes her a perfect poster girl for drag. Perhaps her real talent is in a persona that celebrates existence in every moment, gaudy and glam because that's what it takes to create an escape from harsh reality.
Of course, she can't sing for shit, but that never seems to have worried her fans. There was a joke going around in 1989 that her first producers, Stock, Aitken and Waterman used an artificial computer voice for all their artists. Editing teen mag RTR Countdown at the time, I did some low-level tests to see if there was any truth in the allegations, playing vinyl records of Kylie and Rick Astley back to back, slowing the speed down on Kylie songs, and speeding it up on Astley tracks. The similarities were startling, and unsettling.
Over the years, her productions got more sophisticated, her stage-shows like a bonanza for those impressed with fizzy disco-house, outrageously camp choreography, sets and costumes, and she was indeed lucky, lucky, lucky in lucking onto some writers and producers with enough sense to know what the Kylie brand needed at every move.
Then the cancer scare, and her record company – the most English of labels, Parlophone – sold to Warner Music. And now Kiss Me Once, signalled as a major change of tack, with a cast of American R&B and hip-hop producers replacing the Euro-house bangers of yore: fellow Aussie Sia Furler (writer for Eminem, Rihanna, Britney Spears and many more) executive producing, and producer/artists like Pharrell, will.i.am, GoodWill & MGI (Justin Bieber), Greg Kurstin (P!nk), and a roll-call of somebodies all doing their bit to enliven and freshen it up with the hope, presumably, of finally cracking America.
Kiss Me Once is fun all right, in small doses, but it's hardly the reinvention Minogue was supposedly looking for. Until now, for all the superficial bounce of her brand of dance-pop, Kylie has pretty much sounded like Kylie, with that budgie-on-helium voice processed just right to get her music to flap into flight, those iridescent colours under her wings exposed for the world to see. She never seemed in anyone else's shadow.
Here, though, she's just another would-be R&B chick reduced to Rihanna-style exhortations and the same kind of excruciating Autotuned vocal processing that Miley Cyrus copied so poorly on her last outing. But the worst part is that so often, they've altered her voice to sound like a 16-year-old.
Yes, it's a miracle that through the wonders of technology, they can make the smallest of chirps sound like some kind of diva. And really, does it matter that when you listen hard Kylie is still in there somewhere, but really just like a ghost in the machine?
Not really. Fun is fun is fun. Songs like "Sexy Love", with its 1980s slap-bass and funk feeling, sound and feel good in all the right ways. But then, along comes the dire "Sexercise" for sleazy gym bunnies, and the horribly saccharine "Beautiful", a regrettable duet with Enrique Iglesias, and it all starts to feel a bit pear shaped.
Her fans will forgive her indiscretions, but Kiss Me Once is wildly uneven, even for Kylie. And it still doesn't answer the question: What exactly is this construct called Kylie, and why do we permit it, accept it, celebrate it? And when is enough enough?