May 11, 2013 Music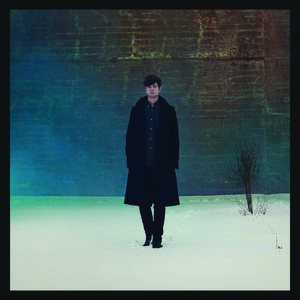 In my own gushing review of his self-titled debut back in 2011, I wrote that "James Blake has seemingly achieved the impossible, by refusing to accept the codified condition musical styles are supposed to conform to."
Well, he's done it again. Far from suffering from that difficult second album syndrome, Overgrown expands on the remarkable premise of his first, but with a deliciously… overgrown… but perfectly intuitive expansion of both musical palette and songwriting mastery.
Working entirely from his home studio and performing/programming all instruments bar a smattering of percussion (although there are brief guest appearances from rapper RZA and celebrated egghead Brian Eno), he has produced a self-possessed and astonishingly focused song cycle that once again exploits the sonic, textural and emotional potential of electronic music, without disturbing the integrity of his compositions.
Then there's that voice: an instrument so distinctive that some may find it an acquired taste, a sound that can make the hairs on the back of your neck stand to attention. Blake's singing is close-miked like a cracked-voice choirboy in a cavernous cathedral, and overdubbed to reveal traces of soul and gospel.
But it's gospel without true exultation, soul with a nervy anxiety, a dark undertow of tension. Underneath is a deep, viscous yet translucent world of sometimes shocking beauty that's like diving headfirst into a liquid void, a surprisingly apt contrast to the more churchy melody lines.
A difficult listen? Not really, but it's such a rich experience, and so emotionally provocative and so sustained in its mood that the bleak, snow-laden English landscapes pictured on the cover seem entirely true to its contents. Yes, this is the perfect winter album.
While Overgrown is lusher, and in some respects more conventionally song-oriented than its predecessor, it's still dripping with innovation, and refuses, point blank, to be fenced in by genre containment.
First time round, Blake was runner-up in the BBC's Sound of 2011 poll, and was nominated (but didn't win) the famed Mercury Prize. This time, he should win.