Feb 26, 2016 Music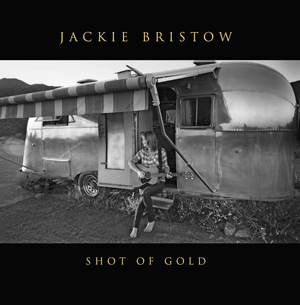 Shot of Gold
is the Gore-raised, US-based singer-songwriter's fourth album, and in collusion with Australian musician-producer Mark Punch, she has churned out her most accomplished set yet. But there's a problem.
Bristow's C&W inclinations are somewhat subdued here, which allows the pleasing accompaniment of acoustic and electric guitars, mandolins, bouzoukis and even the jazz sound of Jonathan Zwartz's double bass to take centre stage. Her experience is telling, too, on the album's vocal performances, which are technically adept and emotionally sure-footed.
Like a long, thumping migraine, it's the words that kill any enthusiasm for Shot of Gold — words that are steeped in cliché that's as ubiquitous as sheep dip on a Southland farm. The nadir is its single, "I Don't Want to Come Down", which contends that love is like a shot of heroin. Elsewhere, she's a "Rollin' Stone" (yawn) while the record is full of lines like "hearts are connected as souls are entwined".
Yikes: that's enough to send you back to those old Dylan and Mitchell albums for some lyrical acuity.
If this album is your cup of ranch dust, you could also try Jody Direen, or better yet, Tami Neilson.